Professional services: Planning your firm's post-COVID-19 future
The COVID-19 crisis has created serious challenges for professional services firms, including gaps in IT infrastructure, liquidity problems, and planning for the future in an uncertain world. Here are our top considerations to advance your position.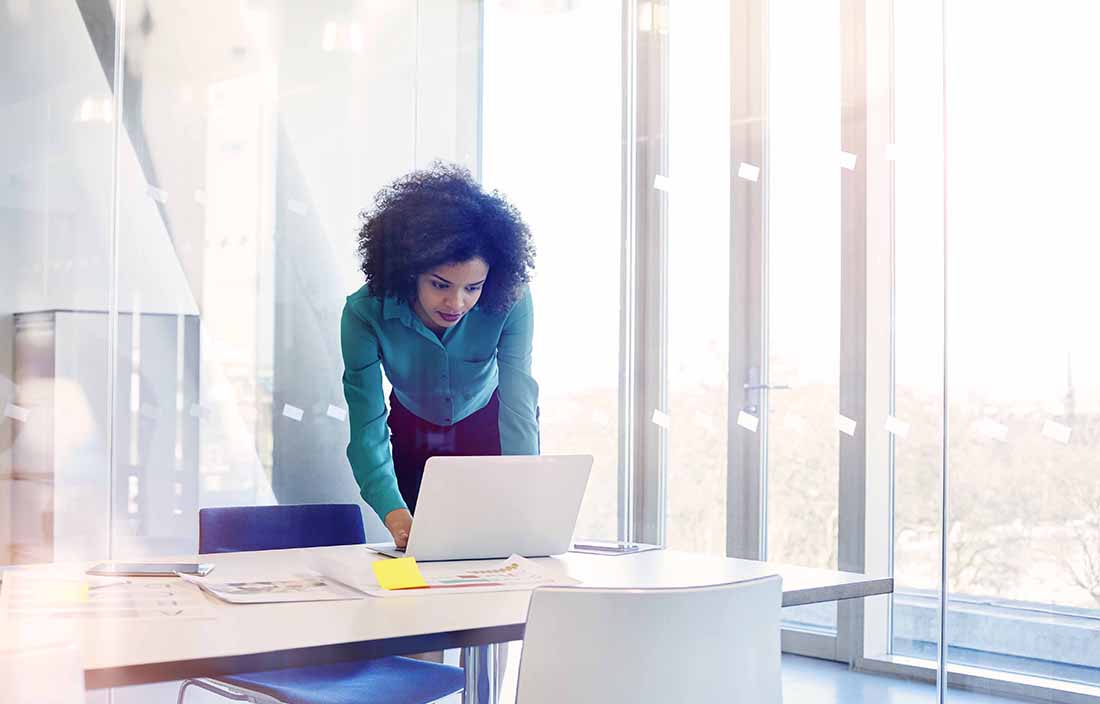 As the COVID-19 crisis drove countless businesses to shutter facilities and furlough workers, many professional services firms were able to move staff to home offices and continue existing work in anticipation of a short delay. But as the pandemic drags on, future workplace health concerns and an uncertain economy could cause some of these temporary measures to become permanent.
As firms plan for the future, many are wondering what the "new normal" will look like in a post-COVID-19 environment. Complicated workplace safety guidelines will require expensive updates to facilities at considerable expense. This expense alone is leading some firms to consider a more permanent virtual work environment, which raises urgent business questions concerning the impact to information technology (IT) and cybersecurity infrastructure and associated costs, the uncertainty of short-term cash flow and liquidity, and how to plan for the future.
IT & cybersecurity
If your firm plans to move to a full or partial digital firm model, be sure your IT and cybersecurity infrastructure is up to the new demands. Visibility into operations, both from an applications perspective and a delivery model, will help you make important business decisions. Applications need to be tied back to each other to ensure a comprehensive view of the business, including your project pipeline, the status of billing, and where resources stand on any given project. You must also review your communication infrastructure and whether staff can communicate with clients and each other seamlessly and securely in a remote environment.
Your IT/cybersecurity checklist:
Review the IT infrastructure and workflow support applications and identify needs for enhancement. This includes tools for tracking the project pipeline, capacity planning, and matching available resources against that pipeline.
Review tools for collaboration and communication, including instant messaging, video meetings, among other tools.
Review cybersecurity and the increased risk posed by a disbursed, remote workforce.
Identify IT support and service model gaps.
Identify opportunities to standardize or consolidate systems and infrastructure.
Look for ways to extend existing, possibly underutilized, applications such as integrated resource planning tools.
Review cybersecurity and the increased risk posed by a disbursed, remote workforce.
Once you've completed your analysis and identified the gaps, determine what investments will be required. Review and prioritize your existing IT project portfolio. Begin by improving processes or better leveraging existing technology. Look for opportunities to defer spending for on-premise technology if your IT strategy is shifting to a software-as-a-service model. Then map out longer-term investments such as consolidation of enterprise applications. Finally, update your budget.
Cash flow & liquidity
Uncertainty around the future project pipeline has many firms expecting a liquidity crunch as existing work draws to a close. Financial resilience will be critical during the coming months. Now's the time to preserve cash, review capital investments, and cut costs.
Uncertainty around the future project pipeline has many firms expecting a liquidity crunch as existing work draws to a close.
Your cash flow/liquidity checklist:
Review and improve the management and billing of work in progress.
Review your accounts receivable collection strategy.
Project out your work backlog and look for opportunities to resize the workforce. Changes to staffing levels must be balanced with future needs and the risk of losing key talent necessary for the recovery.
Assess real estate needs post-COVID-19 disruption. Can you shed some existing facilities or consolidate a specific location? New social distancing requirements may mean that more space per person will be needed. Some of the money saved by reducing office space and shifting to a permanent virtual work model may be needed to help IT even make this change.
Look for opportunities to unlock liquidity in your leases:

Rent relief may be available depending on your need and the financial circumstances of the landlord. It will be handled on a case-by-case basis and financial statements may be required to establish need.
Renegotiate and extend leases. If your firm is in a stronger financial position and is planning to remain in your current space it may be advantageous to negotiate your lease renewals early and extend them. You could ask for free or reduced rent in exchange for tenant improvements.
Call off tenant improvements. If your lease has a landlord-provided tenant improvement allowance and your construction plans have changed, it may be possible to recoup the cash value of the allowance. Reduce the amount or eliminate the tenant improvement allowance in exchange for rent credit.

Consider sale-leaseback of surplus-owned properties. This could be a good time to evaluate a sale of owned facilities, sell surplus property, pocket some to monetize on asset capital, and execute a short-term lease on the property. A leaseback will provide with some cash to make the deal attractive and add flexibility to downsize in the future.
Business continuity & growth
If your cash and liquidity position is strong, be ready to jump on new opportunities. Prepare a strategy for both organic growth and expansion into new areas by acquisition. Be sure your integrated technologies and business processes can accommodate the increased demand.
Prior to the COVID-19 crisis, the "war on talent" meant there was strong competition for the best talent. Today, this focus has shifted to having the right people in place for the recovery. If a staffing shortage has kept you from implementing a new business idea, check whether you can expand your pool of expertise now. This may be the time to explore new geographies or lines of business.
Whether you're looking to maximize liquidity, resize operations, or add a new line of business, the key to success is unlocking the necessary data in your organization so that you can make wiser decisions and attain better results.
Organizations that make the investments now are more likely to stay ahead of their competitors and continue to advance their position in the future. For help optimizing your professional services firm, give us a call.