Real estate owners: Plan to manage tenant operations during COVID-19
Real estate companies are facing interruptions in tenant operations during the COVID-19 pandemic. Property owners should review their leases and plan tenant communications. Consider these key factors.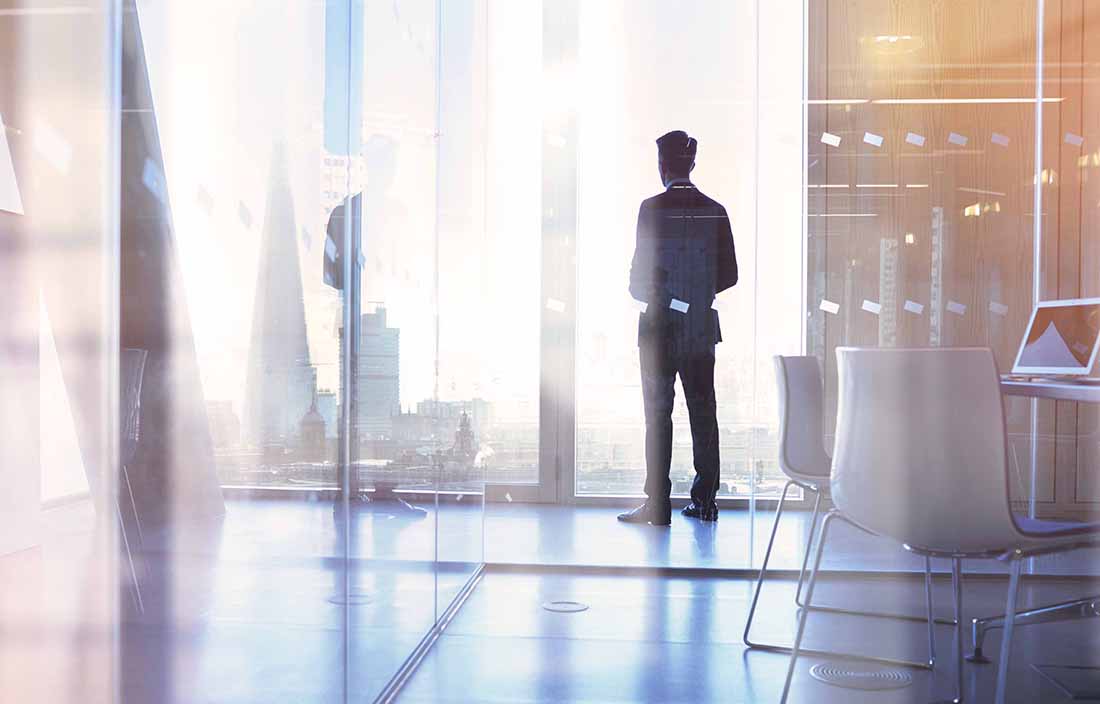 As businesses temporarily closed or moved operations to virtual environments during the COVID-19 pandemic, property owners immediately began to think about their lease strategies. In addition to legal ramifications, landlords need to consider a host of other factors, including communication, financial implications, and their competition. Here's what to consider as you review your lease agreements and plan for the future.
Develop a clear strategy for tenant communications
Owners have had to make quick business decisions, and a clear plan for communication with tenants helps to keep them informed and engaged. Operations are changing by the minute, with many tenants now focused on reopening and adopting new standard operating procedures for the foreseeable future. It's important to stay in contact to minimize surprises for both parties.
As you communicate with your tenants, think about the following questions:
Are any services to tenants at risk? If so, have you communicated that?
Have you shared your plans for tenant operations, both for reopening and for the future? Have you communicated changes to location operating hours, available services, and safety protocols to tenants?
Do you have a mechanism for tenants to ask questions, get help, or provide feedback? Have you defined tenant communication and interaction channels such as property manager access, concierge services, and maintenance needs?
Have you communicated contact protocols or scripts to customer service representatives, call center staff, or others?
Are you continuing to build strong relationships with tenant decision-makers, and are you aware of their status and plans?
Understand financial and contractual commitments in your lease agreements
The COVID-19 crisis has crystallized the value of clear lease agreements and a solid balance sheet. It's vital to understand the specific terms of each tenant's signed contract, continue open communication with vendors about payment terms, and understand the impact of the recent health crisis on your debt agreements.
Other questions to consider and discuss with your executive team:
Have you talked with all staff and tenants about the terms of their lease agreements?
Have you communicated interim or short-term rent relief or payment term exceptions to internal staff and tenants?
Have you identified commercial and financial support available from vendors or alternative sources?
Do you have clear daily, weekly, and monthly plans for balancing tenant demand requirements with current cash flow?
Do you have a "force majeure" clause in your real estate leases that might alleviate some liability in the case of a similar crisis in the future?
Have your tenants received PPP loans? Will this allow them to pay rent when they otherwise might not have, and allow you to bring in more revenue than you previously thought?
Have you kept your lender aware of financial results and cash flow issues?
Have you reviewed your property insurance coverage so that you understand specifically what types of incidents are covered? (What will happen, for example, if a tenant receives a positive COVID-19 test and the virus spreads? What if you have to close the building again due as a result? Is your insurance coverage different from the tenant's?
Improve your real estate company's competitive positioning
Economic downturns present opportunities for you to improve your competitive position. Whether that means attracting new tenants from struggling competitors or strengthening your existing tenant relationships, seeking new possibilities can make your business emerge stronger.
Executive teams can start by asking the following questions to identify opportunities in key areas:
Have you shifted your marketing operations to address the current crisis?
Do you have a strategy for advancing and developing new tenant/customer relationships? Are you still generating new tenant leads and responding to inquiries on available space or units? Are you identifying ways to expedite tenant and vendor qualification processes to meet requests?
Have you identified a proactive approach and created your action plan for tenant operations and communications so that you can maintain or improve relations? How will you respond if you're contacted by existing or new tenants to meet service shortfalls from other companies?
Are you following key trends and changes in the market that drive your tenants' demands?
Do you have a process for monitoring public announcements, news, and restrictions on gatherings?
In conclusion
As businesses resume operations and adapt to a new COVID-19 landscape, many are looking at their current lease agreements and thinking about their lease strategies going forward. Don't wait to review your leases or understand your commitments. Create your plan for operations and for clear and transparent tenant communications. Thorough planning can ease unplanned legal and financial consequences and could bring new opportunities, even in difficult times.
Have questions about your existing real estate lease agreements or lease strategy? As always, our real estate and construction experts are happy to help. Feel free to reach out.