Insuring your future: Policy reviews may yield surprising results
After buying a life insurance policy, people often adopt a "set-it-and-forget-it" mindset. But leaving the contract unattended can be a huge mistake. Here's how to ensure life's changes don't leave you with a gap in coverage.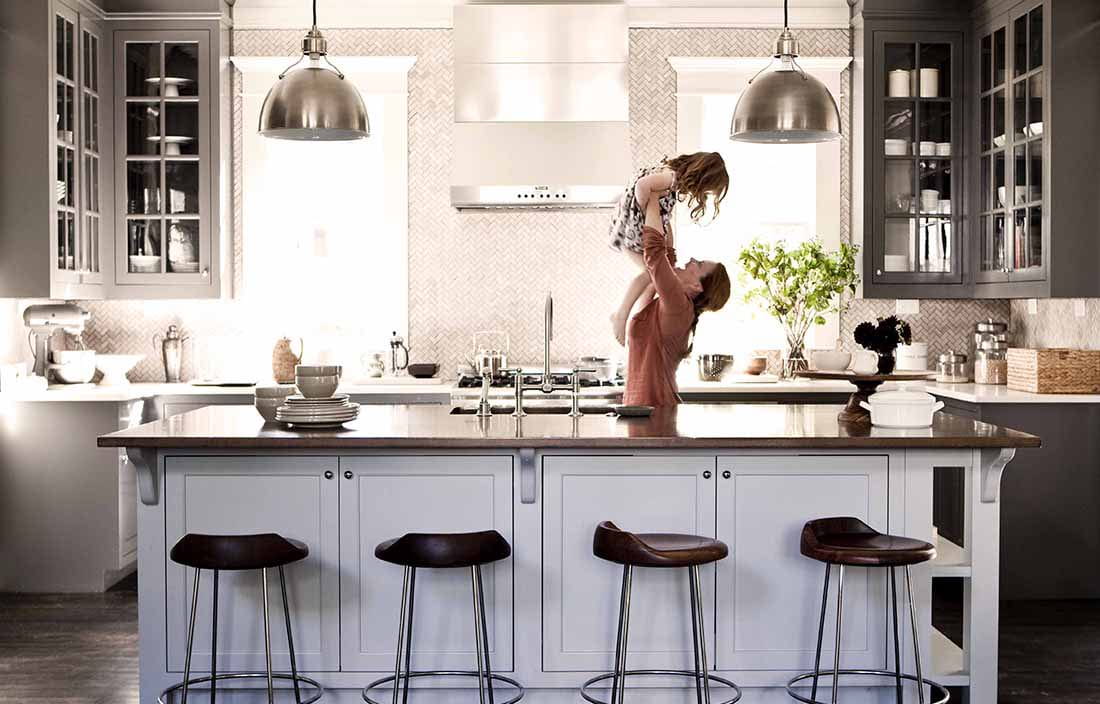 To ensure dependents or other beneficiaries are supported in the event of an untimely death, we often buy life insurance as protection. But as life changes, so does the purpose, goal, and often the amount and length of a life insurance policy. And here's why the value proposition of life insurance breaks down for many policyholders — they fail to treat it the same as other long-term assets.
As life changes, so does the purpose, goal, and often the amount and length of a life insurance policy.
Consider a popular and familiar form of long-term investment asset — the retirement fund. Alongside our advisors, we conduct periodic reviews and rebalance and adjust portfolios based on performance, economic considerations, and individual goals and objectives. Why? An underperforming investment portfolio can lead to financial downsides. But the consequences aren't typically dire, and a range of corrective actions are available. Contrast this to a life insurance policy where underperformance can terminate the entire asset, corrective actions may be limited, and the outcome for beneficiaries can be severe.
Life insurance policies purchased for the purpose of providing long-term death benefits often span multiple decades. Few other assets owned as widely as life insurance have such a lengthy duration and such material financial implications to beneficiaries. Life insurance policies are complex financial products that require ongoing monitoring and maintenance. Compared to other financial instruments, life insurance requires an uncommon combination of upfront due diligence, pre-policy planning, monitoring, and adaptation within a potentially confining set of boundaries.
Life insurance requires an uncommon combination of upfront due diligence, pre-policy planning, monitoring, and adaptation within a potentially confining set of boundaries.
Some alarming statistics
Industry studies show:
Seven in 10 policies haven't been reviewed in the last five years.1
Forty percent of flexible premium policies are illustrated to lapse within the insured's lifetime.2
Twelve percent of guaranteed policies have compromised guarantees.3
Five to 10 percent of policies are in danger of lapsing in less than three years.3
Often when individuals have their policy reviewed for the first time, or for the first time in many years, it turns out that the contract isn't performing as expected. For many permanent insurance policies, this is often due to lower cash value as compared to the as-sold design, which can result in higher out-of-pocket costs to the policyowner. This could be a result of lower interest/dividend rates, lower market returns, missed or late premiums, unplanned policy loans, or increased policy charges.
When should you review your life insurance policy?
In a perfect world, you'd only review your policy at any time that your life and circumstances change. But changes in interest rates, market returns, and insurance carrier financial stability are also factors that can trigger a review. The following are some of the key reasons to have your life insurance policy reviewed:
Your marital status changes, or you have additional children.
You get a new job or an increase in compensation/income.
The policy's original purpose changes.
The term policy-level premium is near expiration or conversion expiration.
Your business grows significantly, creating an additional need for key person life insurance or to fund a buy/sell agreement.
Your business is sold, and there's no longer a need for the associated insurance policies.
Split-dollar agreements are impacted by policy performance.
A change in lifestyle leads to improved health.
You were a tobacco user when the policy was purchased and have since quit.
The value of your estate has grown, and you may now be subject to estate taxes.
Income and estate tax laws change.
You take out a loan against the policy cash value.
Interest crediting rates or dividend scales have declined since policy issue.
Your insurance carrier has been acquired by another entity.
Your insurance company's credit ratings have changed for the worse.
Benefits of a life insurance policy review
If any of the above reasons for a policy review apply to you, consider connecting with an insurance professional for a review. A thorough policy review will help you:
Resolve issues and reduce the risk of policy lapse or underperformance. In-force illustrations can be used to analyze the need for any changes to premiums.
Identify opportunities to maximize the value of the policy. This includes evaluating available alternative insurance options and determining if policy economics can be improved. This could result in switching to a different policy with another carrier for a lower premium outlay or stronger death benefit guarantees.
Ensure the life insurance policy meets your goals and objectives. This includes confirmation of proper owner and beneficiary designations and reviewing the policy in conjunction with your overall financial and estate plan.
A life insurance policy seems like a simple concept, but it can be a complex financial instrument. Like other assets, it needs to be monitored to ensure it's still appropriate for your goals and is performing according to expectations. Whether you're a business owner or executive, an individual, or a trustee, it pays to seek professional guidance to help with reviewing life insurance, and we're always happy to help.