10 financial strategies to kick off 2023 the right way
After a volatile 2022, start the new year with a fresh review of your financial plan. Here's our 10-point checklist to get started.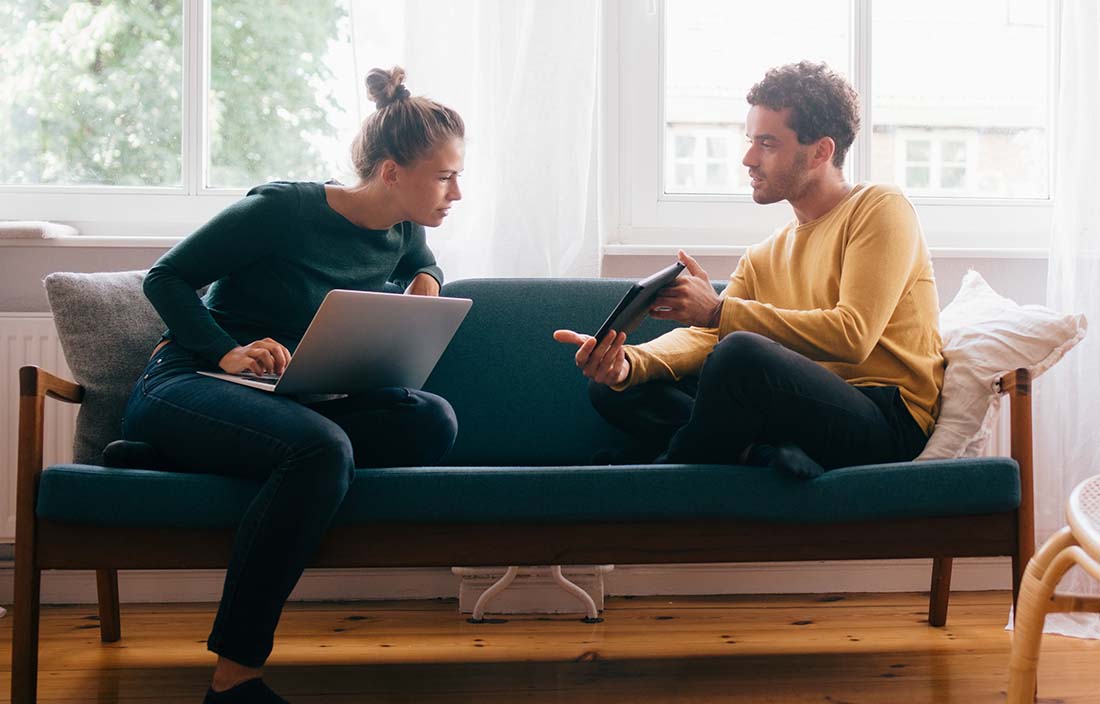 After a volatile 2022, it's time to start the new year with a fresh review of your personal financial plan. Our checklist will guide you through key financial, investment, and balance sheet planning items and help ensure your 2023 is off to the right start.
1. Take stock of your portfolio strategy.
The beginning of the year is a good time to reflect on your overall investment policy, and in particular for 2023, your mix of lower-risk and higher-risk assets. It's important to do this in the context of your time horizon, risk tolerance, and return needs. If anything has changed in those areas, now's a good time to reassess your policy.
Once you've confirmed your long-term targets, review your portfolio and address the following items as necessary.
Confirm your current cash reserves and any need to adjust the balances.
Compare your overall portfolio allocations relative to targets and assess any rebalancing opportunities.
Consider opportunistic alternative investments that may be appropriate for your plan.
2. Adjust your retirement plan savings.
As a positive outcome of the past year's inflation streak, investors are able to allocate more to tax-deferred accounts in 2023. As a starting point, keep in mind these basic options:
401(k), 403(b), and 457 plan participants can defer up to $22,500 of their wages, with another $7,500 possible for those over 50. Total defined contribution plan limits (including profit sharing, employer contribution, etc.) increased to $66,000.
You can contribute up to $6,500 to an IRA and an (unchanged) $1,000 additional for those over age 50.
Those with health savings accounts can contribute up to $7,750 (family) or $3,850 (self-only) and another $1,000 for those over age 50.
3. Optimize yield strategies.
Yields on cash and bonds increased dramatically in 2022. Looking ahead in 2023, investors have more options than they've had in years to generate yield without taking much, if any, principal risk. For example, brokerage money market funds are yielding significantly more than checking and savings accounts at traditional banks.
For bond investors, evaluating credit quality, interest rate sensitivity (duration), and taxable versus municipal bond exposure is a worthwhile exercise in light of continually changing market dynamics.
4. Review your budget and assess its fit with your long-term plan.
Inflation has impacted everyone's budgets differently. It's important to assess if yours has meaningfully increased, and if so, how it fits within the financial plan you set based on prior estimates. Small changes now, if warranted, can reduce the challenges of larger changes later.
5. Reaffirm your personal risk management strategy.
Review your property and casualty insurance coverages to confirm what's covered — and what's not — and determine if any changes are warranted. If you own coastal property, the marketplace could be changing dramatically. Check with your agent to review your coverages and get in front of any potential surprises at this year's renewal. Additionally, don't forget about your personal umbrella policy. Ensure the limits remain adequate and all appropriate assets are listed on the coverage such as ATVs, boats, and rental properties.
6. Check on any education funding changes.
Education accounts require regular evaluation to make sure projected balances align with the evolving plans of young beneficiaries. Additionally, the backdrop for college costs continues to change. Top-tier schools continue to push forward with tuition increases while some other institutions are starting to protect enrollment through cost decreases (published or otherwise). Being aware of marketplace dynamics and beneficiary intentions can help you make informed funding decisions.
7. Review your estate planning documents.
Dust off your estate planning documents and confirm whether your crisis plan still meets your wishes. This review should include the "who" of your plan, such as:
Who's named as:

Executor and trustee?
Financial power of attorney to act on your behalf financially if you can't?
Medical durable power of attorney to make medical decisions for you if you can't?

If you have minor children, who's named as their guardian and conservator?
If you're a business owner, confirm that any existing buy/sell agreements remain appropriate in light of current business and ownership dynamics. This review should include funding considerations.
8. Take advantage of available estate planning opportunities.
If one of your priorities involves transferring wealth to manage estate tax exposure, don't forget the non-taxable "freebies," including:
Annual exclusion gifts, the limit for which has increased to $17,000 per person.
Medical expenses, which can be paid without limitation if you pay the medical provider directly.
Education expenses, which can also be paid with no limit if you issue payment to the institution and not an individual.
9. Plan now for sunsetting estate tax exemptions.
If your family is considering wealth transfer strategies, you should be actively developing and implementing your plan now as the current estate exemption is scheduled to drop in half in 2026. If you're considering wealth transfer to minimize future tax bills, timing is important, and you may benefit from doing so sooner rather than later.
2023 features yet another large inflation adjustment to the gift tax exemption figure; families that had previously used all their exemption can make additional gifts this year. Check with your advisor.
10. Review your charitable account strategy.
Those holding donor-advised funds should check on current balances and determine how much, if any, they want to grant this year. Having a budget in mind helps smooth execution and makes it easier to remember to use these funds throughout the year, as appropriate.
Private foundation (PF) board members may want to revisit investment policy in light of changing forward-looking return expectations in bonds, stocks, and alternatives. PFs that have been more aggressive in recent years to meet return targets in a low-yield environment may have more flexibility going forward than they've been accustomed to. These investment policy reviews are also a good opportunity to revisit environmental, social, and governance policies, if desired.
Not sure where to start?
As with many financial topics, these planning concepts shouldn't be considered as individual silos. Your advisory team can work with you to tie those that apply into your broader plan. Contact your relationship manager to discuss further. If you don't currently work with us, reach out to speak to one of our advisors — we're happy to connect.