Meet Karla Whittenburg, WIL leader and relationship builder
Karla is a strong advocate of H-O-W: helping other women. That's why she's thrilled to continue advancing the firm's Women in Leadership initiative. Her hope? That fewer women will have to figure out their careers alone.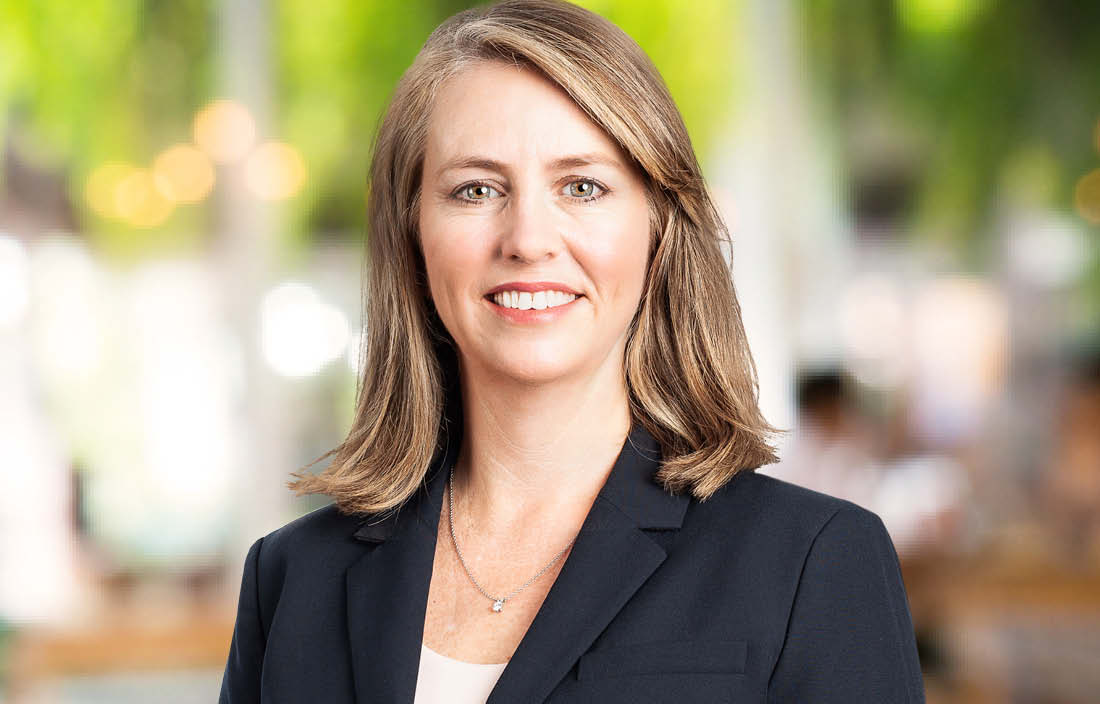 Numerous books have been written on what it takes to build a successful career. Do you need grit and steely-eyed determination or, maybe, laser-like focus and the right degree? Not even the experts can isolate the one trait that will guarantee success.
Karla Whittenburg, leader of Plante Moran's Women in Leadership (WIL) initiative, has developed her own ideas on what it takes to build a promising career — and it involves investing in people. Based on the experiences she's had over three decades, she believes connections and relationships are critical to career success — especially when it comes to practice development (PD).
"PD is about finding common interests and then connecting over what that might be," explains Karla. "Some professionals may enjoy a round of golf while I enjoy Denver Nuggets games and attending concerts featuring bands like the Foo Fighters. I've found when people know this about me, the conversations feel more authentic because now we've created a connection."
It's these types of meaningful conversations that have helped Karla forge strong business relationships and friendships throughout her career, which have led to countless other connections. This is why Karla is intent on leveraging her position as WIL leader to help others with their own relationship-building skills.
If you ask Karla why she's personally invested in initiatives that help women advance professionally, she's quick to tell you she's committed to making it easier for the women coming up behind her. Don't assume, though, that she'll say mentorships are the answer. She knows mentorships can be beneficial, but she acknowledges that some of the best relationships happen organically.
Mentorships can be beneficial, but some of the best relationships happen organically.
"People often ask me about my mentors and, although I didn't have a formal mentor, I've been fortunate enough to have formed relationships with all kinds of leaders who've shared guidance, advice, and personal stories. I'm proud of our female mentoring program, yet I never lose sight of the fact that women can and should grow and advance with coaching and relationships in a variety of forms."
With our WIL initiative, Karla wants to make sure all women know the firm is invested in their individual advancement and growth and that they're not going it alone.
"Years ago, women might've had to figure it out on their own — but at Plante Moran, we're working through the strength of WIL to ensure that it's easier for those coming along after us," says Karla.
How is WIL doing this? In many ways. There's the aforementioned mentoring program, one of WIL's most successful initiatives. This program pairs high-potential female mentees with partner mentors (male and female). Since mentors often work in different areas from their mentees, they provide additional, objective perspectives to our future female leaders.
WIL also hosts an annual conference and a handful of WIL Talks per year, which are events designed for participants to hear from guest speakers and learn about topics such as personal branding and navigating difficult decisions. WIL thrives because it's driven by a dedicated group of WIL office champions who are determined to make the growth, advancement, and promotion of staff who identify as female something that's second nature at the firm.
Karla recognizes the groundwork that's been laid, and she hopes to help women find their own voices and be heard when they speak up.
"I'm a strong advocate of H-O-W: helping other women," says Karla. "We need men and women, of course, but I think we're at our best when women can help each other move more quickly through challenges because we're sharing what we've experienced. Developing strong, trusted relationships with others will be key for women succeeding in the workplace."
Developing strong, trusted relationships with others will be key for women succeeding in the workplace.
Finally, for those who want to know how Karla, with her Southern accent, ended up out West, it comes down to two things: the right career and being honest with herself.
"Before I was in Colorado, I'd been living in Georgia and Alabama. I was open to relocating, but I wasn't sure what would compel me to make the leap. As it turns out, it was a ski trip. Less than a year after a trip to Telluride, Colo., I knew I wanted to live here. Colorado had so much of what I was looking for in the people, their values, and the beautiful mountains. Between the constant sunshine and the relaxed lifestyle and people, it fit my personality."
For that realization, Karla will always refer to that Telluride trip as her epiphany. But she wouldn't be where she is today if it weren't for the relationships she forged that uncovered so many opportunities. Perhaps that's why Karla is so passionate about WIL; in this role, she's H-O-W women forge new relationships and find their greater opportunities. What could be more rewarding?