Seven steps to keep Americans healthy, with or without Obamacare
Amid uncertainty over U.S. healthcare policy, here are seven solutions that could help fix our health care dilemma.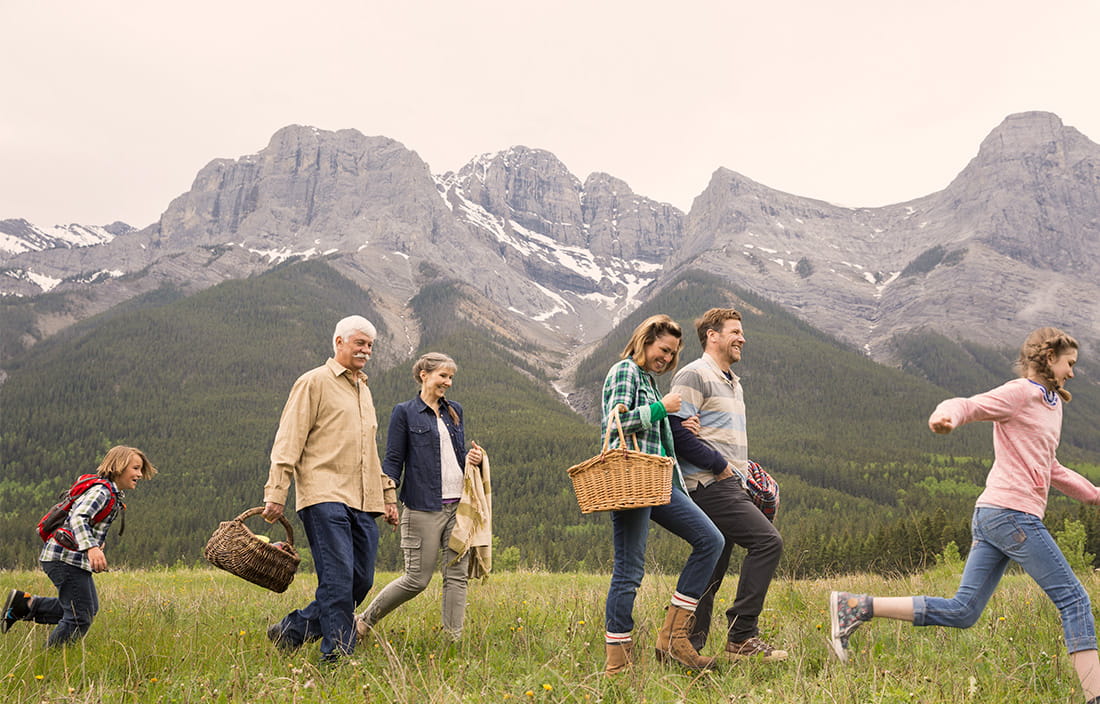 As lawmakers in Washington debate dismantling the Patient Protection and Affordable Care Act (ACA), known as Obamacare, many Americans wonder what would replace it. The real question is this: What will be sacrificed in exchange for whatever changes are made?
That's crucial, because many of the more than 20 million Americans who have gained health insurance through Obamacare since 2010 are in fact the people who voted for Donald Trump and the Republican majority. The average Joe, many living in rural America, is now at risk of losing healthcare insurance or getting less care.
At the same time, consumers have not made clear what personal commitment they would make to lower premiums. Would they accept more restrictive networks of doctors? Would they write a living will to contain prohibitively expensive end-of-life care? Would they regularly exercise at a gym?
If the public is confused about what might happen to their healthcare, it's for good reason: The debate about replacing the ACA is full of double-talk. Politicians, the public, and insurance companies say one thing while obfuscating the implications of their statements. healthcare providers — hospitals and clinicians — are caught in the crossfire.
First, consider the political rhetoric. ACA opponents have many complaints about the law; notably that the law increases the cost of healthcare and charges a penalty to any American failing to purchase insurance. However, Republicans have yet to fully analyze what will happen if they ditch that individual mandate. The thorny question is, if I don't buy health insurance, should my family receive health services when we need care? What if we have no money and taxpayers must pay the bill?
Before making a change that could result in millions of Americans losing their insurance, it's worth remembering that the ACA gave low-income Americans subsidies to purchase insurance. This in turn raised revenue for hospitals that treated a large number of low-income or Medicare patients. As a partial offset to these new provider revenues, special payments to certain hospitals (called Disproportionate Share Hospitals) were lowered — set to be cut by $18.1 billion from 2016 to fiscal year 2023. If the ACA is repealed but the funds are not replaced, it could undermine the viability of countless hospitals — especially in rural areas and inner cities.
For the average consumer, the biggest issue with Obamacare is rising insurance premiums and out-of-pocket expenses. A recent Kaiser Family Foundation poll reveals that 75 percent of Americans either want the current law left alone, or repealed only when Congress replaces it, and that lowering the cost of healthcare is the most important thing for 67 percent of people. Lowering the cost of prescription drugs was the No. 1 priority for 61 percent of Americans.
Rising healthcare costs for individuals is a significant concern — premiums for the average plan offered on a Health Insurance Exchange in 2017 will rise 22 percent on top of already significant hikes in 2016. In comparison, group health insurance offered through employers is anticipated to increase 5 percent-8 percent in 2016, having already risen an average of 7 percent annually for 15 years.
Insurance companies, meanwhile, say they want to decrease the utilization of insurance in order to facilitate lower premiums for consumers. The reality, however, is that insurance companies, mandated to ensure that medical claims represent at least 85 percent of their company expenses, derive higher profits from rising costs.
Hospital systems and clinical practices are caught in the middle. Administrators want a consistent rule book rather than endless uncertainly and change for political reasons. Hospitals have suffered repeated cuts to Medicare and Medicaid payments, soaking up $136 billion of new cuts since 2010, according to the American Hospital Association. They have also adopted the Medicare Access and CHIP Reauthorization Act of 2015 (MACRA) as part of an effort to link Medicare payments to clinician performance and outcomes. Further efforts to cut costs will result in increased unemployment among the millions of Americans working in healthcare today.
It would be foolish to change the ACA without first determining what we want to resolve. Elected representatives not asking these Big Questions is a dereliction of their duty.
Both the ACA and MACRA are designed as part of an effort to change the nature of healthcare in America, and hospital administrators are already several years into a system-wide effort to improve healthcare. That effort is starting to work and making any significant changes now would require an honest assessment of what Americans want from their healthcare systems.
Among the solutions that could help fix our healthcare dilemma:
Require individuals to select a healthcare manager annually — such as an Accountable Care Organization, an insurer, a health system, or a medical practice — that has the financial capability to assume risk. Adults that opt out of selecting a health manager must sign a waiver indemnifying any healthcare provider that does not want to provide them services, regardless of the individual's emergent need.
Allow individuals under age 65 to select Medicare as their health manager.
Require an individual health risk score and give lower deductibles and co-pays for better scores. Certain activities (such as smoking) would mean higher deductibles and copays.
Cap malpractice awards.
Establish federally funded annual health savings accounts, with a lifetime maximum contribution adjusted for inflation. Individuals can use for Medicaid when no employer contribution is available, or use for Medicare deductibles when Medicare eligible.
Require living wills for adults. Without one, a standard, national living will would be applied.
Require healthcare accountability classes in middle- and high school.
Our healthcare system is undergoing a generational shift, where clinicians will be paid for outcomes rather than on a fee-for-service basis, insurance companies are being questioned on how to lower premiums, and individuals are being encouraged to take actions to improve their own long-term wellness. The solutions above will accelerate consumerism, holding individuals accountable for their health and the use of their allocated financial resources.