Four things Trump should consider before dismantling Obamacare
Before making wholesale changes to Obamacare, the administration and lawmakers should avoid dismantling progress made by hospital administrators to improve patient experience, health outcomes, and reducing the cost of care.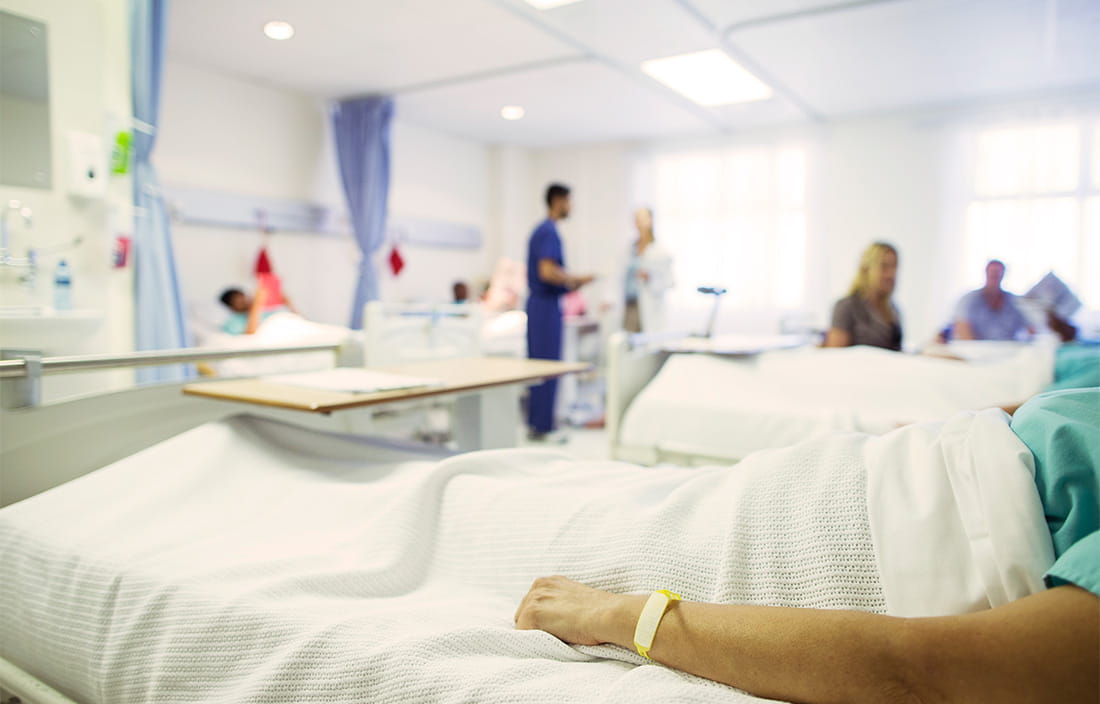 Dismantling the Patient Protection and Affordable Care Act will be high on the list of policies that the incoming Trump administration and the Republican-controlled Congress say they'll tackle next year.
However, before reversing a law that's part of an effort to change the nature of healthcare in America, lawmakers should take care not to undermine efforts being made by hospital administrators to improve the system.
One thing is clear: When it comes to healthcare, we need innovation. U.S. healthcare spending per capita is twice the average of other developed countries, at $8,713 annually, according to Organization for Economic Cooperation and Development data. But our health outcomes are no better, and life expectancy is worse than in other wealthy nations. As we try to make changes to improve that dynamic, it's important that any changes to, or wholesale replacement of, Obamacare don't make matters worse.
A good place to start any discussion about healthcare in the United States is to remember the common ground everyone agrees on: Regardless of political affiliation, there's broad consensus today that we all want a better healthcare system, and many reforms are already underway at hospital systems. Our healthcare system is undergoing a generational shift where clinicians will be paid for outcomes rather than on a fee-for-service basis, insurance companies are under pressure to lower premiums, and individuals are being encouraged to be active participants in managing their own long-term wellness. The Institute for Healthcare Improvement calls that approach the Triple Aim—improving patient experience, improving health and cutting the per capita cost of care.
Against that backdrop, here are four things the Trump administration should consider when recasting the Affordable Care Act.
What about Medicare disproportionate share hospitals (DSH) payments?
Hospitals with an exceptionally large proportion of low income patients or Medicare patients receive DSH payments to help maintain their facilities. The idea is to ensure that good hospitals aren't only in wealthy neighborhoods but everywhere. The Affordable Care Act gave low income Americans subsidies to buy insurance and because that boosted revenue for hospitals, DSH payments were lowered, scheduled to be cut by $18.1 billion from 2016 through fiscal year 2023. Any change that might increase the number of uninsured Americans or increase the proportion of patients on Medicare should consider reversing scheduled DSH cuts or replacing those funds with something comparable.
The challenge of falling Medicare hospital payments
Hospitals have suffered repeated cuts to Medicare and Medicaid payments, soaking up $136 billion of new cuts since 2010, according to the American Hospital Association, and a total estimated impact of $500 billion over ten years The rationale is that the rising number of patients with private insurance will yield higher revenues and that, coupled with efficiencies, can offset the decline in Medicare payments. Additionally, health systems are absorbing reductions implemented as part of Taxpayer Relief Act of 2012 (-0.8 percent), and the sequestration implemented as part of the Budget Control Act of 2011 (-2.0 percent). The net impact of all of these adjustments is Health Systems received a 0.9 percent increase in payments even though inflation suggests an increase of 2.4 percent was required. However, if changes to Obamacare results in fewer Americans having private insurance, then hospitals will suffer lower insurance reimbursement revenues at a time when Medicare payments are already falling — a double whammy.
MACRA makes sense
Whenever pushing reform, it's important not to ditch what's working. MACRA, coming into effect in 2017, changes how clinicians are paid for treating Medicare patients. It replaces the automatic increases of the old fee-for-service model with a system that rewards doctors who have healthier populations, improve patient experience and lower costs. Under the Medicare Access and CHIP Reauthorization Act of 2015 (MACRA), Medicare payments to clinicians will only rise 0.5 percent annually through 2019 and then will not increase through 2024. Most clinicians under the new system can qualify for a 4 percent incentive (rising to 9 percent by 2022) if they reach certain cost and performance targets, plus a possible lump sum bonus. Conversely, they can be hit with a penalty of up to 4 percent (9 percent by 2022) if they fall short. In addition, the top quartile of doctors can get an additional bonus, up to 10 percent, for exceptional performance. MACRA became law thanks to broad bipartisan support for moving to performance-based pay and away from the old fee-for-service model. We should give MACRA time to work.
A race to the bottom?
As Trump ponders what might replace Obamacare, he may incorporate the ideas of House Speaker Paul Ryan, who wants to increase participation in privately managed Medicare Advantage (MA) insurance programs, and potentially implementing defined contributions to an HAS that individuals would use to purchase the MA plan of their choice . The problem is that such plans are effectively subsidized by the full-service insurance plans that turn a healthy profit for insurers. Once more people enroll in Medicare Advantage programs, a growing number of employers and middle-class Americans will likely demand stripped-down policies too. If that results in fewer Americans buying full-service health insurance, ironically the cost of those cheaper policies will rise.
One thing is certain — the days of rising reimbursement rates are over. While our political leaders are considering changes, hospitals should prioritize improving their business. Administrators should push to become more efficient, establish better community relationships in order to drive better health outcomes and establish cost strategies to treat certain conditions. Hospitals making progress toward those goals will succeed no matter what the future holds for Obamacare.