Community Foundation for Southeast Michigan invites people and organizations to host discussions on October 4
To continue our best-in-class service, Plante Moran must attract top talent. As part of the Community Foundation's "On the Table" initiative, we're hosting 9 conversations in our seven Southeast Michigan offices regarding attracting and retaining young adults in the region.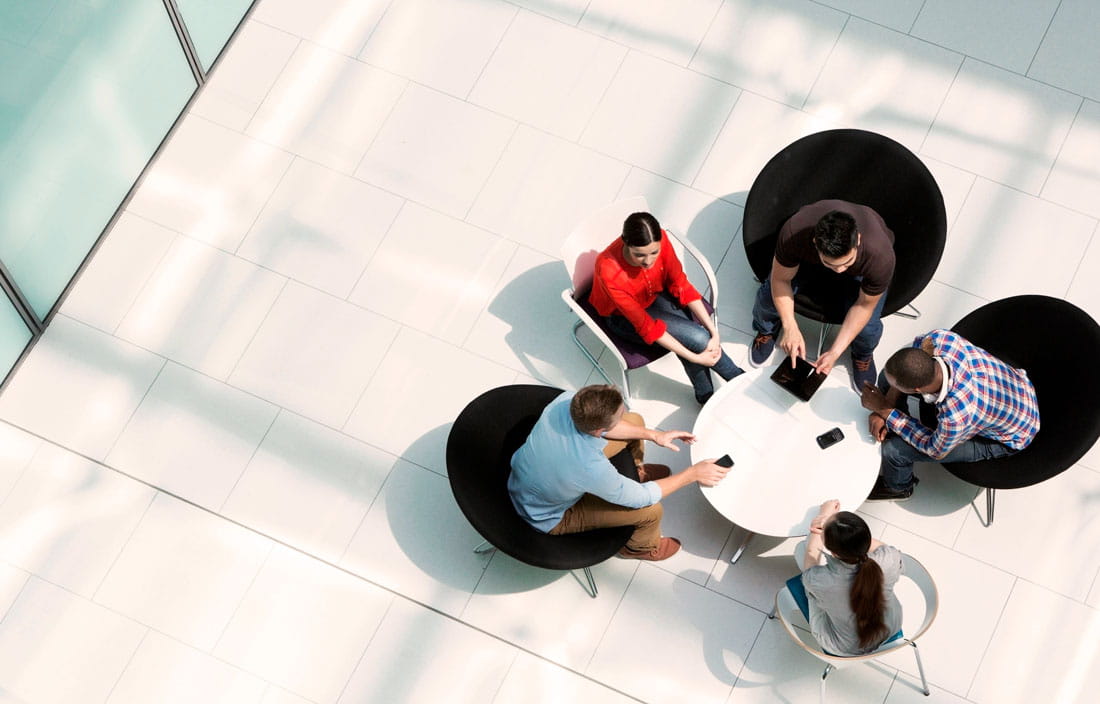 DETROIT – The Community Foundation for Southeast Michigan is inviting organizations, businesses, and individuals to participate in a community engagement initiative called On the Table. For one day, on Wednesday, October 4, On the Table participants will gather in small groups across southeast Michigan, over food, to discuss their ideas for making sure young people can thrive in all our region.
"We are encouraging On the Table participants to discuss our region's youth," said Mariam Noland, the President of the Community Foundation for Southeast Michigan. "On the Table's tagline is 'Your Voice Matters,' which illustrates the spirit of the initiative. We believe it's important for everyone to have a voice in creating strong, vibrant communities across the region in which all young people can succeed."
The Community Foundation for Southeast Michigan is one of 10 community foundations across the U.S. participating in the national On the Table initiative this year with funding from the John S. and James L. Knight Foundation. Support for On the Table is one part of Knight Foundation's efforts to help cities attract and keep talented people, expand economic opportunity and create a culture of civic engagement. The Knight Foundation believes that successful communities are equitable, inclusive and participatory. For more information, visit https://www.knightfoundation.org.
"To make Detroit more successful, we need to connect across backgrounds and income levels and discuss both the opportunities and the challenges facing our city and our region," said Katy Locker, Knight Foundation program director for Detroit. "On the Table moves us toward that goal, while connecting us to a national network of cities looking to share lessons and grow."
The Community Foundation is inviting people and organizations from around the region to serve as On the Table hosts and participants. Hosts select their own guests and the location of their conversations, which could be a potluck meal with neighbors, a snack break with colleagues, or any other gathering of people who want to talk about ideas for young people. By having these important conversations and reflections in face-to-face conversations, we hope can create and reinforce connections that will lay the foundation for the next generation.
After their conversations, all On the Table participants will receive a simple survey compiled by the University of Illinois at Chicago Institute for Policy and Civic Engagement, to learn more about their participation in this project, the interesting ideas they discussed and how this experience may impact their civic engagement moving forward. The Community Foundation will publicly share these outcomes, including trends, common themes and new collaborations developed to advance some of the ideas and solutions generated by early 2018.
Added Noland, "It is our hope that these conversations, and the resulting report, will inspire additional civic engagement and generate new ideas that support the next generation."
Everyone interested in hosting or participating in a table is encouraged to visit www.onthetable.cfsem.org for more information and to register.
On the Table is sponsored by the Community Foundation for Southeast Michigan in partnership with the Knight Foundation