How data analytics helped MCG Civil boost productivity & save $250,000
A large national excavating company with multiple divisions in various states uses data to drive informed strategy.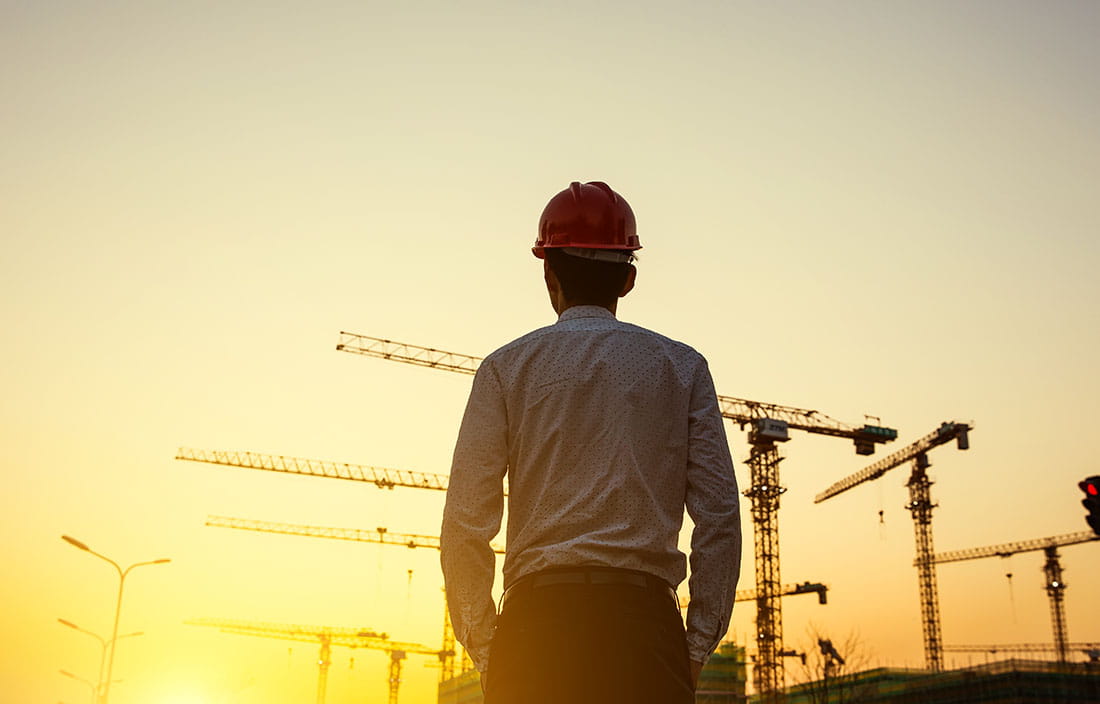 The heavy civil construction industry is facing ongoing disruption and challenges that affect productivity and profitability like lack of utilization monitoring, legacy systems, outdated cost and margin intelligence, and siloed benchmarking. Forward-looking heavy civil general contracting service owners like MCG Civil (MCG) are increasingly turning to data analytics to transform powerful insights into confidence and predictability.
"Our organization generates a lot of data. We knew we had the right data, it just wasn't in the right place, at the right time, to provide us with the timely information needed to make confident decisions 100% of the time. We turned to Plante Moran to help us reach our goals and right-size our fleet across multiple locations and divisions." — Adam Williams, Executive Vice President, Asset Management
MCG is a sustainable, multigenerational company that has been providing heavy civil general contracting services for over 50 years. They strive to be a world-class organization that offers staff a pathway to success and embodies high safety and quality standards for its clients and partners across the transportation, water, and social infrastructure markets.
The challenge: Collect civil construction data to map resources and financials across multiple divisions
MCG knew there was an opportunity to manage equipment better, reduce ownership costs, and increase available capital by utilizing assets across divisions. Still, they needed the right data to get it done. MCG leaders also wanted more timely and reliable information to help them respond to project schedule changes and environmental impacts, helping them improve fleet utilization and be more efficient. To get their data in its most actionable form, MCG was looking to automate data movement and aggregate data sources. This would allow leaders and staff to make improved tactical and strategic decisions more quickly.
Plante Moran data and analytics experts quickly recognized the best way to connect disparate systems, create a data ecosystem, and aggregate and analyze information across the enterprise. By transforming data into timely and concise visuals, Plante Moran gave MCG the consistent and accurate information needed to turn data into actionable insights and establish a system to monitor and communicate equipment utilization.
Plante Moran data and analytics experts quickly recognized the best way to connect disparate systems, create a data ecosystem, and aggregate and analyze information across the enterprise.
The insights: Use data analytics to optimize how machinery is utilized day to day
Poor machine utilization inhibits the ability to keep up with demand. Access to transparent, detailed, near real-time reports and dashboards provides a "single source of truth" and allows MCG to monitor performance down to the equipment level, enabling them to:
Understand fleet performance and asset allocation.
Monitor heavy equipment — "what's in use."
Determine when to access or return rental equipment.
Predict upcoming demand based on historical data.
Minimize maintenance downtime.
Empower local managers to make informed fleet management decisions.
"Our culture changed. Having visualized data wherever our staff members are located puts them in the driver's seat and makes it easier for us to make decisions as a team," states Williams. "We look forward to our ongoing partnership with Plante Moran as we move into the next phase of our business analytics evolution with PowerBI and our analytics technology stack."
The result: Data integration directly impacts productivity, fleet management, and revenue
In the first 12 months, MCG saw a positive ROI — saving nearly $250,000. In addition, near real-time data allowed MCG to monitor and redeploy underutilized assets to higher-demand areas across all locations. This significantly improved resource management of their diverse range of equipment. Overall, quality data and analysis help MCG uncover patterns to extract valuable insights, streamline operations, and make more effective strategic decisions with confidence.
---
Ready to learn how you can use data to drive business value?
---