Webinar series: Level up your technology, data, and operations to drive manufacturing excellence
Date:

Tuesday, July 19, 2022
Time:

2 p.m. - 3 p.m. EST
Register Now
Industry 4.0 is here. Is your manufacturing organization ready? Register to listen and learn no matter where you are in your transformation journey.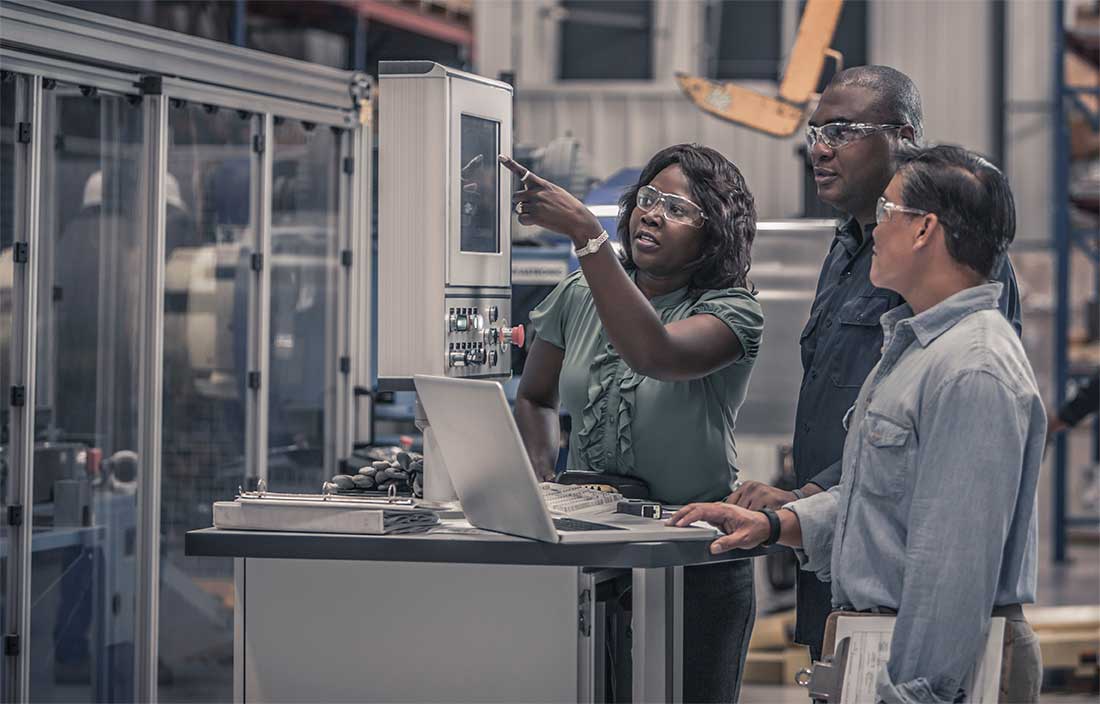 Industry 4.0 is here, and while it might seem complex and costly, it's easier and more affordable than you think to implement change and gain an immediate return on investment. Whether you need to manage fierce competition, supply chain disruption, or skilled worker shortage, an Industry 4.0 framework gives you the necessary tools to drive performance improvement and profitability.
Join Plante Moran manufacturing experts for a five-part webinar series to fully understand the benefits of Industry 4.0 and how to create an actionable plan for success. Register to attend live or view on-demand.
Understanding the key features and benefits of Industry 4.0
Our manufacturing experts presented on the Industry 4.0 framework including the key features and benefits, discussed building your business case, shared use-case examples, and reviewed our five-level maturity model to help you close the gap between ambition, vision, and execution with confidence. Learn how to overcome obstacles and determine the first step in your journey toward manufacturing excellence.
Building a strategic foundation for manufacturing excellence
Our experts will discuss how to build a strong business case for Industry 4.0 investments, and the foundational elements required to design a framework to drive performance improvement and increase profitability across your enterprise. They will also discuss developing a vision/roadmap for evolution over time, establishing best practices for implementation, and leveraging strategies to convince stakeholders that change is necessary.
Implementing pragmatic solutions for incremental change
Our experts explain why it's important to start with your end goal and work backward so you can reach a maturity level that aligns with your business strategy, enhances productivity through optimization and automation, and provides long-term business value. Discover how successful manufacturers connect, analyze, automate, and collaborate using integrated technologies and uncover the power of using Internet of Things to collect and implement data insights.
Realizing value creation and competitive advantages with Industry 4.0
Date: Tuesday, July 19, 2022
Our experts will share how to measure and maximize your investments to move beyond enhanced productivity to achieve greater scalability, flexibility, and data-driven value creation. Learn how your peers are using predictive capabilities and automation to lower cost, improve interactions with customers and suppliers, and achieve a competitive advantage.