At Plante Moran, you won't hear the "E" word
The distinction between "employee" and "staff member" is a critical one. Here's why.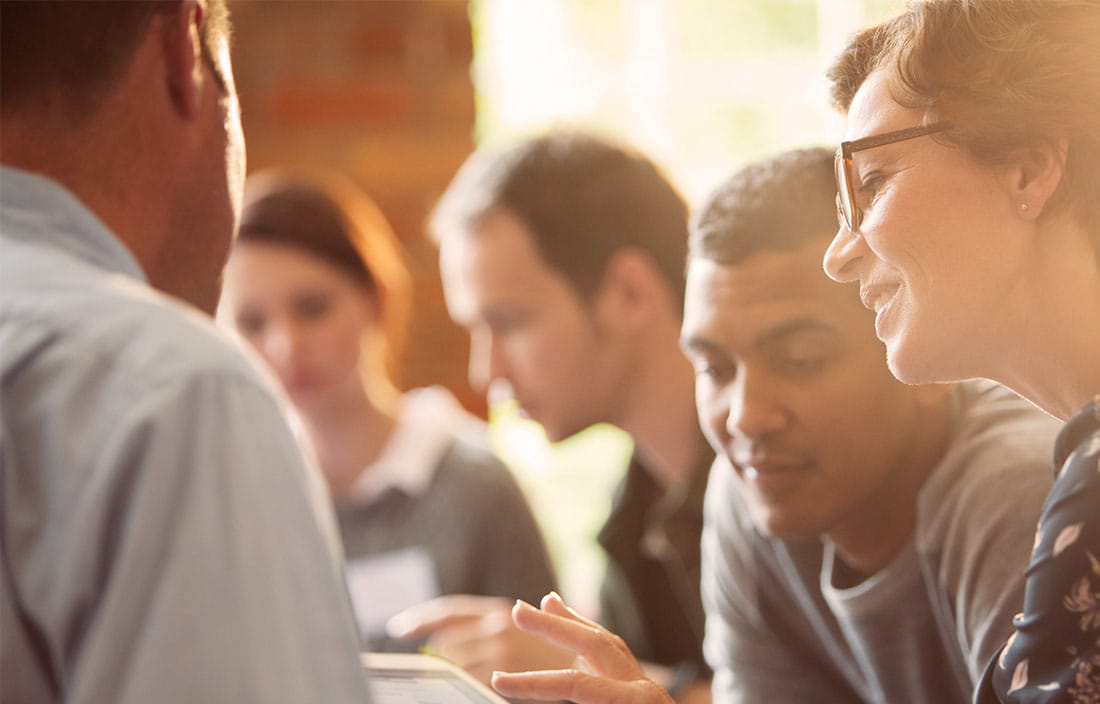 Picture a conference room where a number of Plante Moran staff have gathered to discuss some pressing issue — let's say tax reform. After a few minutes of spirited debate, a newer staff member asks a question: "How will that affect employee workload?" Everything stops. The effect is akin to a needle scratching across a record.
Why? Because she dared to utter the "E" word. I say this a bit tongue in cheek because, in most circles, this isn't exactly an egregious offense. But the distinction between "employee" and "staff member" is a critical one at our firm. We take it seriously.
So how did that situation pan out? One of our other team members explained that we don't use the word "employee" here — it's simply not part of our corporate lexicon. We prefer "staff member," "team member," or "Plante Moraner" because these terms connote that we work with one another as opposed to for one another. "Employee" implies a hierarchy — a superior/subordinate relationship that we try to avoid.
A few years back, my colleague Chris McCoy and I were invited to present at a Great Places to Work® Conference. After our session, Vlad Coho of Riot Games approached me and said, "You know, I noticed you didn't use the word 'employee' at all during your presentation. Was that intentional?" I confirmed that it was, and it launched a riveting discussion. Turns out, Vlad shares our aversion for the "E" word and has even blogged about it. He calls it "the dirtiest word in the corporate lexicon," and I couldn't agree more. It was heartening to run into someone who shares our passion for treating staff members as equals.
I've worked at Plante Moran for more than 30 years now, and this practice has been in place since the day I joined the firm — likely for decades prior. It makes me proud to know it will remain in place long after I leave. It seems like such a small thing, this eight-letter word, but it's been our "road less traveled." For us, it's made all the difference.