Business transition planning: Putting success in family succession
One of the keys to a successful business transition is time. But what else is critical to this process? Here are a few questions to consider as you develop your own plan.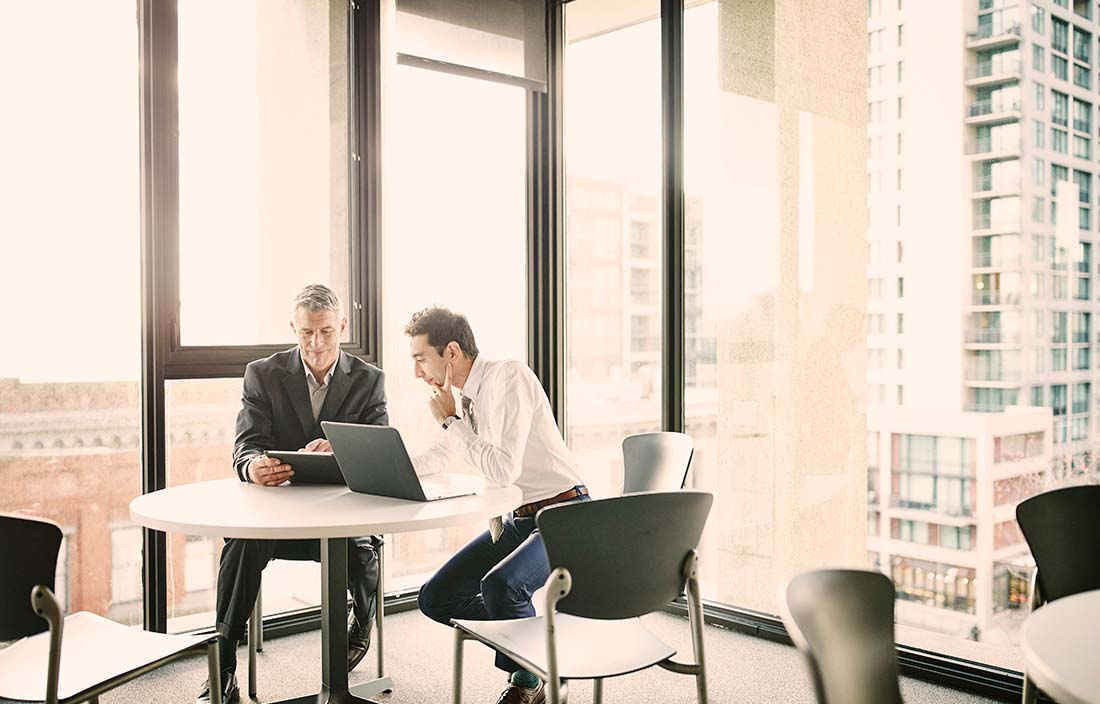 The significant role that family businesses play in our economy is unmistakable: As of data from 2019, as much as 57% of U.S. GDP is attributed to family businesses that include both small local "mom and pop" storefronts and major public corporations (35% of Fortune 500 companies are family-owned or run). Despite these impressive numbers, only one-third of family businesses successfully transition to the second generation.
So what causes this high failure rate? Why does a business model that is clearly successful during initial and growth stages of a business fail when it comes time to pass along to the next generation?
Over the years, we've worked with countless business owners transitioning what they have built to their children and other relatives — most with great success but some with significant disappointment. Two recent situations exemplify the drastically different circumstances and outcomes:
In the first example, our client/founder was passing his business on to his daughter, who had worked for several years in the industry after graduating from college. She had achieved success in various roles in sales and operations, and the industry was clearly a passion of hers. The business transition was gradual, spanning multiple years, until our client's daughter ultimately became president and CEO. Today that business continues to grow and thrive under its new innovative and enthusiastic leadership.
In the second example, our client/founder's son did not finish college or gain applicable industry experience. Instead he worked a series of short-term odd jobs until our client was truly ready (and anxious) to retire. Within six months his son was named CEO. Almost immediately key management began leaving, and the business quickly lost market share and profitability. Recently, we began working with this business again, but this time it was to sell it to an outside buyer for half the value at its peak.
When comparing the two side by side, it's easy to see why one failed and the other didn't. Common sense can prevent many problems, but even the most clear-headed owner can lose his or her good judgment when clouded by complex and emotional relationship dynamics.
As a business owner, guiding both individuals and the organization through a second generation succession can be a challenging and emotional process.
Utilizing the "five questions" model presented in our last article on business transition planning, and considering how those questions and answers are different for a family business transition, might help you achieve the success of our first example.
Why are you planning to transition your business, and what are your succession goals?
Why are you considering a sale or transition? It is in your best interest? Is it in the best interest of your family members?
What are your goals and what are your children's goals?
Do you want to have ongoing involvement in the business, and how might that help or harm the success of the next generation of leadership?
Who is in the business transition planning picture?
Which children (or relative or relatives) are right for executive management and/or company ownership? Could some individuals have voting shares while others have nonvoting shares? Have you considered keeping ownership in the family but hiring professional executive management to run the business?
What about other generations, siblings, spouses, etc.? How will those not right for executive management or ownership be cared for?
Who has the experience, interest, and financial ability to buy?
When should you plan to transition your business?
How does the changing value of the company impact the timing of your transition plans?
Should you speed up or slow down the transition based on age, health, economic outlook, or the next generation's readiness?
How do you successfully transition your business?
What does the technical succession process look like? Is it a full transfer or partial now and remaining later? What is the right structure for the business, stock, and any other assets that might support beneficiaries?
Have you considered the impacts of estate and inheritance issues, death taxes, legal expenses, cash flow needs, etc.?
As a business owner, guiding both individuals and the organization through a second generation succession can be a challenging and emotional process. However, achieving this kind of success might be one of the most satisfying results. To do so, it is imperative to give serious thought to these and other questions early on, gather an experienced team of advisors who know both the "soft-side" and technical elements of business transition planning, and maintain communication with all key stakeholders throughout the process.