Should you use a center-led purchasing model?
Purchasing professionals face many challenges in creating and executing supply chain strategies that lower total costs and align with business strategy. These five steps will help you implement a center-led purchasing model and generate sustained cost reduction.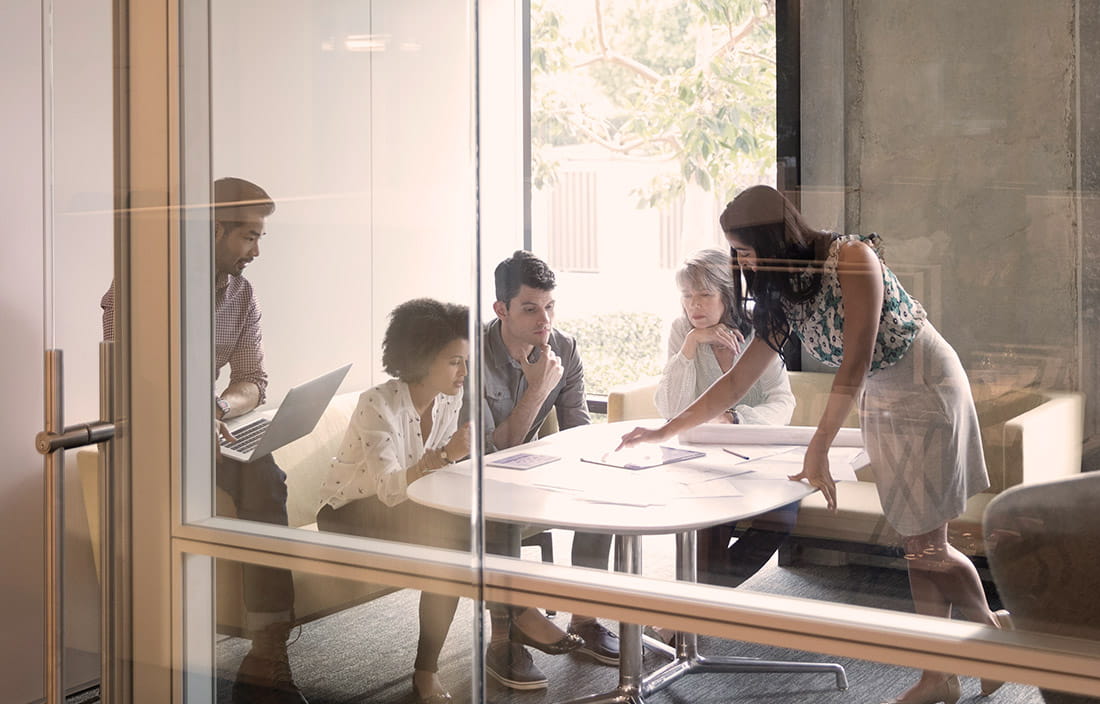 Today's dynamic environment — fueled by fast-paced growth and expansion, increased globalization and rapidly emerging technologies — translates into increasingly difficult challenges for purchasing professionals. More than ever, effectively capturing and leveraging your organization's purchasing power is essential. Many organizations have begun implementing a center-led purchasing model to generate sustained cost reduction.
Yet, as business complexity increases, it becomes harder to maintain a comprehensive understanding of, and visibility into, your organization's spend. Separate ERP systems, inconsistent, disparate material identification schemes, inefficient purchasing processes and in some cases, even language barriers can make it extremely difficult to get to the data you need to create an effective enterprise-wide supply chain strategy.
The result? Missed opportunities to eliminate redundancy, negotiate lower unit pricing, secure favorable terms and conditions, reduce transportation costs, shorten lead times, decrease inventory-related expenses, simplify and automate transactions, and reduce risk — all factors that impact Total Cost of Ownership (TCO).
The inability to access critical purchasing information can prevent you from optimizing both your human and financial resources, handing your competitors a key advantage and dragging down your organization's bottom line.
The inability to access critical purchasing information can prevent you from optimizing both your human and financial resources.
As a purchasing professional, you likely already know this. Migrating to a center-led purchasing model isn't a new idea. So, why have some organizations delayed the switch? Because successful implementation can seem daunting. Time pressures, existing contractual commitments, geographically or divisionally distributed purchasing resources, a lack of market knowledge or technical expertise — where do you begin? The good news is, you don't have to turn your organization upside down, invest in an expensive new ERP system, or completely revamp purchasing identification schemes to get started.
So why have some organizations delayed the switch? Because successful implementation can seem daunting.
The following recommendations can move you quickly along the right path to deliver increased profitability in the near term while positioning your business for even greater improvements over time.
Five steps to implement a center-led purchasing model
1. Attain greater visibility into your organization's purchasing patterns.
Begin by developing a high-level picture of your total spend by commodity in broad categories such as chemicals, safety-related items, and computer equipment. Utilize the data you have available internally, but understand that your suppliers may know more about your spend than you do. This is a dangerous place to be in negotiations, but don't be afraid to solicit suppliers' help to generate an accurate overview of what you're buying. This approach can also give you a jump-start on identifying the best suppliers to target for consolidation within your center-led purchasing model. Perceptive suppliers who are willing to partner with you may provide cost-savings opportunities even at this early stage.
2. Identify low-hanging fruit.
Identify commodities that can be leveraged in the near term. Certain categories of spend don't require a finer level of granularity at this stage. Computer equipment and services, for example, have an easily identifiable supply base where simply consolidating your company's total demand can generate significant savings. Attacking these opportunities first is important; it allows you to evaluate and organize your team, develop and fine-tune new processes, and build support for future, more comprehensive activities through the savings generated now.
3. Develop and execute a strategy to address near-term opportunities.
Consolidate spend into fewer suppliers, negotiating overall discounts and improved terms based on total spend levels. Be sure to first assess your procurement staff to ensure you have the required skill sets in the right places to execute. This is where a center-led purchasing model comes into play. It's likely your team will need to reorganize in order to develop and execute robust company-wide strategies in the targeted commodities. This is accomplished in various ways. Whether the actual purchase order is placed from a central office or the consuming facility, it's imperative that both suppliers and your internal user community clearly understand who owns sourcing responsibility and that you have effective controls in place to ensure conformance.
4. Track and share your results - and then dig deeper.
The steps described above are a great start and set the course for future success. Track and communicate your results to generate support for the next level of work. You may need to harmonize your data to achieve more detailed visibility and enable comprehensive supply chain strategies on subsequent spend categories. Systematically identifying and organizing your spend and developing lean processes to communicate, implement, and ensure compliance across your organization will guarantee ongoing benefits that a one-time data collection project just can't deliver.
There are several levels of attack available to you here, from developing simple category classifications to taking a deeper dive using data analytics, or even developing a program to standardize purchases across the company. While the basic principles can be applied across the board, there's no one cookie-cutter solution suitable to every business — each organization has to set its own priorities based on available resources and the anticipated benefits.
5. Fine-tune the process and expand the scope.
As your organization adapts to the new procurement model, don't forget to take a step back and candidly review what's working well and what's not, making adjustments where needed. Continue to expand the scope by targeting spend that's more complex or takes longer to address. For example, you might have to qualify a new supplier or test alternative materials.
Overcoming resistance to a center-led purchasing model
One final thought: Expect resistance to change when implementing a center-led purchasing model. Take it seriously and spend the time to manage it. Communicate your plans openly and involve key stakeholders, bringing the user community alongside the purchasing team every step of the way to be sure their needs are well understood and addressed.
Over time, you'll gain increased access to relevant information and resources focused on developing and implementing astute supply chain strategies rather than on day-to-day tactical blocking and tackling. You'll optimize your supply base, level the playing field in negotiations, reduce transaction costs, lower inventory, and deliver exceptional customer service. These achievements will help you pull ahead of your competition with a center-led purchasing model to win more business and drive improved financial results for your company.
As always, if you have any questions, feel free to give us a call.