Blockchain disruption: Are manufacturers ready?
Blockchain may be the most potentially disruptive tech advancement since the internet. Suppliers that want to remain relevant need to capitalize on its capabilities, including smart contracts and improved traceability, visibility, and accountability.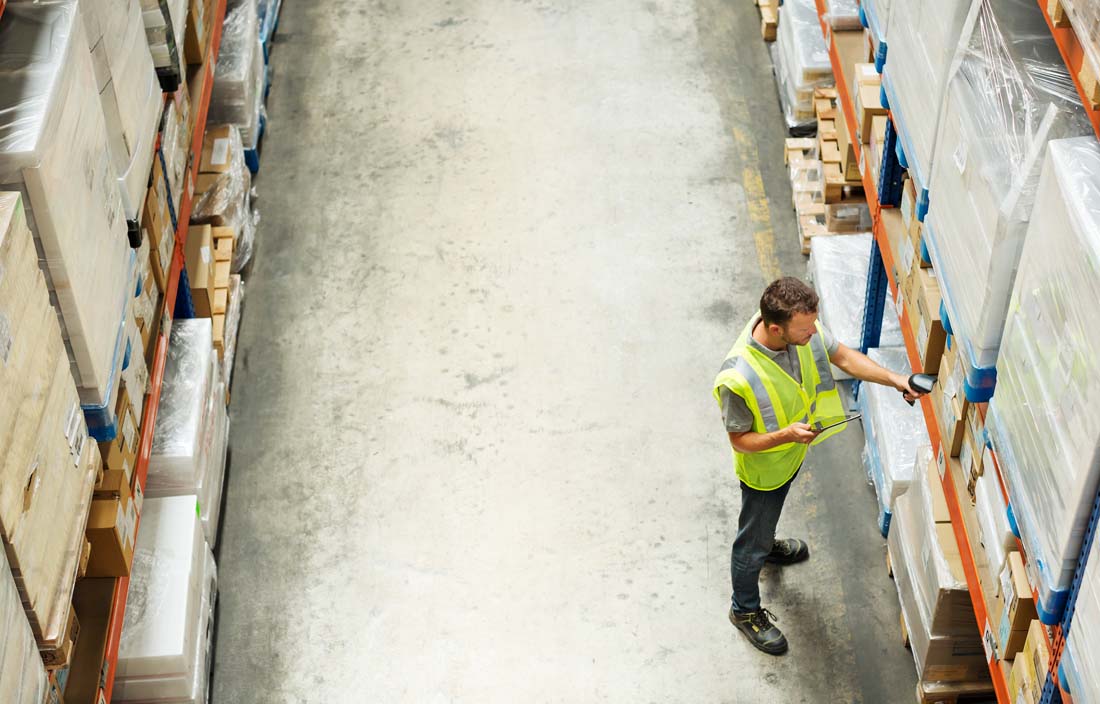 It's been touted as potentially the most disruptive technology advancement since the internet. Can you guess what "it" is?
It's blockchain, and it has the potential to revolutionize how manufacturers do business.
In its simplest form, blockchain is a transparent digital ledger that allows every member of a network to participate in securely validating transactions. It bridges the gap between time and information, helping eliminate silos and resulting in complete, real-time, end-to-end transparency within supply chains. It's no wonder automotive companies like Toyota have launched R&D projects focused on uncovering blockchain capabilities — forcing tier one suppliers to take notice.
If suppliers wish to remain relevant, they need to understand the fundamentals of blockchain and consider how to both adopt it and capitalize on its capabilities. Here are some specific ways blockchain may augment or replace existing systems and processes.
Smart contracts
Unlike a legal contract, a smart contract is a set of codes built over the blockchain infrastructure. Because a smart contract requires pre-agreed-upon terms and conditions, it results in an automatic transaction process, as long as the specified rules have been met and validated. Since smart contracts are merely coded requirements, they can be used for a wide range of data transactions, documents, payment processes, quality validations, and more.
Take, for example, a supplier sending its freight to a third-party logistics (3PL) provider for freight forwarding. The supplier would issue a smart contract to send the necessary documentation and issue payment, and the smart contract itself would validate and authorize payment upon arrival at the 3PL. The customer receiving the product could also issue a smart contract with the supplier, with the stipulation that if the product doesn't meet certain quality control measurements, the freight won't be accepted. If the customer receives acceptable product upon arrival, the supplier is paid automatically through the smart contract; if the product fails quality control testing, the product is sent back, and the transaction isn't validated. From a quality control perspective, smart contracts can prevent a problem part from traveling further upstream.
Inventory traceability
There are a variety of inventory traceability considerations:
International regulations – The global supply chain is composed of multiple intersecting supply chains, which can lead to disjointed information and impede data gathering by individual suppliers. Using blockchain as a conduit to see into transactions taking place prior to your company's supply chain can help. Country of origin, for example, is valuable information that could be collected to support regulatory requirement reporting, such as conflict material reporting. Tapping into the blockchain also would allow suppliers to use electronic data for compliance with importing and exporting rules and regulations. In another example, electronic access to Certificate of Conformance and Certificate of Airworthiness documentation would be a big step forward for the aviation industry.
Purchasing – Blockchain may also enable suppliers to obtain semi-real-time data for movement of materials and goods. The information could be used in conjunction with enterprise resource planning (ERP) software to update time-sensitive data. With more realistic and reliable delivery dates, resource planning and scheduling functions improve significantly, with very little user interaction. This would reduce data entry errors and miscommunication between supplier and manufacturer. Cross-border payments would eliminate the middleman and reduce overall costs.
Distribution – Logistics has become the proving ground for the blockchain concept. By collecting the temperatures, locations, and other vital data along the supply chain, traceability, quality control, and early detection of problems all improve.
Logistics has become the proving ground for the blockchain concept.
Supply chain management visibility
The integration of blockchain within a supply chain allows for the possibility of complete end-to-end visibility, from suppliers to manufacturers and distributors to end customers, although this "wide-open" view concerns many in the industry.
The good news is technology is advancing rapidly, allowing for the development of private and even hybrid blockchains. In a public blockchain, all transaction data are visible to any user, and any user can validate the data. In a private blockchain, however, transaction records are restricted to the defined group operating it, such as primary members in a specific industry or supply chain. Traditional security methods, such as access control lists, user rights, or data encryption, protect the data.
The integration of blockchain within a supply chain allows for the possibility of complete end-to-end visibility, although this "wide open" view concerns many.
Accountability
Blockchain can improve accountability in several ways:
Provenance – Automotive manufacturers and suppliers are able to trace part provenance. This functionality validates part authenticity and confirms that end customers purchase a safe, reliable product. For example, blockchain technology guarantees that a Toyota hood on a Camry came from a certified Toyota supplier versus an illegitimate part supplier.
Product life cycle management – To continue with the aviation example used earlier, the manufacturer has the serial numbering and related bills of material used during manufacture and all related configurations. Logistics moves the product to a distribution location or service center, with data collected by the blockchain along the way as necessary. The receipt of product is made and payment(s) is then processed. The consumer purchases from distribution, and the blockchain is updated with transfer of ownership. In the event of a service bulletin or Certificate of Airworthiness, data can be accessed from the distributed network and the appropriate consumer can be notified. Updates can also be made from service records as well, maintaining one chain throughout the life of the product.
Threats
As with any major technology disruptors, risks and threats exist. Data security is an ever-present concern, particularly for completely digital transactions. Regulations, domestic and foreign, are still being developed, and changes in compliance may cause changes in the way blockchain is currently being used. With items such as smart contracts, snippets of code are used to access the information. Will this pose risks in the future? No one yet knows.
In addition, open questions remain about which platforms will host data. Will data be stored in the cloud? Will it be accessible and reportable from ERP and business intelligence tools, or will inquiries simply be ad hoc? Major software companies are already working with customers on the answers, but the details have yet to emerge.
Blockchain is no flash in the pan. Rather, it's a disruptive technology that will change the nature of the supply chain.
Whatever those details, however, one thing is clear: Blockchain is no flash in the pan. Rather, it's a disruptive technology that will change the nature of the supply chain and how manufacturers and suppliers do business — independently and together. Many OEMs are already getting up to speed, with some making significant investments to understand how blockchain will impact them and to proactively harness its capabilities. Smart suppliers that want to grow and thrive need to do the same.
---
Discover more Digital Transformation insights
---