Five benefits of cloud-based disaster recovery
Are you prepared for an IT disaster? If you think you're immune, think again. Here's how to get started on your disaster recovery plan and key considerations to weigh when thinking about cloud-based disaster recovery solutions.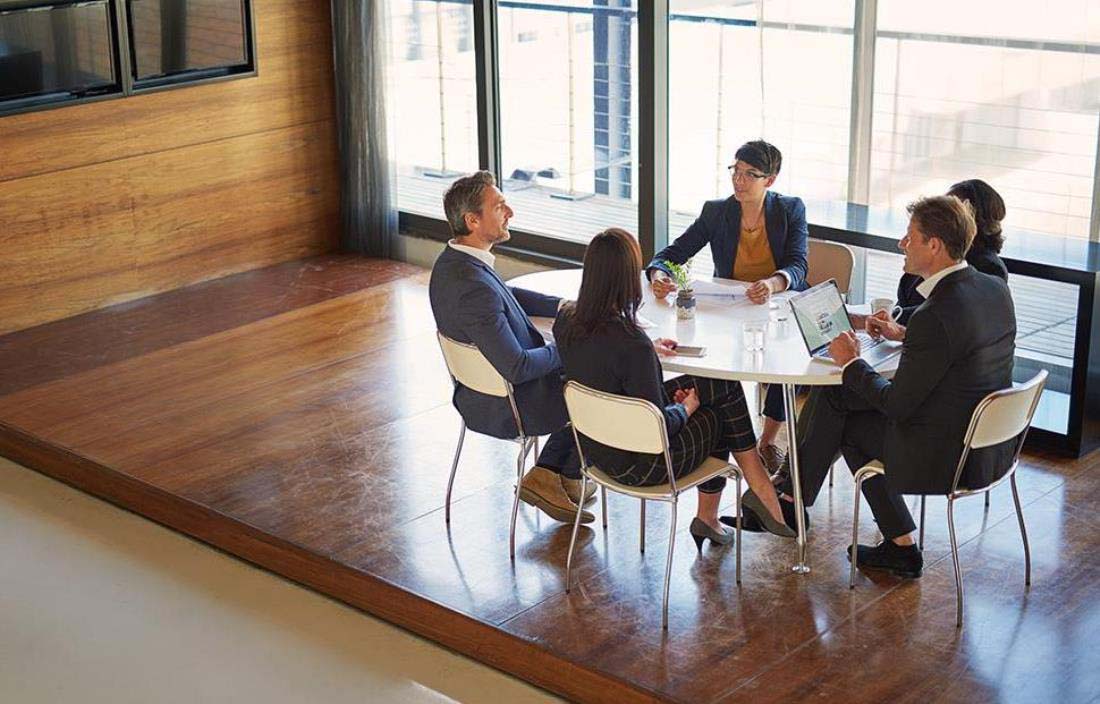 Whether caused by a malicious incident (malware/virus, ransomware), natural disaster, human error, software error, or hardware failure, the threat of an IT disaster looms large at many organizations. A complete shutdown, loss of access to critical systems and important data, a delay in response to customers and vendors — these consequences all can negatively impact the revenue, productivity, and reputation of any organization. IT is a critical component of business resiliency and continuity, and it's imperative you develop and implement IT disaster recovery plans to protect your operations from downtime and data loss.
Use a standby location to reduce recovery time and keep business running
When a disruption causes an interruption to normal business functions due to loss of computing and/or data resources, systems can be relocated to a standby location to resume operations, but that begs some critical questions:
Do you readily have access to your backup data?
How quickly can you procure and standup the necessary hardware?
How will your users access the applications and data, once restored?
Is everyone in IT on the same page when an IT disaster is declared, and the disaster recovery plan needs to be enacted?
Which systems should IT focus on first?
Gaps in any of these responses will lengthen your recovery time.
The disaster recovery plan is a component of your broader business continuity plan. It should consider not only IT disasters but also other internal or external outages. A disaster recovery plan is, quite simply, a set of coordinated processes and procedures for restoring the infrastructure, systems, and data that support key business operations. Plan creation involves understanding the criticality of your data, key applications, and systems by identifying probable and impactful threats and recovery strategies. The expectations (recovery time and acceptable data loss) for resuming key services and applications should be consistent with those of your business units.
Traditional versus cloud-based disaster recovery
Traditional IT disaster recovery efforts involve storing the backup data necessary for restoring system(s) at a location in three ways: onsite (local), manual transportation of backup data to an offsite location, and automated transport of backup data to an offsite location (backup data replication).
Although these methods of IT disaster recovery can be inexpensive, they're difficult to monitor and involve many manual processes. Often, they require extensive training as well as the immediate availability of hardware systems (servers, storage, and network) to restore data to. That said, if your organization can withstand the extended outage, and the cost and benefits of an expeditious recovery don't outweigh the impact from a system(s) outage, then your status quo may be fine. If this is the case, you may want it in writing from your management team to verify that business and IT expectations are aligned.
If, however, your organization is like most and can't sustain an extended outage, you should give cloud-based disaster recovery serious consideration. Cloud-based disaster recovery offers three key benefits: flexibility, reduced complexities, and most importantly, reduced downtime.
Identifying the impact
"Low downtime" is relative and can vary from seconds to hours or days, and solutions and architectures can be tailored to meet your risk management tolerances. To determine the impact of IT systems' downtime on the business and an acceptable downtime, you'll want to conduct a business impact analysis (BIA). The BIA process will establish your recovery point objective, which tells you how much data loss you can sustain from the last known backup; your recovery time objective, which tells how much downtime you can sustain (e.g., one hour, four hours, a day, etc.); or how soon you need your systems back up and running to restore key business functions.
Keep in mind that not all applications should be, or need to be, treated equally. The BIA will help you identify where and how to focus your efforts in the event of a disaster. The optimal plan for your organization needs to balance three factors to achieve your optimal cost-benefit point: the total cost of the incidents themselves, the degree or level of assurance desired, and the cost of the countermeasures to mitigate the risk (downtime). This information will serve you well as you weigh cloud-based solutions as part of your disaster recovery plan, or as you implement an in-house recovery strategy.
Keep in mind that not all applications should be, or need to be, treated equally.
Five considerations for cloud-based disaster recovery
Many businesses are implementing or switching to cloud-based disaster recovery. Here are five key reasons:
Flexibility and reduced downtime. Cloud-based solutions offer your organization the power to run off the cloud or restore your crucial data and systems to any location. They help you get these systems back online much quicker during an IT disaster, minimizing the manual processes of traditional recovery methods.
Reliability. Cloud-based solutions allow for frequent and non-disruptive testing of IT disaster recovery efforts. This allows organizations to test their recovery point objective and recovery time objective highly accurately, which strengthens your disaster recovery plan.
Simplification and efficiency. You can quickly deploy cloud-based disaster recovery to all locations across an organization. The architecture works well with your broader business continuity plan, allowing users remote access to necessary systems. A cloud model offers consistency and simplified management and support.
Ease of deployment. With cloud-based solutions, entities can leverage provider expertise and specialized knowledge. They can get started without significant investments in hardware, software, or a secondary site and without much training or adding head count.
Cost-effectiveness. Organizations using cloud-based disaster recovery solutions can take advantage of the common pay-as-you-grow model, aligning costs with the size and complexity of your IT disaster recovery needs. This also enables shifting costs from non-recurring (capital expense) to recurring (operational).
As organizations continue to explore and embrace the cloud as an alternate means for delivering IT services, cloud-based disaster recovery strategies are becoming more mature, and the benefits they offer are increasing. Lower price points, flexible contract terms, and scalability allow you to protect your applications and data with controlled, predictable investments while improving business resiliency. Contact us to learn how our IT disaster recovery experts can help your organization weather an IT disaster, or any other storm.
What to read next: Five key things to know about 5G.
---
Unlock your digital potential today
---