Five best practices for nonprofit board members
When you have high expectations of your nonprofit board members, how do you know they're supporting your organization in the best way possible? From flexibility to fiscal responsibility, here are five best practices your board members should adopt.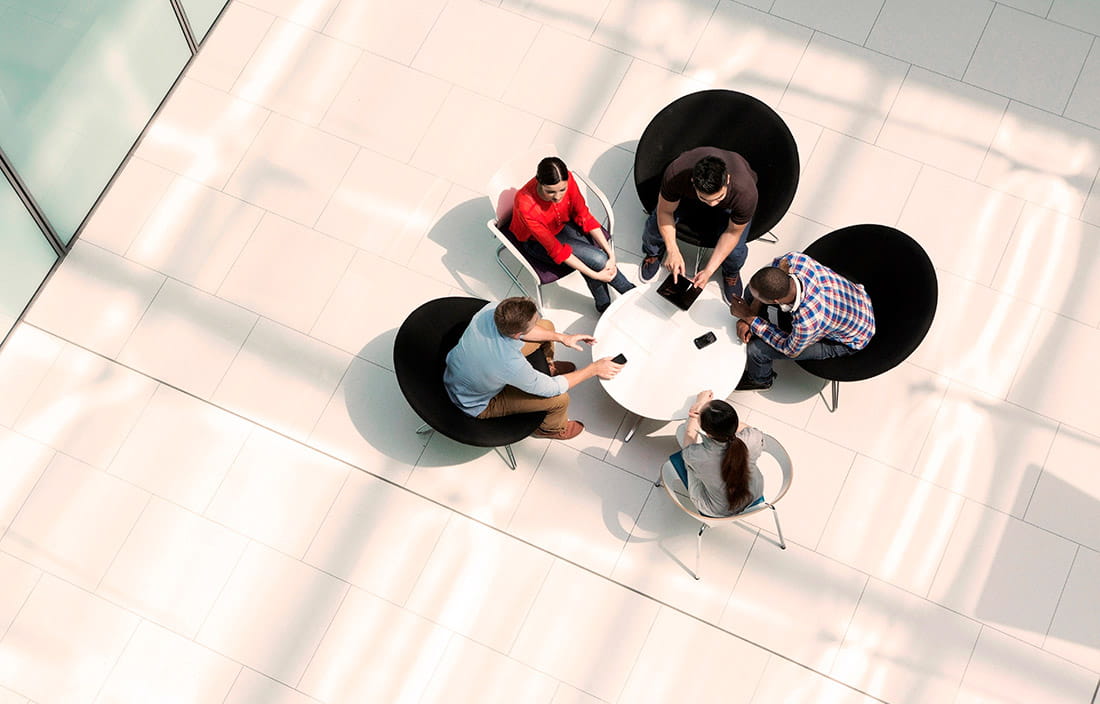 Although there are countless "best practices" within the variety of nonprofit organizations, there are recognized legal, ethical, and accounting practices that are expected of legitimate and well-run nonprofits. Specific regulations vary by location, but most state nonprofit associations encourage certain practices focused on transparency. Recognizing and adopting these policies not only benefits the individual nonprofits, but it also benefits donors, employees, and ultimately, the individuals and communities that nonprofits serve.
Best practice 1: Know your role as a board member — and understand how it changes
All organizations evolve; thus, how the board operates should also evolve. Individual board members must be willing to shift and change as their responsibilities and the needs of their organizations dictate. To ensure this, board members should be chosen carefully with an eye toward aptitude and openness for change. In addition, successful boards include a diverse presence where all members are devoted to the mission, but they may have different roles (i.e., not every person might be expected to donate at the same level or have the same depth of technical insight).
Because there should be a diverse board, there must also be a culture of mutual respect and support. Open communication is key to avoiding conflict between board members as well as the board and nonprofit staff. Preplanning is an important element of communication, and management should offer materials early like meeting agendas and organizational performance reports. For boards to be as successful as possible, individuals need time in advance of meetings to review information and prepare. This is particularly true when an organization and/or its board is undergoing a change.
Best practice 2: Fiscal knowledge and responsibility
Although there is an obvious need for fiscal responsibility and proper money management by a nonprofit organization, the board has specific responsibility in this area.
Board members must ensure adequate resources are available to support the organization's mission and support strategies to protect and preserve financial health.
This includes approving and monitoring financial policies, reviewing financial statements and reports, and approving the annual budget. Managing the various resources is not only the legal duty of board members, but it also shows accountability and dedication to the mission.
Investment decisions and debt management are also the responsibilities of board members. If board members decide to invest endowed funds, well-defined roles on goals, risk management, asset allocation, and monitoring are critical. To put it simply, board members must ask which investments are best positioned to meet the organization's objectives and how they're aligned with the evolving goals of the organization. Remember, protecting assets also protects the organization's reputation.
Debt in itself is not inherently good or bad; it's how this tool is planned and used that creates the risk or benefit. Third-party suggestions and oversight can help uncover the risks and benefits of debt, when it should be taken on, and how it should be managed.
Best practice 3: Know your risks and prepare
Risk mitigation should be a central part of an organization's strategic plan to protect its mission. Risk management includes avoiding conflicts of interest within the board and organization management, the need for an internal control system to prevent fraud, and the processes promoting reliable reporting from all departments. One of the biggest risks of any organization is the protection of information (i.e., employee, donor, and recipient data) to avoid security breaches of private or personal information. Many risks can be avoided by segregating duties; reviewing and approving authorizations; safeguarding assets; and ensuring governing documents, including policies and procedures, are being followed. Managing these risks helps strengthen the organization.
Prevention and awareness must engage everyone. It's important for board members to be a part of recognizing these possible risks, aligning work efforts across departments to stimulate prevention-centric behavior, and anticipating emerging risks.
Best practice 4: Know the bylaws and keep the records
It's necessary for all nonprofits to establish bylaws, articles of incorporation, and formal policies and procedures. They not only create guidelines for how board members and staff should act within the organization, but they also create transparency and eliminate confusion and disagreement. Although governing documents cannot address every possible situation, they should be thorough. They should also be clear and easy to read as well as flexible, if changes need to be made. The more straightforward the governing documents are, the easier it is to convince all stakeholders to know and follow them.
It's also important to maintain good board records, which can usually be achieved by keeping minutes during board and board committee meetings. A good suggestion is to develop a template for minute taking to stay consistent. These records should also be easy to understand and include an appropriate (not too much and not too little) level of detail. Good note taking is important because the IRS is known for requesting minutes to inspect how an organization is governed and if matters are thoroughly addressed.
Best practice 5: Organization and leadership evaluations
Board evaluations should cover several areas, including the performance of the organization, its leadership, and the board/board members themselves. These evaluations should cover core responsibilities/performance, perceived importance of each success, and the quality and effectiveness of the resources required to achieve goals.
When conducting a board evaluation, board members may be asked to rate their own performance, rate that of the other board members, and be rated by executive-level staff. By doing so, board evaluations should identify strengths and weaknesses and result in the greatest benefit for the organization.
So, why are best practices like these so important?
It's the legal duty of board members to know how their organizations run and what their responsibilities are.
It's a board member's responsibility to ensure adequate resources are available to support the organization's mission and strategies. And finally, it's the board member's responsibility to protect and preserve organizational and business health.