COVID-19 tax return extension and payment relief guidance
In connection with the COVID-19 pandemic, the IRS has postponed the deadlines for filing most federal tax returns and payments. Wondering what this might mean for you? Read our alert to learn more.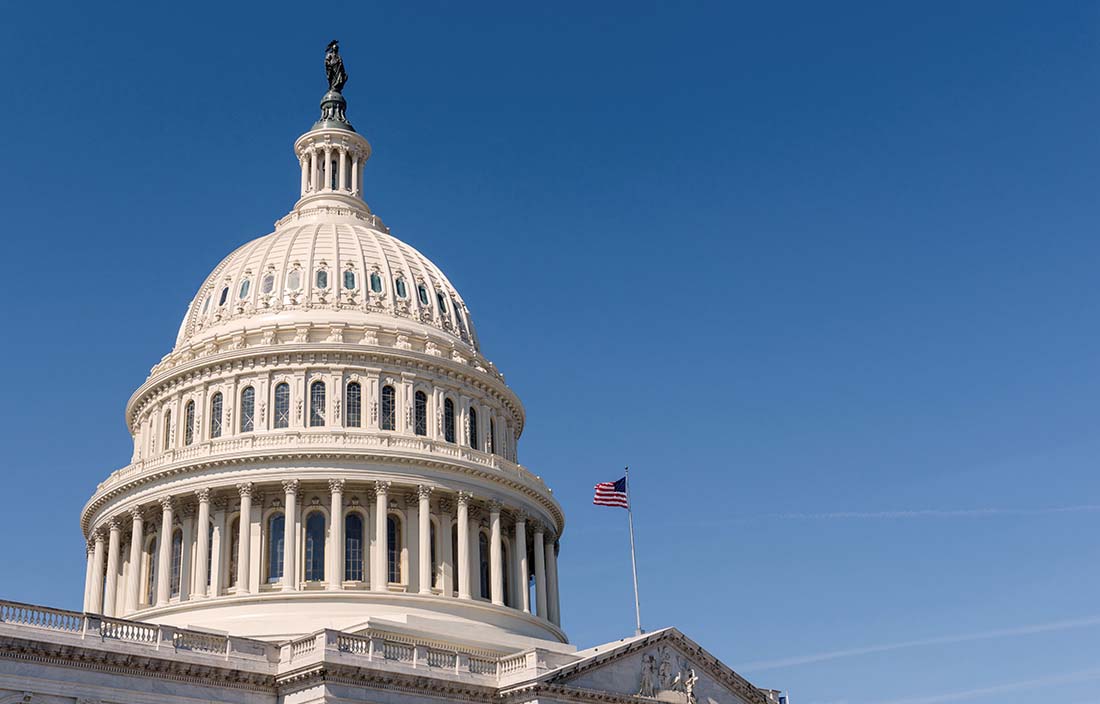 Since the beginning of the COVID-19 pandemic, the IRS has progressively extended the due dates for a variety of federal tax filings and payments to provide relief for taxpayers affected. These notices include:
The IRS has published an FAQ regarding the due dates extensions, which provides additional guidance and, as of April 14, is currently still being revised for changes made by Notices 2020-20 and Notice 2020-23. The FAQ should be considered in conjunction with the notices.
Specified tax returns and payments
The list of specified tax returns and payments covered by Notice 2020-23 are provided in the list at the end of this alert. In general, this list includes almost all core income tax filings for an individual, C corporation, S corporation, partnership, gift/generation-skipping tax, estate, trust, not-for-profit, and other tax return types.
Importantly, the filing extension also applies to all schedules, returns, and other forms that are filed as attachments to the specified tax return or are required to be filed by the due date of return. It also covers all elections that are made or required to be made on or attached to a specified tax return.
The income tax payment extension applies to all taxes required to be reported as income tax. This includes self-employment tax, net investment income tax, base erosion and anti-abuse tax, and Section 965 installment tax payments. It also applies to both the first and second quarter 2020 estimated tax payments, which are now both due on July 15. If a taxpayer already scheduled a payment to be made prior to July 15, those will not be automatically moved to July 15. However, question 14 in the FAQ document walks through the specific procedures to follow to cancel or modify payments made using IRS Direct Pay, EFTPS, EFT withdrawal through software, and credit/debit cards.
A taxpayer that needs an extension beyond July 15 is still required to file an extension by that date. However, the extended due date hasn't changed and will remain October 15 for individuals and C corporations.
Time-sensitive acts
Any time-sensitive acts listed in Reg. Section 301.7508A-1(c)(1)(iv) – (vi) or Rev. Proc. 2018-58 with a deadline between April 1 and July 15 will also be automatically postponed to July 15 under Notice 2020-23. This specifically covers 273 listed items. Some of the key items include:
Form 4466 quick refund claims for corporations that overpaid their 2019 taxes
Filing a credit or refund claim (e.g., if a 2016 tax return was filed April 15, 2017 then the standard statute of limitations would expire April 15, 2020)
Time to invest capital gains into a qualified opportunity zone fund
Time to meet like-kind exchange requirements
Form 8813 related partnership withholding for foreign partners
Form 5227 split-interest trust information
Filing a tax court petition
Bringing suit for a credit or refund claim
Certain Form 5500 series returns related to employee benefit plans (see Rev. Proc. 2018-58, Section 8.40)
Corporations that have balances due for 2019, but expect to have a net operating loss (NOL)in 2020 that will generate a refund when carried back, are permitted to file Form 1138 in order to defer the 2019 payment. This allows the future payment to be directly offset with the future NOL carryback refund. This form is ordinarily due prior to the due date of the 2019 payment with the return or extension. It's possible that this filing is also extended because the payment due date is extended. However, if a corporation intends to take advantage of this process, these rules should be reviewed closely and it should consider filing it prior to April 15 if it is able.
A time-sensitive act isn't covered if the initial due date of the act did not fall from April 1 to July 15.
International returns and payments
Almost all international filings are now included in the due date postponement of Notice 2020-23 as well. This specifically includes Forms 926, 3520, 5471, 5472, 8621, 8858, 8865, 8992, 8938, and 8813.
However, some international filings aren't included in any of the relief and aren't eligible for the deadline postponement. This includes Form 3520-A, which was due on March 15, 2020 (but the owner may be able to file a substitute Form 3520-A under the extended due dates discussed above), and FinCEN Form 114 (but general rules provides an automatic extension to October 15).
On March 30, the IRS announced that FACTA Reports filed on Form 8966 will automatically receive an automatic extension from March 31 to July 15.
State returns and payments
Many states and local authorities have followed the IRS' lead to provide filing and payment relief to taxpayers. However, many of these actions were based on the federal extensions in place prior to Notice 2020-23. These states and local authorities may have to take separate action to conform to the broader IRS extension rules now applicable. For example, if a state originally didn't postpone its second quarter estimated payment from June 15 to July 15, it may have to take separate action to follow the updated federal postponement. States will likely not uniformly follow the federal guidance so it's likely that a multistate taxpayer will have a patchwork of due dates to manage with respect to 2019 tax filings and first and second quarter estimated tax payments.
See our COVID-19: State and local tax update for a state-by-state analysis of due date and payment postponements.
Excise taxes
On March 31, Secretary Mnuchin announced a tax payment due date extension for wine, beer, distilled spirits, tobacco products, firearms, and ammunition excise taxes. Specifically, the tax payment postponement for these excise taxes applies to any tax payment or operational report with a due date falling on or after March 1 through July 1. Interest and penalties won't apply when the payments are made within 90 days of the original due date.
IRS collection and assessment activities suspended or postponed
On March 30, the IRS announced that it's suspending certain collection activities until July 15. IRS employees were advised to generally not meet with taxpayers or their representatives, issue final notices or warn of enforcement action, request new Notices of Federal Tax Lien, issue levies, schedule or take seizure action, issue summonses to the taxpayer or third parties, send letters proposing the investigation and assessment of the Trust Fund Recovery Penalty (TFRP), or pursue civil suit proceedings. In addition, the guidance also noted that the IRS had already suspended automated levy programs.
IRS collection agents are permitted to continue making taxpayer contacts, primarily through initial contacts by telephone, but are required to make such contacts with "caution and extreme sensitivity to the taxpayer's personal circumstances." In addition, IRS agents are permitted to continue to request that taxpayers provide documentation, may establish new installment agreements, and may determine that taxpayers are "currently-not-collectible."
The IRS also suspended payments due under installment agreements due between April 1 and July 15. IRS systems were modified to prevent automatic default due to missed payments during the suspension period.
Notice 2020-23 also provided IRS employees a 30-day extension to perform certain time-sensitive actions if the last date for performance is on or after April 6 and before July 15. Those actions include assessing any tax, giving or making any notice or demand for the payment of any tax, collecting the amount of any tax liability, bringing suit with respect to any tax liability, and allowing a credit or refund of any tax.
Specified tax returns and payments subject to extension by Notice 2020-23
Quarterly estimated income tax payments calculated on or submitted with:

Form 990-W, Estimated Tax on Unrelated Business Taxable Income for Tax-Exempt Organizations
Form 1040-ES, Estimated Tax for Individuals
Form 1040-ES (NR), U.S. Estimated Tax for Nonresident Alien Individuals
Form 1040-ES (PR), Estimated Federal Tax on Self Employment Income and on Household Employees (Residents of Puerto Rico)
Form 1041-ES, Estimated Income Tax for Estates and Trusts
Form 1120-W, Estimated Tax for Corporations

Individual income tax payments and return filings on:

Form 1040, U.S. Individual Income Tax Return
1040-SR, U.S. Tax Return for Seniors
1040-NR, U.S. Nonresident Alien Income Tax Return
1040-NR-EZ, U.S. Income Tax Return for Certain Nonresident Aliens With No Dependents
1040-PR, Self-Employment Tax Return - Puerto Rico
1040-SS, U.S. Self-Employment Tax Return (Including the Additional Child Tax Credit for Bona Fide Residents of Puerto Rico)

Calendar year or fiscal year corporate income tax payments and return filings on:

Form 1120, U.S. Corporation Income Tax Return
1120-C, U.S. Income Tax Return for Cooperative Associations
1120-F, U.S. Income Tax Return of a Foreign Corporation
1120-FSC, U.S. Income Tax Return of a Foreign Sales Corporation
1120-H, U.S. Income Tax Return for Homeowners Associations
1120-L, U.S. Life Insurance Company Income Tax Return
1120-ND, Return for Nuclear Decommissioning Funds and Certain Related Persons
1120-PC, U.S. Property and Casualty Insurance Company Income Tax Return
1120-POL, U.S. Income Tax Return for Certain Political Organizations
1120-REIT, U.S. Income Tax Return for Real Estate Investment Trusts
1120-RIC, U.S. Income Tax Return for Regulated Investment Companies
1120-S, U.S. Income Tax Return for an S Corporation
1120-SF, U.S. Income Tax Return for Settlement Funds (Under Section 468B)

Calendar year or fiscal year partnership return filings on:

Form 1065, U.S. Return of Partnership Income
Form 1066, U.S. Real Estate Mortgage Investment Conduit (REMIC) Income Tax Return

Estate and trust income tax payments and return filings on:

Form 1041, U.S. Income Tax Return for Estates and Trusts
1041-N, U.S. Income Tax Return for Electing Alaska Native Settlement Trusts
1041-QFT, U.S. Income Tax Return for Qualified Funeral Trusts

Estate and generation-skipping transfer tax payments and return filings on:

Form 706, U.S. Estate (and Generation-Skipping Transfer) Tax Return
Form 706-NA, U.S. Estate (and Generation-Skipping Transfer) Tax Return
Form 706-A, U.S. Additional Estate Tax Return
Form 706-QDT, U.S. Estate Tax Return for Qualified Domestic Trusts
Form 706-GS(T), Generation-Skipping Transfer Tax Return for Terminations
Form 706-GS(D), Generation-Skipping Transfer Tax Return for Distributions
Form 706-GS(D-1), Notification of Distribution from a Generation-Skipping Trust (including the due date for providing such form to a beneficiary)

Exempt organization business income tax and other payments and return filings on:

Form 990, Return of Organization Exempt From Income Tax (included in Rev. Proc. 2008-58, Sections 10.10 and 10.11)
Form 990-EZ, Short Form Return of Organization Exempt from Income Tax (included in Rev. Proc. 2008-58, Sections 10.10 and 10.11)
Form 990-T, Exempt Organization Business Income Tax Return (and proxy tax under Section 6033(e) of the Code)
Excise tax payments on investment income and return filings on Form 990-PF, Return of Private Foundation or Section 4947(a)(1) Trust Treated as Private Foundation

Estate, gift, and generation-skipping transfer tax payments and return filings on:

Form 706, U.S. Estate (and Generation-Skipping Transfer) Tax Return, filed pursuant to Revenue Procedure 2017-34
Form 8971, Information Regarding Beneficiaries Acquiring Property from a Decedent and any supplemental Form 8971, including all requirements contained in Section 6035(a) of the Code
Form 709, U.S. Gift (and Generation-Skipping Transfer) Tax Return that are due on the date an estate is required to file Form 706 or Form 706-NA
Estate tax payments of principal or interest due as a result of an election made under Sections 6166, 6161, or 6163 and annual recertification requirements under Section 6166 of the Internal Revenue Code

Excise tax payments and return filings on Form 4720, Return of Certain Excise Taxes under Chapters 41 and 42 of the Internal Revenue Code