Restarting your ERP after an unprecedented shutdown
Resuming your manufacturing operations during the COVID-19 crisis and resetting your ERP system can be challenging. Ask your leadership team and plant managers these questions to assess your plans, systems, and data and ensure a smooth, profitable restart.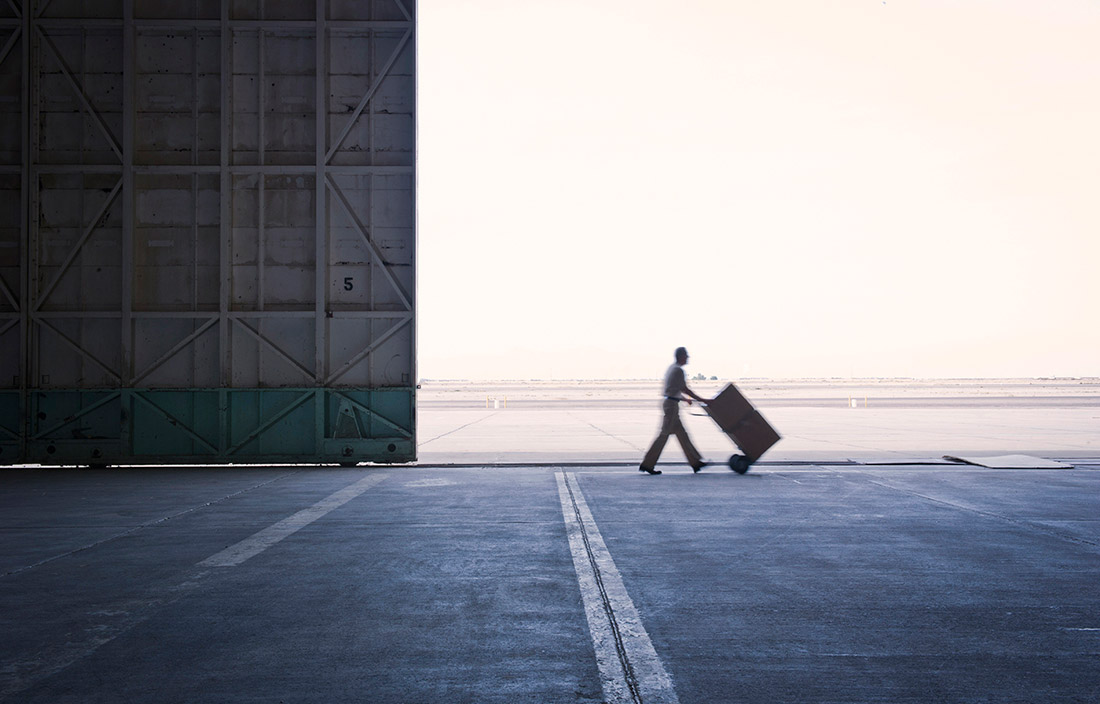 The COVID-19 pandemic has disrupted the manufacturing industry across the world, including organizations that leverage and rely on enterprise resource planning (ERP) systems. Fragmented supply chains have become significantly harder to manage. Demand in many industries has fallen. Manufacturers have found themselves hobbled as they try to sustain current operations or shut down entirely for an undetermined period of time.
Restarting your organization will be challenging, as will resetting your ERP system or manufacturing execution system (MES). As you begin to assess your systems and data to determine your next steps, consider these areas.
Order fulfillment
Order fulfillment (which engages sales/engineering development/shipping departments) drives manufacturing organizations. The volume of existing and new products drives the growth of sales. In return, the right mix of products produced and the efficiency with which they're produced drive profit. During a slowdown or shutdown, order fulfillment data will have become incorrect and must be reset.
Let's start with demand. For a successful restart, ask:
Do you have access to new or updated industry sales forecasts that you can use to model demand beyond direct customer orders and customer EDI forecasts?
Since your customers' demand data in the system is likely inaccurate, have you verified that open releases accurately represent the actual status?
Is your finished goods inventory accurate?
Have you confirmed your customer order due dates with the customer to ensure they're still valid? If applicable, has this been done on a RAN number, Manifest Number, and other Release ID Number basis, depending on the customer?
Have you confirmed the status of partially loaded shippers/trucks?
Are your freight carriers operating and available to service your shipments?
Do you still have enough returnable containers to properly package your shipments?
Have you confirmed and validated the EDI CUMS?
Are your printers working, and do you have the proper supplies such as labels to support shipments?
Production control
Now that you know what you need to build, it's important for Production Control (scheduling/purchasing/materials, or what we like to refer to as, the brain of the manufacturing organization) to ensure you have the right material, scheduled at the right time, to produce the products you need to ship to meet demand.
Scheduling
Consider bringing in your maintenance group early for a jumpstart on fixing equipment that doesn't cycle correctly when restarted. In addition, ask:
Is your raw material inventory still accurate?
Is your WIP inventory still accurate?
Have you adjusted your job due dates to align with current customer demand?
Do you have enough properly trained associates available to operate necessary equipment?
Is the equipment ready to run? Often after a factory shutdown, equipment needs maintenance before restarting. Consider running each machine through several cycles to ensure it's ready to go.
Procurement
Are there any deliveries that still need to be received? Are your supplier releases updated and aligned with the validated production schedule?
Is purchased material in transit on schedule? (Are there any customs or carrier issues, for example?)
Are your suppliers up and running and able to fulfill your releases?
Have you considered creating an area to queue a significant amount of inbound material that was in the supply chain but not delivered?
Will receiving and quality staff be available to process deliveries when they arrive? Consider bringing receiving in early, with additional staff to catch up pending receipts.
Do you need to revisit your payment terms with suppliers?
The answers to the questions above and your ability to move schedules and purchase orders around as needed to meet demand will all aid in putting a plan together for a smart, efficient, profitable restart.
Human resources
Your human resources team plays an important support role in the organization, ensuring you have the right resources, procedures, and rules in place to satisfy the business' needs. During the restart, HR needs to work closely with executives, managers, production control, and plant floor supervision to ensure the right people are in place for a successful startup.
For a successful restart, ask:
Have you evaluated the upcoming production schedule and validated staffing requirements against available associate counts?
Is there a need to engage additional temporary resources?
Are you experiencing enough turnover that reestablishing your security model and segregation of duties will be challenging?
Do you have unprocessed hours data that need to be reviewed and approved?
Are there any temporary pay rules for employees that worked during or after shutdown that would have payroll implications?
Is there any immediate training that must be provided to ready the workforce from a safety, compliance, or equipment perspective?
Accounting
Your accounting function safeguards the manufacturing organization's assets. It ensures cash is available to pay suppliers, accounts receivable is collected timely, and that the business is running efficiently for profitability and growth.
For a successful restart, ask:
Do you have several periods that aren't yet closed?
Do you have unreconciled costing transactions and are uncertain why?
Do you have any memorized invoices that need to be cleaned up?
Do you have material that wasn't received prior to the shutdown?
Have you established a process for backdating those AP invoices?
Are all transactions in the system caught up?
Do you have new materials or assemblies that need product cost created?
Do you need to replan budgets? Many of your assumptions about expected revenue and expenses may have changed, and your budget may need to be adjusted accordingly. Work center overhead rates are often dependent on total number of expected hours, and the unexpected shutdown likely has impacted the hours available to run the operations.
Are inventory balances correctly stated considering transactions disrupted by the shutdown?
Can inventory levels be reduced on some items by ordering less, which will lower cash outflows?
Can more effort be placed on collection of accounts receivable to collect cash faster?
Can discounted terms be offered on open invoices to collect accounts receivable earlier?
Can extended terms be offered by suppliers to reduce cash outflow?
Can obsolete material be scrapped to recover scrap revenue quickly?
In conclusion
The answers to the questions above will guide your preparations as you restart operations and your ERP or MES system. But restarting your organization can pose challenges and determining the steps to take can be difficult after an unprecedented lapse. Manufacturers must assess their systems and data across their operation, from their order fulfillment and production control functions to human resources and accounting.
Asking the right questions is critical to identifying next steps and to a smart, efficient restart — and to future profitability and growth. Our ERP manufacturing experts offer guidance as you resume operations. Ask your leadership team and plant managers these questions to get your manufacturing plant off to a successful restart.