Beyond fast food: Students with autism find careers through the Exceptional Academy
John Ferella, graduate of the Exceptional Academy, was recently hired for a full-time position in our cybersecurity practice. Where the Exceptional Academy provides skills training, it takes the buy-in of local businesses to offer these students meaningful careers.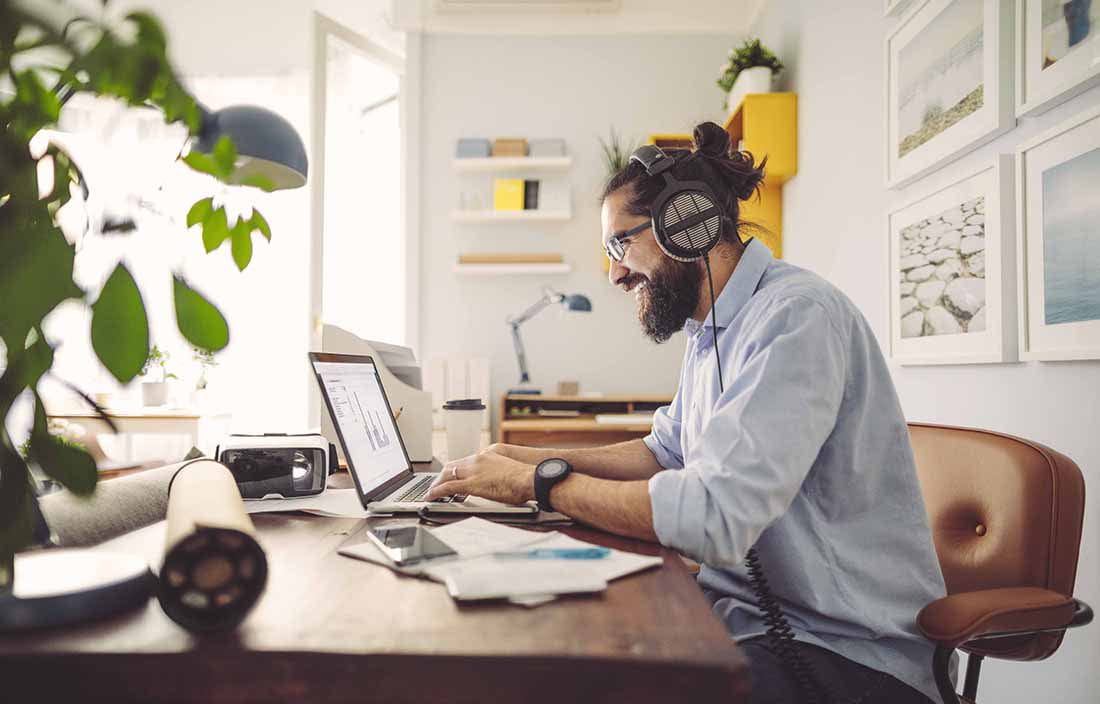 A couple of years ago, John Ferella worked in fast food, living paycheck to paycheck. After three shifts at a pizza franchise, they told him he wasn't the right fit. Then there was another fast food chain, where he worked as a janitor. He could put in the time and sweat, but his heart wasn't in it. John knew he was meant for something more. But what? This is the challenge that many neurodivergent adults face: low-skilled positions, repetitive tasks, and a lack of financial security.
Fortunately, for John, his story will have a different ending. In April 2021, he accepted a full-time offer as a cybersecurity consultant with Plante Moran, one of the largest accounting, consulting, and wealth management firms in the nation. John was able to find greater career opportunities through the Exceptional Academy (EA), a local, one-year program that offers Cisco certification and cybersecurity and network training for adults with autism and related challenges. The EA was formed more than three years ago by the Northville-based nonprofit, the Living and Learning Enrichment Center, in conjunction with Michigan Rehabilitation Services and the Michigan Career and Technical Institute under the guidance of Patrick Romzek, retired Cisco executive and program architect.
When John gave up on the fast food industry, he started working through the ticket-to-work program offered by Social Security. He felt he had a few options, but he wasn't certain how it would turn out.
"I considered going to a community college for a cybersecurity degree, although I wasn't sure how I would afford it, how long it would take, or how soon I might get hired. I was talking to my counselor about these questions, when he introduced me to the idea of the Exceptional Academy, and I'm so glad he did," said John.
According to David Franco, director of the Exceptional Academy, the end goal is to prepare students for careers following completion of the program — and he sees what John has accomplished as a true success. Because of the potential these adults have, he wants more community organizations to help support them.
"At the Living and Learning Enrichment Center, we provide a variety of skills development programs to teens and adults with autism and related challenges," David said. "The EA is just one of more than 25 programs we offer that help teach and improve social skills, vocational skills, and independent living skills. We don't abandon the students once they complete the certification process; we work with them until they're in a job."
It's at this juncture when the support of local businesses is critical. Plante Moran has been working with the EA since its inception to offer internships and more.
Chief Information Officer Paul Blowers is proud of how the firm is shaping the program and, more importantly, helping to provide career opportunities and creative supports to the students.
"We've worked with staff in the IT practice and in our HR group to find creative and intentional ways to support the EA students who have internships with us," says Paul. "We have dedicated one-on-one mentorships, our 'Tech talks,' and workshops that help them with what they need to know after receiving their certifications, such as resume writing and reviews and mock interviews."
A key element of Plante Moran's partnership with the EA is in the development and creation of Exceptional Academy's Tech Advisory Board. CIO Paul Blowers, Retired Partner Doug Wiescinski are working with David Franco to generate awareness about the board in the community. Their goals are to have a voice in guiding the program based on the market, increase the visibility of the Exceptional Academy and the Living and Learning Enrichment Center, impress upon other companies the benefits of hiring those with disabilities, and ensure local students obtain jobs in the metro Detroit area.
And Paul knows the value of a new talent pool for businesses.
"These students have unique talents to give to a future company," Paul said. "When you think about the staff shortage in cybersecurity, this represents an amazing opportunity to tap into a new talent base that every organization needs right now. New graduates receive a job, and companies receive skilled professionals. It's a great partnership."
And David Franco believes this group of talented workers might be the most loyal they'll ever find.
"All these adults want is someone to give them an opportunity and, given that, they'll stay with you and work hard. Oftentimes, they'll work harder than your neurotypical employee."
In addition to John, another graduate of his cohort went on to be hired full time by Comerica and another student by RJ Telecommunications. John wants other interested students to know you can't underestimate the power of this program.
"The difference this has made in my life is massive. With money saved in my bank account and a job I feel connected to, I finally feel confident in my future. I'm no longer doing entry-level, customer-facing work. It's hard to even compare that with what I do now. I want to pay it back and, hopefully one day, help support my mom."
Paul wants to remind others that the goal for the students isn't that they necessarily find a career with Plante Moran. The experience is about broader possibilities and meeting the needs of an underrepresented segment of the population.
"Our focus is on the community," Paul said. "We believe Plante Moran can make a more significant impact if we prepare these candidates for the bigger job market, so that we can increase their chance of professional success. Plus, our support of the Exceptional Academy continues to deepen our commitment to inclusion and diversity initiatives. We're working hard to make strides toward parity when it comes to race and gender and sexual orientation. This is one more way that we can show people that we genuinely care."