The Provider Relief Fund's reporting portal is open, and HRSA issued updated guidance. Here's what you need to know.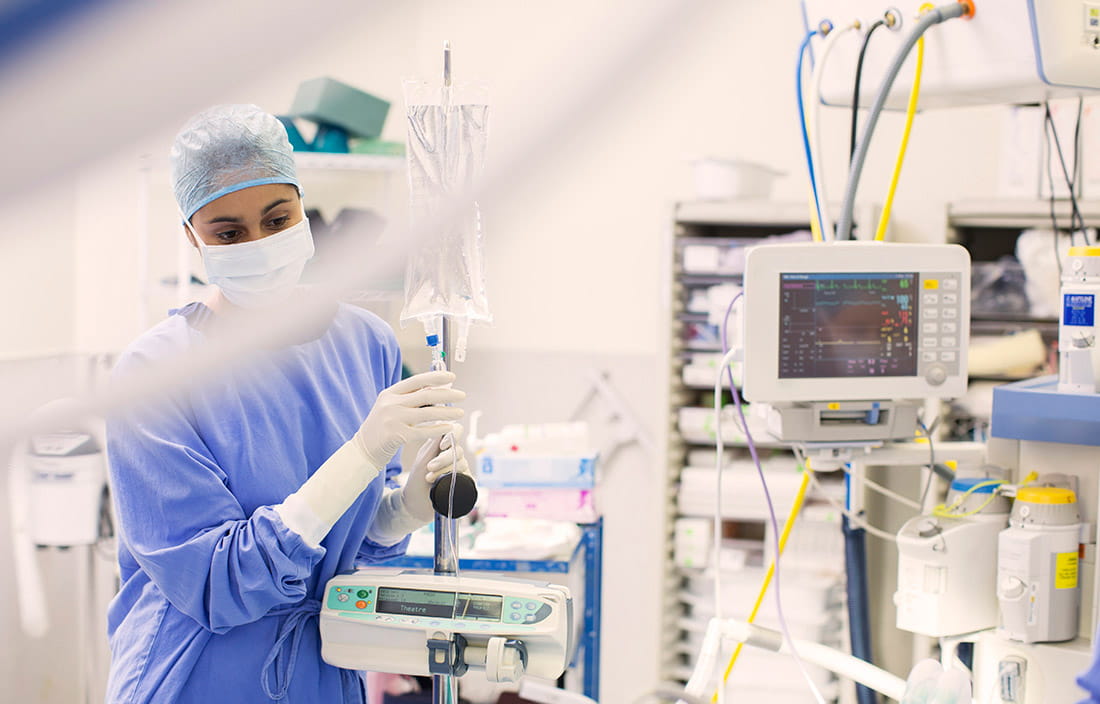 On July 1, 2021, the Health Resources and Services Administration (HRSA), an agency of the U.S. Department of Health and Human Services (HHS), opened the Provider Relief Fund (PRF) online reporting portal. The online reporting portal had previously been available for registration only since its initial unveiling on Jan. 15, 2021. In addition to the opening of the reporting portal, HRSA released updated guidance within both the
CARES Act Provider Relief Fund FAQs
as well as the
Provider Relief Fund Reporting Portal FAQs
. We'll take a look at a couple key items outlined in the updated guidance.
Flexibility introduced in the lost revenue calculation
The CARES Act Provider Relief Fund FAQs (as of July 1, 2021) grants greater flexibility to providers in the calculation of lost revenue. The FAQs clarify that lost revenue is calculated on a quarter-by-quarter basis. The three options for calculating lost revenue still remain:
Option i: The difference between actual patient care revenue
Option ii: The difference between budgeted (prior to March 27, 2020) and actual patient care revenue
Option iii: Calculated by any reasonable method of estimating revenue

However, the CARES Act Provider Relief Fund FAQs clarify that for Option i and Option ii, lost revenue is calculated for each quarter during the period of availability, as a standalone calculation, with 2019 quarters serving as the baseline. For each calendar year of reporting, the applicable quarters where lost revenue is demonstrated are totaled to determine an annual lost revenue amount. There's no offset of quarters during the period of availability where the reporting entity didn't experience lost revenue.
The CARES Act Provider Relief Fund FAQs (as of July 1, 2021) grants greater flexibility to providers in the calculation of lost revenue.
In addition to the favorable change in calculating lost revenue on a quarter-by-quarter basis, HRSA further clarifies the reporting entity may carry forward excess lost revenue in a period applied against payments received in subsequent periods so long as the lost revenue is not duplicated. As such, payments received may not be applied to the same lost revenues that PRF payments received in prior periods already reimbursed.
Portal reporting timing
HRSA defined the reporting time periods in its June 11, 2021 notice of reporting requirements. Reporting time periods were established depending on the receipt date of PRF payments. These reporting deadlines, as illustrated in the table below, apply to all recipients who received one or more payments in excess of $10,000, in the aggregate, during a payment received period.

Although there were no changes to the payment received period, deadline to use funds, or reporting time periods, the FAQs expand upon these requirements and clarify few important items:
Extensions will not be granted for reporting time periods.
Recipients cannot report eligible expenses and lost revenues early, despite when the PRF payments are spent. Recipients must report during the reporting time period that corresponds to the payment received period.
If multiple payments are received across multiple time periods, recipients must report in each reporting time period which corresponds to a payment received period in which they received one or more payments exceeding $10,000 in aggregate.
Now that it's time to report, we want to provide a few reminders:
As you prepare to report information into the portal, it's important to understand sources of funding received to combat COVID-19 or that may cover expenses or losses that are consistent with PRF. By attesting to the terms and conditions, the organization certifies that it wouldn't use PRF payments to reimburse expenses or losses that were reimbursed by other sources. In addition, the portal submission appears to require minimal documentation to support inputs. However, maintaining documentation supporting your rationale for portal inputs is critical in the event your organization is selected for audit. HRSA reserves the right to audit PRF recipients now or in the future, and is authorized to collect any PRF payment amounts that haven't been supported by documented expenses or revenue losses attributable to COVID-19 or not used in a manner consistent with program requirements or applicable law.

While this article represents key updates issued by HRSA on July 1, 2021, we encourage you to read the available notices, general distribution FAQs, portal FAQs, and other relevant guidance in their entirety to understand specific implications to your organization. The guidance has evolved, which means what you initially understood as an allowable use may have a different meaning today. We've included links to the guidance documents. Additionally, HRSA will host a provider webcast on Thursday, July 8, 2021, at 3:00 pm EDT to introduce the PRF reporting portal. Here's a link to register. Before you submit period one activity, it's important that a thorough review is completed to verify compliance with the terms and conditions.
Preparing for your initial reporting will take time and effort, so begin sooner rather than later; HRSA will not grant extensions for reporting. You don't have to go at it alone — we're here to help.
HRSA PRF Resources/Links
PRF Resources and Key Links:
PRF Reporting Portal Resources: