Dormant company policy in China: Conditions and compliance update
COVID-19-related challenges over the last three years have caused more companies to go dormant which allows a company to temporarily suspend operations rather than permanently close their doors. The Chinese government is now accepting applications for dormant status.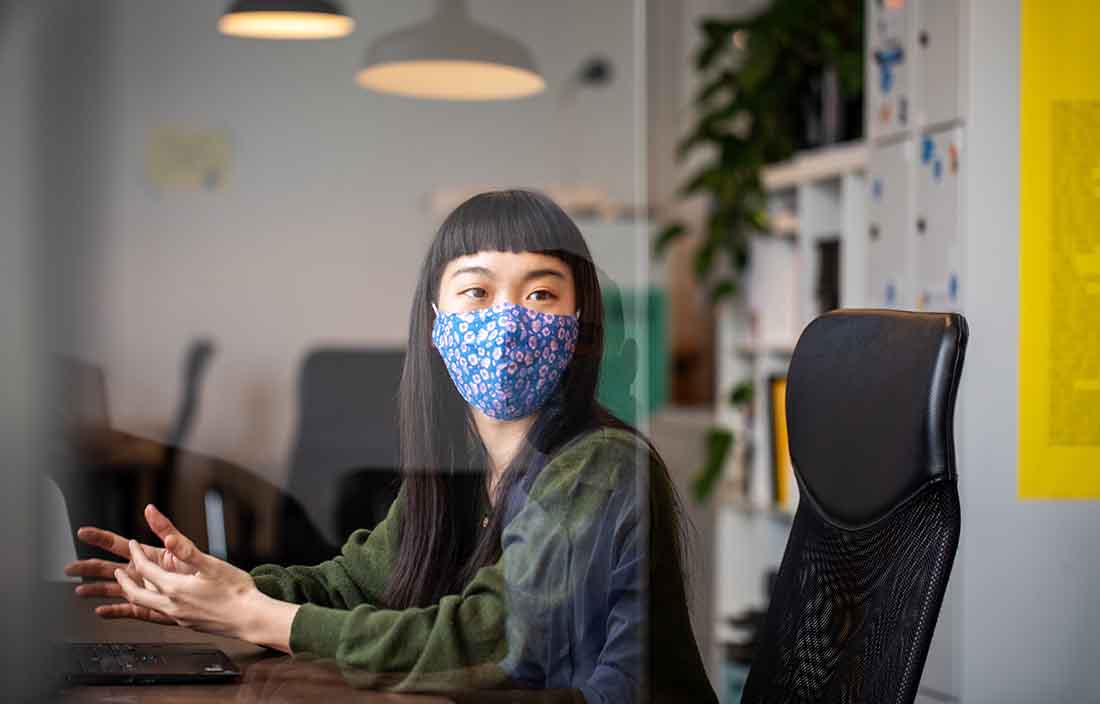 In March 2021, China started to pilot the dormant business policy in some areas in Shenzhen for companies that need to suspend operation temporarily. One year later, in March 2022, the government officially expanded the implementation of the dormant policy nationwide.
Dormant status application
According to this new policy, if a company wants to suspend business temporarily due to operational difficulties caused by the COVID-19 pandemic, natural disasters, or other special situations, the company can apply for dormant status at the local Market Supervision Administration. Upon filing, a company can retain the dormant status for up to three years, depending on registration location, and return to normal operation when ready. A company can apply for dormancy repeatedly, and there's no limitation on the number of applications.
In practice, there aren't many restrictions for dormant application, but there are certain prerequisites on the applicant's compliant and legal status.
Compliance requirements for dormant status
Although dormant companies can retain business existence at a lower cost, they'll still need to follow business and tax compliance rules as required by relevant authorities. However, the compliance workload is relatively lower than usual without any business activities.
Here's a comparison between normal businesses and dormant businesses: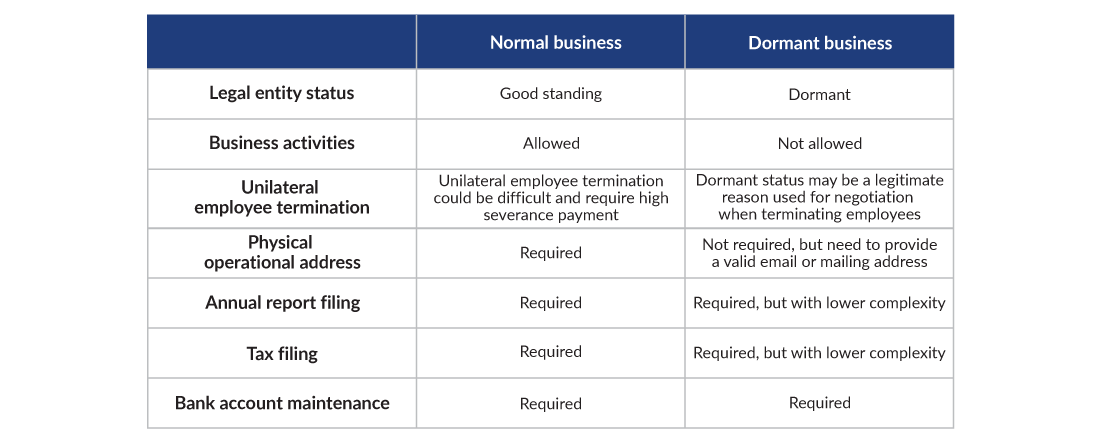 Dormant status benefits
Previously, if a company had operation difficulties and suspended business operations for over six months, the local market supervision authority would monitor the company closely and even revoke its business license. Most companies would choose to shut down business operations due to compliance requirements.
The dormant policy allows the companies to legally suspend business for a certain period of time as an interim solution rather than to directly and permanently shut down the business.
The dormant policy provides companies the opportunity to save time and money in the following ways:
The application process is relatively fast and easy — it takes less than 20 days to complete.
Ongoing costs like compliance cost, labor, rent, and office expenses can be significantly reduced.
The cost of dormancy application is much lower than the cost of winding down and reopening the business. Currently, China's dormant policy is still in its early stages. Companies planning to suspend business need to monitor regulatory and policy updates from the local governmental authorities.
If you have questions, please contact our China office experts at alex.he@plantemoran.com and brian.wang@plantemoran.com.