What's a fiduciary, and why is it important to your financial plan?
"Financial advisor" is a broad term, and not all are duty-bound to be objective in their recommendations. We break down what it means to be a fiduciary financial advisor to help you clarify who you're working with.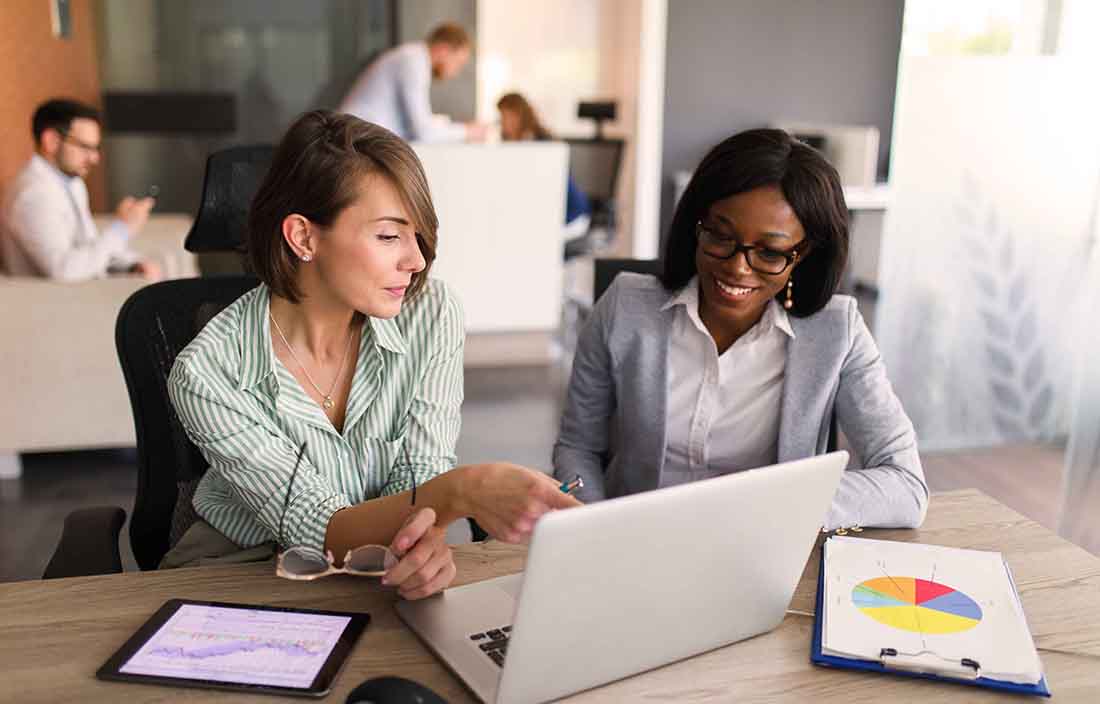 If you've been researching financial advisors, you've likely come across the term "fiduciary." In case you've wondered what it means, in simple terms: the fiduciary standard is the responsibility of financial advisors to act in the best interest of their client — you. And while that might seem obvious on the surface — because transparency and the disclosure of conflicts of interest are what you as the client would expect if you're paying for advice — the reality can be complicated.
Further complicating matters is the fact that several other standards for the financial industry also exist. How the fiduciary, and other, standards apply (or don't) can have important impacts on the client-advisor relationship — impacts you should be well aware of when selecting a financial advisor.
Defining "financial advisor"
"Financial advisor" is a broad term. It can include several types of financial service providers: registered investment advisors(or RIAs), registered representatives (such as stock brokers), financial consultants, or bankers at traditional financial institutions such as banks and credit unions.
The Securities and Exchange Commission (SEC), the regulating body for the investment advisory industry, dictates that RIAs are, by law, required to act solely in the best interest of their clients as fiduciaries. The fiduciary standard also dictates that the RIA must adopt a code of ethics, disclose conflicts of interest, and spell out to the client how they're compensated, among other requirements.
Other types of financial advisors don't have to adhere to the same standards.
Making sense of multiple standards: Fiduciary vs. suitability vs. SEC's Regulation Best Interest
While not all types of investment consultants and advisors are held to the fiduciary standard, other standards exist, and some financial professionals adhere to those. For instance, many professionals who sell investment products and securities are required to register with the Financial Industry Regulatory Authority (FINRA), which upholds what's known as the "suitability standard."
The suitability standard
The suitability standard requires the financial professional to act in ways that are suitable to clients' needs. Suitability can be open to broad interpretation.
Imagine going to a car dealership and telling the salesperson you need a new car. Then imagine the salesperson suggests you test drive the dealership's highest priced model. Sure, the expensive vehicle can get you from point A to point B (suitable), but is it necessarily the best choice for you from a cost and practicality standpoint?
Essentially, the suitability standard means that financial professionals are obligated to believe that the decisions they make truly benefit their clients, but it doesn't go so far as to say those decisions must be solely in the clients' best interest. See the difference? Often, this standard also holds only on a transaction-by-transaction basis — in other words, without consideration of a larger holistic plan.
Regulation Best Interest
A relatively new regulation was introduced by the SEC in 2020 in an effort to narrow down suitable investment recommendations. The Regulation Best Interest (Reg BI) standard is a "best interest" standard of conduct for broker-dealers and associated individuals, such as stock brokers. The standard applies when these individuals make a recommendation to a retail customer (like you) for any securities transaction or investment strategy that involves securities. This includes recommendations for brokerage accounts and individual retirement accounts (IRAs).
As part of the Reg BI rulemaking package, the SEC also adopted new rules and forms to require broker-dealers and investment advisors to provide a brief relationship summary (known as Form CRS) to retail investors. In addition, the regulation requires brokers to stop referring to themselves as "advisors" if they aren't working under the fiduciary standard.
So which standard applies?
The best way to find out what standards a potential financial advisor adheres to is to ask them outright. Ask them: Do you act as a fiduciary for all of your clients? Advisors who adhere to the fiduciary standard will disclose this information in an effort to remain transparent. If a prospective advisor is unable to answer this question for you, or won't give a straightforward answer, review their Form CRS (Client Relationship Summary form).
The best way to find out what standards a potential financial advisor adheres to is to ask them outright.
Another way to tell if a potential financial advisor is a fiduciary is to ask them about their certifications. Some professional credentials obligate the holder to serve as your fiduciary, even in cases where the service being offered isn't otherwise considered a fiduciary service by their firm.
Three common designations that require this are: Certified Financial Planner (CFP®), Accredited Investment Fiduciary (AIF®), and Chartered Financial Consultant (ChFC®). To put it another way, if you work with a financial advisor who has one of these designations, they're obligated to uphold the fiduciary standard.
Why work with a fiduciary?
Working with a fiduciary financial advisor can help you ensure you're working with a professional who's duty-bound to be objective in their recommendations. The recommendations must be in your, best interest, and they can't be incentivized by commissions or third-party compensation.
Working with a fiduciary financial advisor can help you ensure you're working with a professional who's duty-bound to be objective in their recommendations.
An independent and objective advisor can also fairly evaluate all your options, whether or not the advisor brought the recommendation to you, or you heard about an investment or planning opportunity from your own reading or research.
So, is a fiduciary advisor right for you?
That answer depends on your own personal goals and objectives. If you like to self-manage your investments and just need help with one-off planning items, such as purchasing a life insurance policy, placing trades, or simple asset management, you may not require a fiduciary financial advisor.
However, if you're looking for an advisor to help you with holistic financial planning — investments, retirement strategy, cash flow planning, tax planning, insurance planning, etc. — and you want to make sure their advice and recommendations are in your best interest and only your best interest, then a fiduciary financial advisor is right for you.