Nearshoring to Mexico: Key considerations for manufacturers
Interest in nearshoring to Mexico and foreign direct investment is surging. Is your business considering shifting production closer to North American markets? We share key considerations.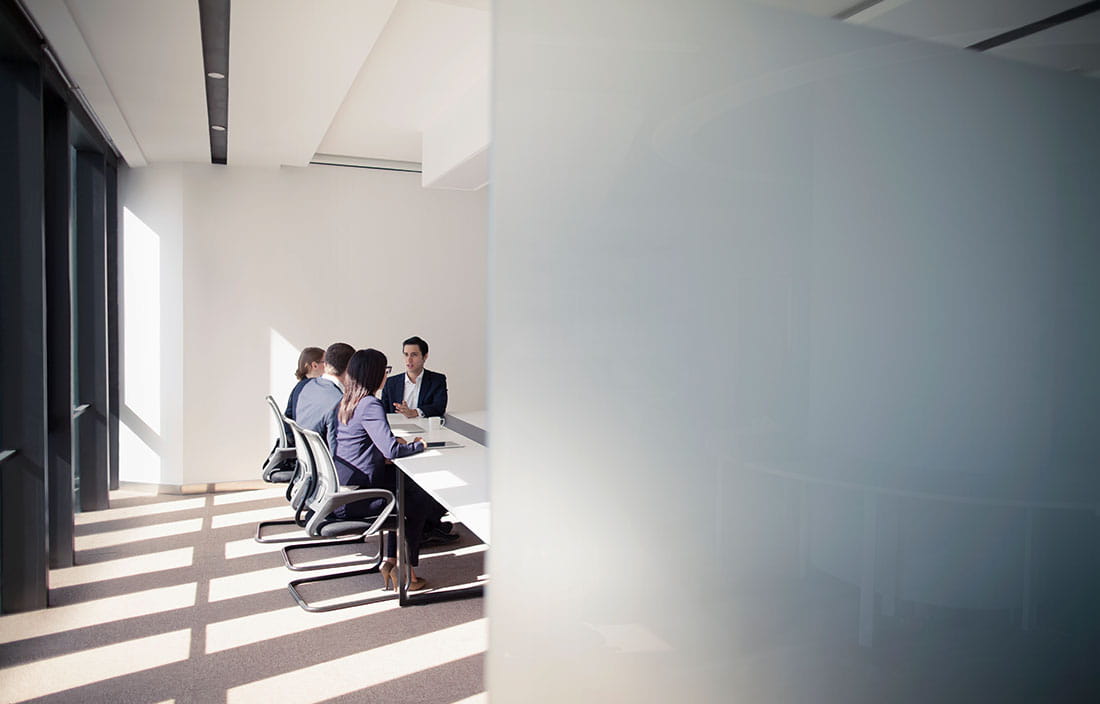 Bringing production closer to where goods will be consumed gives manufacturers significant advantages in terms of risk mitigation, and interest in nearshoring to Mexico is surging. The global trend has been fueled by several factors, including U.S.-China trade friction and the imposition in 2018 of U.S. tariffs on Chinese imports. Worldwide supply chain disruptions due to the COVID-19 pandemic, as well as the Ukraine-Russia conflict, have also played a role.
At the same time, the United States-Mexico-Canada Agreement (USMCA) entry into force in 2020 provided greater certainty for manufacturers. Provisions in the Inflation Reduction Act of 2022, particularly around electric vehicles and batteries, also have prompted companies to revisit their global supply chains.
Many U.S.-based businesses that shifted production offshore in the past 10 to 15 years are now moving operations closer to home, and many more are considering a move. Additionally, numerous Asia-based companies, especially Chinese firms experiencing the U.S.-imposed tariffs, are also moving production to Mexico as a strategy to avoid the tariffs and better serve their North American customers.
But as with any strategic business decision, leaders need to weigh many factors when deciding whether nearshoring is the right move. Let's start with the benefits.
Benefits of nearshoring to Mexico
Mexico is drawing heavy interest among foreign-invested companies for the myriad benefits it offers manufacturers.
Geographic positioning
With access to both the Atlantic and Pacific oceans, Mexico is uniquely positioned, geographically, not only to serve the Americas but also to source from and export to Europe, the Middle East, and Asia.
Trade agreements
Mexico has the largest number of trade agreements (more than 45) of any country, which benefits companies producing there.
Labor rates and availability
Labor rates in Mexico are highly competitive and currently lower than what we're seeing in China. Mexico's workforce is young (median age is 29), skilled, and — unlike the trend in many other countries — growing.
Improved business climate
Recent reforms and initiatives have significantly improved the ease of doing business. Additionally, English is widely spoken. Time zones align with those of the United States, and proximity reduces travel time. Intellectual property protections are also similar to those in the United States.
Realities of nearshoring to Mexico
Whether you're considering moving production to Mexico for the first time or you're already operating in-country, consider these factors and best practices:
1. Labor costs and retention
The influx of businesses nearshoring to Mexico will make it harder to identify and retain talent. A strong company culture that demonstrates care for employees and their families and offers opportunities for growth is a critical driver of successful recruitment and retention. You'll also want to ensure wages and benefits are competitive. Continually benchmark against other employers in your city and region to ensure yours are.
2. Real estate, site selection, and security
For businesses not yet operating in Mexico, keep in mind — it's a large country. Site selection is critical, and your project's specific criteria should drive the process. Variables like logistics, labor cost and availability, safety, and security will lead you to different areas. Remember that as demand for buildable land and facilities increases, prices and lease rates will follow. Be sure to consider the impacts on your budget and timing.
For businesses already operating in Mexico, prepare for an influx of new arrivals seeking land and production facilities. Is your current lease agreement approaching its expiration? Consider proactively initiating a dialogue with your landlord about your needs and their plans.
3. Utilities and infrastructure
Utilities like electricity, natural gas, and water; and infrastructure like roads, ports, and railroads should all be evaluated. Ensure the area you're considering for relocation or expansion has adequate and reliable utilities and infrastructure — not only for your business's current needs but also to meet future growth plans.
4. Exchange rate
Currently, the Mexican peso is strong against the U.S. dollar. The bills you'll pay, such as payroll and utilities, are required to be paid in pesos and have risen substantially since the beginning of 2023. Keep abreast of trends in exchange rates and the value of the peso and be sure you consider foreign exchange rate strategies.
Common mistakes when moving production to Mexico
Internet research and online guides only go so far, particularly regarding details specific to your business — details that can make or break your ability to operate. We've been helping businesses relocate to Mexico and helping companies already producing there to expand and succeed for more than 25 years. In that time, we've seen some common but preventable missteps.
Lack of an overall plan
Businesses weighing expansion into or within Mexico need to take a holistic view and consider their entire project. It's not quite as simple as hiring a lawyer to create an entity. Entity type, appropriate ownership structure, required permits and licensing — these all need to be carefully thought through if you want to conduct business as planned. Beyond operations, your project roadmap should include strategy, site selection, investment structuring, tax planning, and operational startup.
Overlooking necessary steps and over-abundant optimism around timelines
Understanding the steps required to, for example, open bank accounts or obtain customs licenses or other permits is crucial to operating in Mexico. Often companies aren't aware of required interim steps like securing a customs permit, for example. In order to apply, you'll need to show a signed lease agreement. In order to have a signed lease agreement, you'll need to have a Mexican legal entity. Partnering with a trusted advisor can prevent costly mistakes and delays.
Impact and opportunities of nearshoring to Mexico
New foreign direct investment in Mexico from nearshoring generates opportunities both for newly arriving businesses and those that already have a Mexican presence. Often, foreign-invested companies focus their attention on running operations and serving the customers they initially came for. This is important, certainly, but it's equally important to be aware of new opportunities. We have several clients that moved into Mexico three, four, five years ago to serve a particular industry or client and have since expanded into new service lines and markets.
Get involved in professional associations and networking organizations. Build relationships with new suppliers and partners. Above all, position your business to contribute to and take advantage of Mexico's diverse and growing industrial ecosystem.
The time is now
Many companies have found success in relocating production to Mexico. While it allows businesses to optimize their operations and reduce risk, be sure to have plan in place to avoid the missteps others have made. The nearshoring phenomenon is underway, and the time to put your own strategy in place is now.