Should investors be considering private direct lending for their portfolio?
Direct lending is one area of private credit that's grown considerably and, as an asset class, is likely here to stay. Here's what investors should know about direct lending.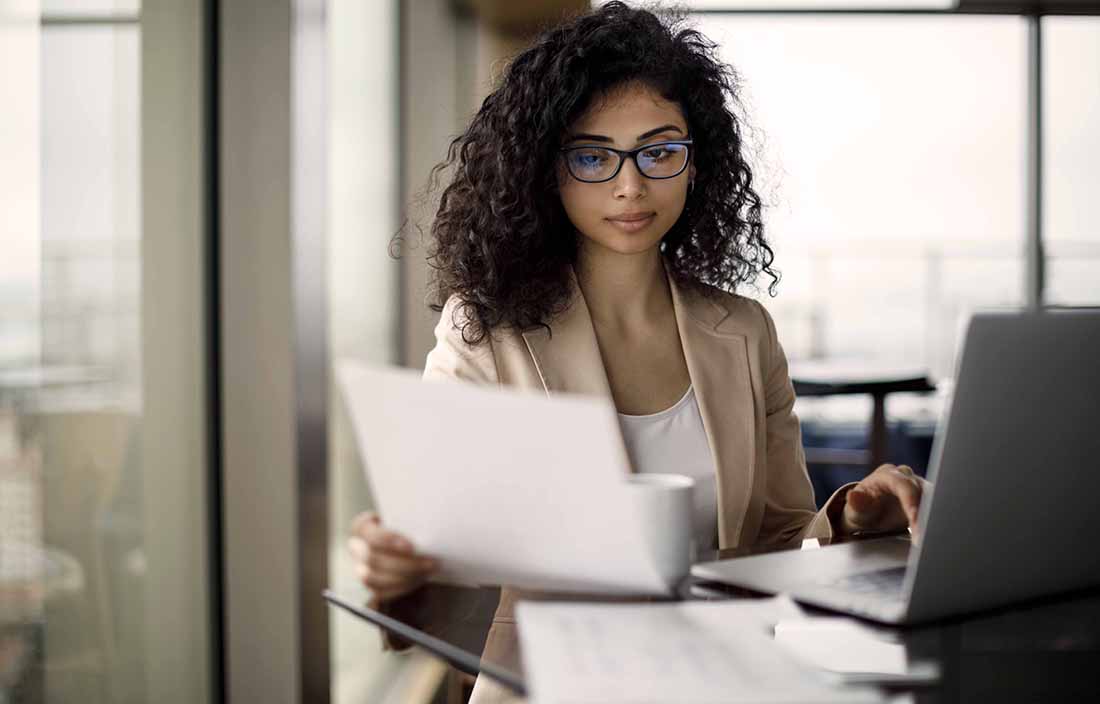 What is private credit?
Private credit, a term used to describe investments in nonpublic, nonbank transactions, has expanded notably over the past decade. Since the Global Financial Crisis in 2008, stricter lending requirements have caused traditional lenders such as banks to reduce financing to private companies. As a result, asset managers, or private lenders, have stepped in to fill the void. Asset managers are able to provide investors an array of private credit solutions and vehicles, spanning the risk spectrum. Direct lending is one area of private credit that has grown considerably and may offer a compelling opportunity for investors seeking to diversify risk and enhance income.
What is direct lending?
Direct lending strategies provide loans to U.S. corporations that are generally too small to access traditional public credit markets, thus forcing them to obtain financing through private channels. These "middle-market" companies, use the proceeds to finance leveraged buyouts (LBOs), mergers & acquisitions (M&A), growth investments, and recapitalizations. Loans are commonly senior in a company's capital structure and secured by collateral, which can reduce the loan's risk of default and improve recovery value in the event of default. In addition, loans are issued with floating rate coupons, so yields increase or decrease on a periodic basis with changes in a benchmark rate, which lowers a direct lending strategy's interest rate risk. Lastly, direct loans are considered illiquid and aren't easily tradeable, thus are typically held to maturity by the lender unless the loan is refinanced prior to maturity.
Why invest in direct lending?
Income: Performance for direct lending has been solid relative to other fixed income alternatives, driven in large part by higher yields. Long-term annualized performance has averaged between 8–10% as measured by the Cliffwater Direct Lending Index. Since the beginning of 2022, the yield of the Cliffwater Direct Lending Index has reset higher along with rising interest rates, and today is above 11%. Investors without immediate liquidity needs can earn a higher yield through an illiquidity premium, which exists in private markets.
Portfolio diversification: Direct lending has exhibited low correlations to other asset classes over time, particularly public markets. The company-specific nature of direct lending deals, risk factors unique to private markets, as well as the consistency of income, have served to produce differentiated returns versus public assets. Moreover, exposure to floating rate debt can diversify fixed income portfolios with the more traditional fixed rate coupon found in high-quality areas of the bond market such as corporate and municipal bonds.
Direct lending has exhibited low correlations to other asset classes over time, particularly public markets.
Structural tailwinds: Fundraising has been robust over the past decade. This is the result of growing demand from small- to midsized companies, the growth of private equity, and as mentioned, the reduction of bank financing to middle-market companies. While issuance will ebb and flow during the business cycle as expected, direct lending has become an established asset class and offers a diverse set of investment opportunities for investors.
Protections against default: A key risk for investors to be aware of is that defaults can and do occur within direct lending strategies. However, direct loans generally have attributes that mitigate default risk and improve recovery rates, including their senior secured status and covenant protections, which may lower credit risk and give lenders recourse if a company violates the terms of a loan. These characteristics contribute to the defensive nature of direct lending relative to other private credit strategies, such as distressed debt investing.
What are the considerations for investing in direct lending?
Market environment: Because direct loans are floating rate instruments, the recent rise in interest rates has driven up the underlying cost of capital for borrowers. These additional costs could strain cash flows and may cause defaults to rise. Additionally, uncertainty around the economic outlook and potential for a slowdown in growth may weigh on revenues and create a headwind for small- to midsized companies. While the additional yield buffer and use of active management alleviate some of these risks, investors should be aware of the possibility for heightened volatility and have a long-term investment horizon to realize the benefits.
Credit risk: While seniority and security help to mitigate credit risk, direct loans should be considered noninvestment grade. Since loans are made to smaller companies with potentially less certain revenues, defaults do occur, which reduces performance. However, investing with active managers who have a clear track record of success can help lower default risk.
Liquidity risk: Given the illiquid nature of the asset class, investment vehicles that own direct loans typically have fund-level redemption restrictions. While terms differ between investment managers and vehicle types, it's common for funds to only allow quarterly redemptions at most, with the possibility that redemptions are pro-rated depending on overall fund-level flows. As such, investors should generally have a long-term time horizon and be able to tolerate illiquidity, especially in stressful market periods.
Taxation: Returns generated by direct lending strategies are mostly derived from income, which is taxed at an investor's ordinary income rate. As such, the asset class is considered relatively tax-inefficient, and sheltering an investment within a tax-deferred account is preferable when possible.
Should an investor consider allocating to private direct lending?
It appears direct lending as an asset class is likely here to stay, and it may provide a compelling opportunity for investors looking to gain exposure to a growing segment of private credit. An allocation to a direct lending strategy may enhance performance through higher income and offer further diversification, but investors should be aware of the credit and liquidity risks associated with direct loans. Investors that understand these risks and have an appropriate investment horizon are likely in a position to realize the potential benefits over a long-term period.