A win-win solution: The benefits of employer-sponsored health clinics
As middle market employers seek to reduce healthcare costs and increase staff benefits, many are doing both by offering on-site or near-site primary care clinics. Here's how a clinic can support your journey to value-based care.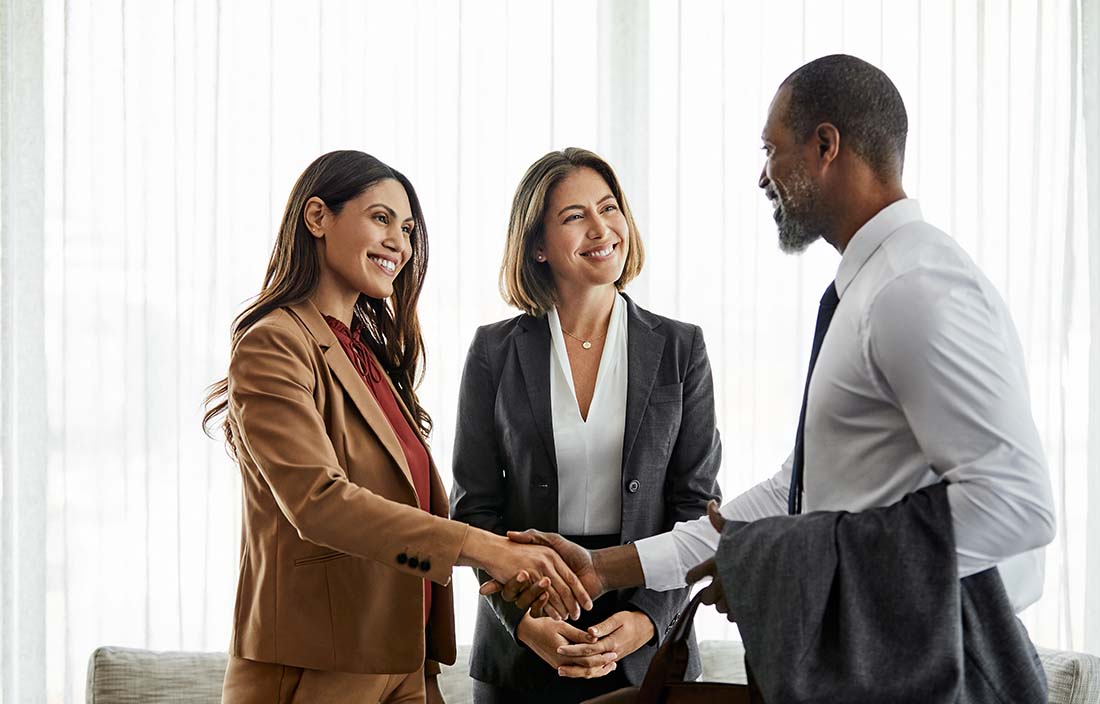 Employer-sponsored health clinics have been used for years by large organizations to manage worksite injuries, perform occupational health screening, and care for employees who feel ill during the work day. Located at or near the work site, the clinics offer a convenient way to save time and money on routine medical matters.
Today on-site clinics continue to be popular with larger private and municipal employers, and many are expanding their offerings to include a full range of primary care and wellness services for employees and their families.
Due to the high cost of building a facility, on-site clinics have historically been restricted to larger employers with a critical mass of a thousand or more employees located in a single location. Today, however, specialized primary care service providers have stepped in to provide solutions to the middle market sector, offering near-site clinics that are shared among a handful of like-minded employers looking to purchase care directly for their employees. In this scenario, a clinic operator stands up a clinic, establishes standard operating procedures and best practices, and provides the clinical and operations staff and systems.
There's a lot of potential upside to this model. By purchasing a share of a near-site clinic, employers avoid the financial burden of building a clinic while solving many of the problems associated with the current primary care landscape such as long waiting lines, short visits, and the inability of providers and patients to establish a deep enough relationship to uncover and treat the root cause of many medical conditions.
Benefits of on-site and near-site clinics for employees
From an employee and family perspective, on-site clinics can be an amazing experience. The providers are often more attentive and happier to be working outside of the traditional "production/widget model" where they see a patient every eight minutes. A happier clinical team creates a better and less stressful environment for patients. But there are other important benefits as well.
Cost: For employees and their family members the cost of primary care visits, associated lab work, and medications can be significant. Employer-sponsored clinics are usually structured so many of these expenses are available at no cost or at a very low cost to the employee.
Convenience: Employees who grew up with a conveniently accessible school nurse or healthcare center at college are already familiar with the ease of scheduling appointments — often on the same day — not to mention shorter wait times and longer, more thorough visits with the health team. Employer-sponsored clinics offer all this, with some feeling like a concierge service.
Improved care: Longer conversations with the practitioners provide an opportunity to talk about the universe of what might be happening in a patient's life, and this can uncover unmet needs in other areas such as the behavioral health space or opportunities for wellness offerings. A more meaningful relationship with a primary care provider usually translates into higher compliance and better management of chronic conditions.
Ease of finding a provider: For young people just out of college or employees whose primary care physician retires or moves away, the employer-sponsored clinic is a welcome option. For those who already have a relationship with an outside physician, the clinic can be a convenient complement to and solution for lab work, medications, and timing conflicts when a primary care doctor cannot accommodate a same-day/next-day appointment.
Benefits of on-site or near-site clinics for employers
Many employers operate on-site or near-site clinics to provide their employees and their family members with a valuable benefit that promotes health and helps reduce stress in their lives. The potential benefits for the employer are a reduction in the cost of providing health benefits, improved well-being for employees and their families, improved health outcomes through greater access to care and chronic disease management, and, in some cases, lower staff turnover. Implementation of a clinic can lead to:
Long-term cost savings: On-site or near-site clinics make it easier for employees to seek regular checkups from their provider leading to earlier detection of chronic disease and avoiding some of the downside cost from not-received or delayed care. It can also lead to improved compliance with treatment plans, averting problems that could require urgent care, emergency room visits, or possibly a more complicated type of care.
Reduced cost of health plans: In many cases primary care clinics decrease employer health plan expense, as employees and their families can leverage lower-cost, more available care. This helps plan members avoid urgent care and, when appropriate, emergency room visits. Employers can design their health plan in a manner that encourages and incentivizes use of the clinic and can leverage plan designs such as high deductible health plans because there's a meaningful, accessible, low-cost way for employees and their families to access primary care.
Cheaper labs and pharmaceuticals: Thanks to more efficient purchasing and the reduced expense of filing insurance company claims, lab work and medications dispensed through the clinic are usually less expensive than they would be through the health plan.
Gains in well-being and productivity: Employees and their families who establish care with the clinic providers generally have increased well-being through increased primary care engagement. The convenience of the clinic also means an increase in efficiency; employees avoid lost productivity from having to take time away from work to go the doctor or spending hours in the emergency room for something that could have been quickly addressed at the clinic.
Best practices for a successful on-site or near-site clinic
Setting up a successful on-site or near-site clinic is a major undertaking, but the benefits can be substantial when done well. Pay particular attention to the following success factors:
Location: Never has the saying "location, location, location" been more apt. A major driver of success is optimally locating the clinic for convenient access by your employees and their families.
Communication: Change is never easy, but the chance of success is greatly increased when the purpose of the clinic is clearly explained and properly communicated to employees. Pitch it as a benefit in their medical plan that's provided at no or low cost. Focus on the convenience, low wait times (same and next-day appointments) and other benefits.
Patience: Navigate employee skepticism by encouraging and incentivizing people to come and use the clinic. Let them experience the setting and the provider team. Once a handful of employees report back with a great experience, word of mouth usually takes care of the rest.
Use a benefits consultant that specializes in the middle market: Hire a benefit consultant that can create a broad strategy, screen providers and available offerings, make recommendations, help craft communications, and provide advice during negotiations and implementation. On-site and near-site clinic options go hand-in-hand with the health plan, so it's important to have a consultant that understands the entire landscape and universe of solutions that surround the health clinic.
The bottom line
On-site and near-site clinics are an emerging trend as mid-market employers try to differentiate themselves in the competition for talent. They can be a key differentiator in your benefit plan, and a meaningful way to support your employees and their families while supporting financial outcomes for the business — a true win-win situation.