Four strategies to make self-insurance accessible to the middle market
Self-insurance has long been a solution used by the biggest employers to manage healthcare costs. But with recent marketplace changes, it's now more accessible to the middle market — and smaller employers stand to gain. Here's what's new.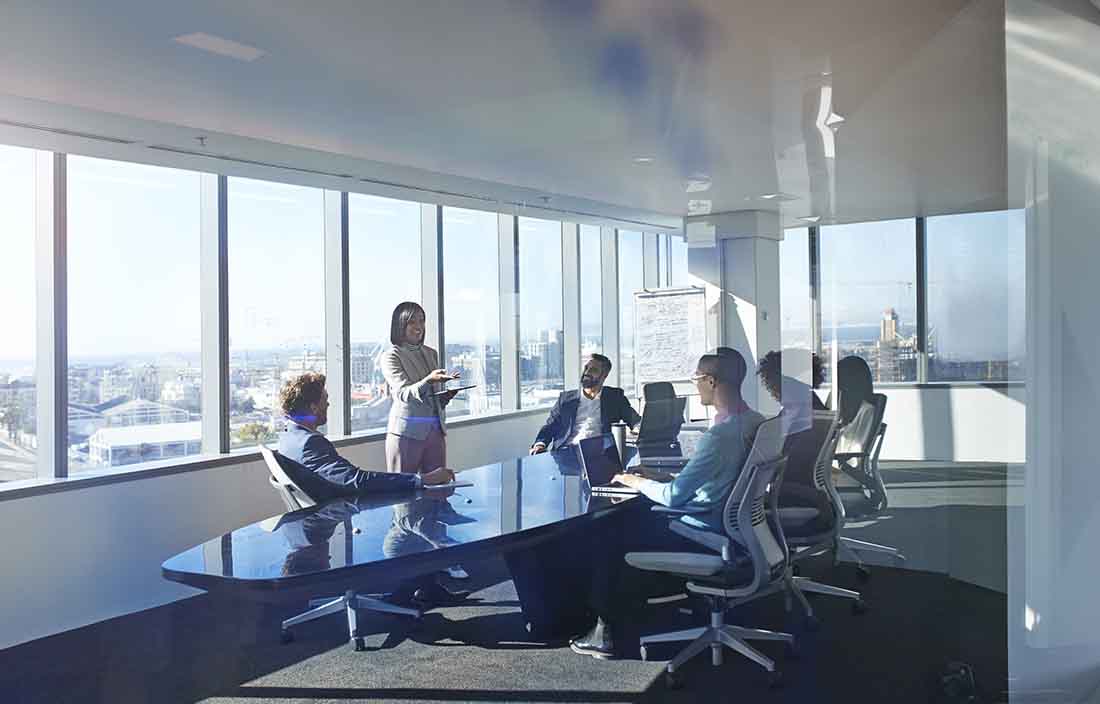 Large employers have learned how to use the purchasing power that comes with a high number of employees to manage healthcare costs more effectively. But middle-market employers often lose out on these opportunities to lower healthcare costs because their workforce is too small to distribute risk. With demand high for new solutions, there's a growing marketplace of options for any employer with at least fifty covered employees to take advantage of strategies that, until recently, have only been available to large enterprises with hundreds of employees on staff. These strategies are all accessible through self-insurance — and, for many employers, the benefits of switching to self-insurance largely outweigh the hassle.
By adopting a self-insurance model, today's middle market employers have access to enterprise-level benefit solutions that can help meet challenges like managing medical and pharmacy benefits, contracting directly with providers, and patient advocacy. In this article, we explain how you can take advantage of these new opportunities to lower healthcare costs, reduce administrative burden, and improve how you deliver healthcare to your employees. The first step — for any middle market employer — is to self-insure your medical and pharmacy plan.
The first step — for any middle market employer — is to self-insure your medical and pharmacy plan.
Finance self-insurance with a group captive provider
Self-insurance grants access to a variety of enterprise-level solutions, but the cost for funding the plan itself can be prohibitive — especially for smaller employers. Most in the middle market are unable to independently self-insure because they don't have enough employees to bear the costs in-house, and any financing that could manage those costs is too risky. The key to overcoming this barrier is purchasing an effective stop-loss policy that will offload the risks of catastrophic illnesses whose treatments exceed a specified limit. Once the risks of the highest cost illnesses are covered by a more traditional insurance arrangement, you can create a targeted benefit structure that manages basic healthcare costs more effectively.
Stop-loss policies can be made even more affordable when purchased through a group captive insurance company. Providers like Pareto Health bring multiple smaller employers together to stand up insurance companies that deliver stop-loss protection to the employers that own them. Group captive insurance companies offer their owners the opportunity to share risk and increase collective purchasing power — in some cases, going so far as to purchase enterprise-level solutions that can be made available to the participating employers.
Manage the pharmacy benefit
Employers who shift from a full insurance policy through a traditional provider to a self-insurance plan are often surprised by the wide variety of options available when it comes to management and oversight of the pharmacy benefit. In a fully insured model, the pharmacy benefit is typically baked into the package and the plan sponsor has no choice. Companies that self-insure can adopt the pharmacy arrangements preferred by a third-party administrator, but this option may not deliver the best value. In many cases, the standard offerings to middle market employers come with the same type of problems that employers sought to avoid by self-insuring; costs can't be managed as effectively and any revenue streams generated by the plan's use flow back to the administrator, not the sponsor.
Middle-market employers have several options to more effectively manage the pharmacy benefit, such as:
Engaging a transparent pharmacy benefit manager (PBM) whose only revenue is derived from fees that are disclosed to the plan sponsor. PBMs like Southern Scripts, SmithRx, and Drexi operate using this model.
Accessing PBM contracts that have been negotiated through a larger group like a national association, a group captive insurance company, or a local purchasing cooperative.
Relying on a vendor like RxBenefits to monitor the relationship with the PBM. These providers oversee the PBM's performance on key provisions of the agreement. Their services can range from making sure that discounts and rebate guarantees are honored to more complex reviews that determine if formulary updates are being made in a timely manner. Given the high frequency of changes in the pharmaceutical marketplace, an oversight vendor can also provide helpful insights on terms in the contract that may need to be renegotiated to stay current with the latest developments.
Middle-market employers have several options to more effectively manage the pharmacy benefit.
As an employer, if your insured population uses more expensive specialty medications, you may benefit from working with a PBM that focuses on this end of the market. Providers like EHIM have developed an expertise in leveraging different sources to help manage the costs of expensive medications.
Contract directly with providers
Employers that self-insure can also contract directly with hospital systems and other provider groups, offering streamlined reimbursements and reduced red tape in exchange for lower costs. Historically, the role of insurance companies in managing relationships with healthcare providers has added significant costs and bureaucracy to the process. But employers who self-insure can negotiate lower reimbursement rates to providers that benefit from faster payments and improved turnaround on receivables. These direct-to-employer strategies also allow providers to bundle all aspects of a treatment into one single payment, rather than separating out things such as facility costs, surgeon's fees, anesthesiology, and the like.
In many cases, the providers that offer the best treatments will have lower costs. Many medical providers that are highly effective and efficient in delivering services can afford to charge less because they have a more favorable financial result from each treatment. Fewer complications lead to fewer readmissions, lower insurance premiums, and other cost advantages. The reduced costs can allow plan sponsors to steer employees toward the contracted providers by offering incentives like lower deductibles and copayments. Businesses like KISx, Access HealthNet, and ZERO have developed processes that can help middle-market employers connect directly with healthcare providers in their area.
Use patient advocates to support employee participation
Regardless of the health plan, today's healthcare system is a challenge for anyone to navigate. The complexity of the system has made the role of the patient advocate a lynchpin in the successful deployment and utilization of health benefits. Patient advocates help employees understand the nuances of the health plan and ensure that they fully utilize the benefits provided by the employer. At the high end, advocates even proactively reach out to employees and let them know when there are opportunities to use benefits more effectively, such as switching to an in-network provider.
In the middle market, this role is typically best supported by a third-party provider. Groups like Quantum Health, Alithias, Accolade, and Grand Rounds provide a breadth and depth of support that most HR departments can't match.
The market continues to change
The demand for healthcare cost management in the middle market has driven significant growth in the offerings available to employers in recent years, and it's likely to continue pushing frequent innovation in the months ahead. If you want to learn more about creating and deploying enterprise-type insurance solutions, please contact a Plante Moran advisor.