Achieve your goals. Make the mark. That's our pledge to you. Our client satisfaction scores keep us on track and make sure we're providing a best-in-class client experience. We continue to eclipse top companies such as Amazon, Apple, and Costco.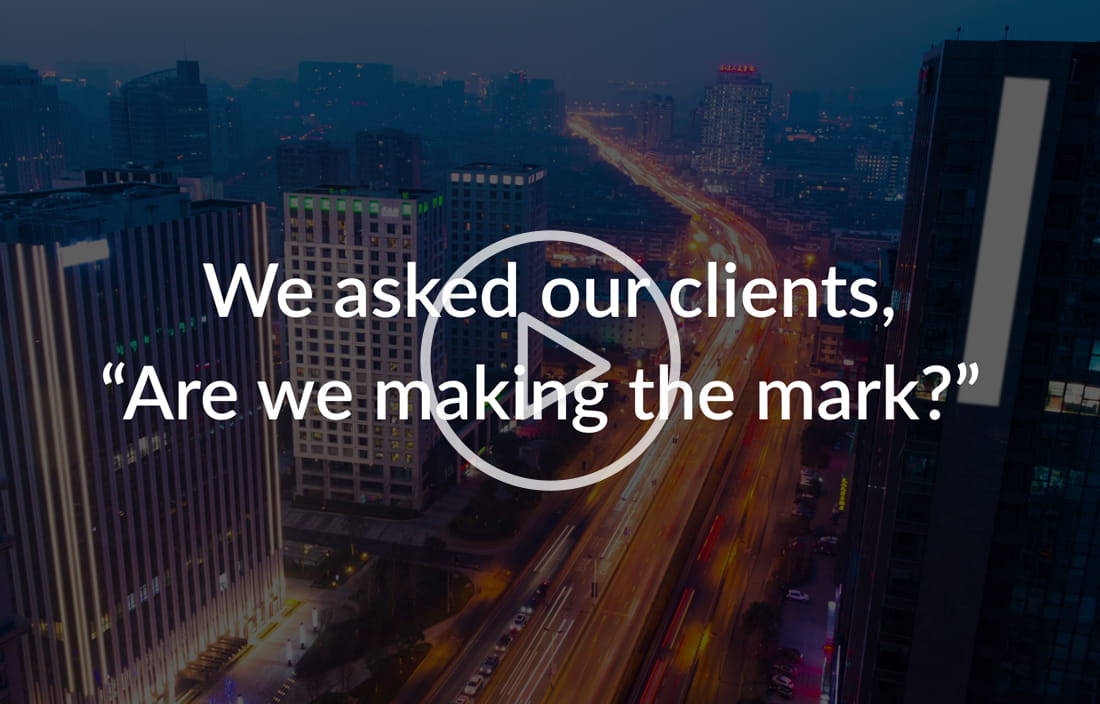 We asked our clients, "Are we making the mark?" Their answer? Yes.
We're committed to providing a best-in-class client experience. Part of that is asking for feedback. Since we conduct client surveys multiple times every year, our clients tell us how we're doing, and we modify accordingly:
93% of clients say we're better than the competition.
96% would recommend us to others.
We attribute these results to the relationships we build and an unwavering dedication to:
Seamless service. We take the time to uncover the nuances of your organization. With this deep understanding of your business, we anticipate your needs, identify the right people to handle them, and fulfill them without missing a beat.
Personal touch. We're known for more than just technical excellence. We go beyond a professional transaction to provide a personal experience where you're confident we're looking out for you.
Future-focused expertise. We're always thinking about your future. Our experts are heavily involved in their industries at a local and national level; staying up to date on the latest regulations, market trends, and more to help you plan for the future.
Another way we continue to learn — and grow — from our clients is our blog, "Learn from Leaders." Our clients stories are inspiring, not only for how we can better lead the firm, but also better serve our clients.
Achieve your goals. Make the mark. That's our pledge to you. We'll help you meet the objectives you've set for your success — no matter your business' size, complexity, geographic location, or aspirations.