Women in Leadership: Intentionality spurs progress
In most firms, women and men aren't seeing parity at higher levels. How is Plante Moran combating this trend? Through deliberate action.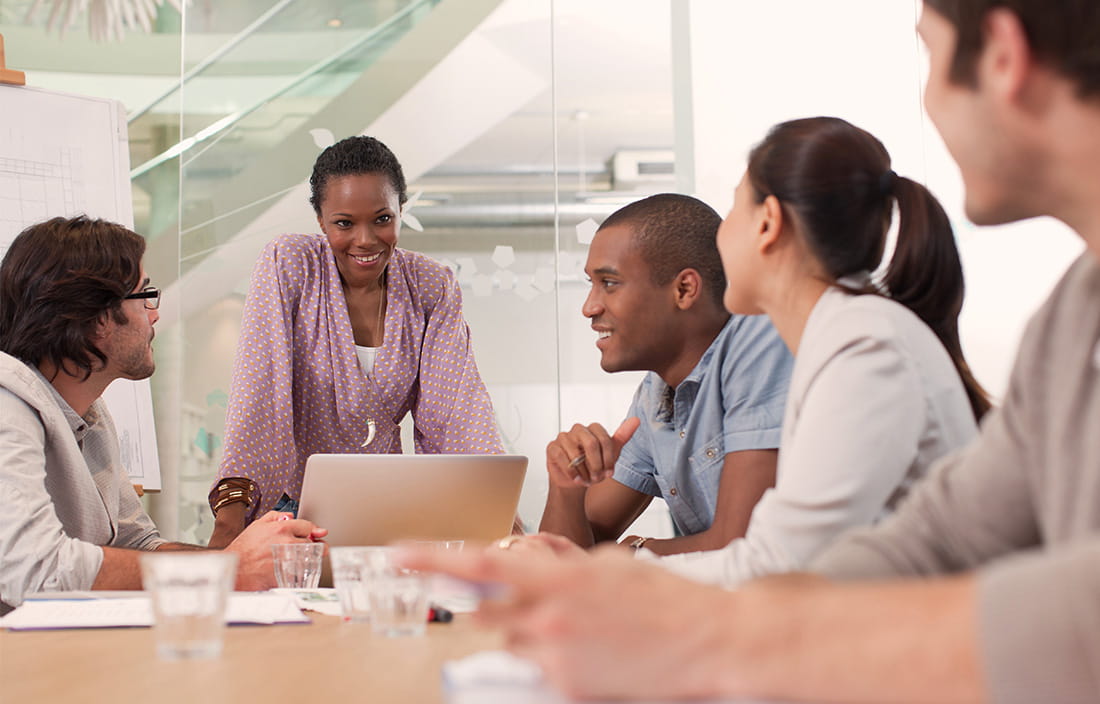 Did you know that women make up more than half of all staff in accounting/finance functions at U.S. CPA firms? And while the industry has seen an increase in female representation at the partner level, it's clear there's still work to be done to achieve gender parity. One major concern: once women reach the senior manager level, many drop off and leave the profession altogether.
Why does this happen? For a variety of reasons, some personal and some systemic. Many organizations haven't made developing women leaders a priority by offering training, mentoring, or work-life supports. There are also unconscious biases that tend to favor the masculine perspective. Whatever the reason, one thing is true: it takes strategic and intentional action to combat this trend.
Introducing Women in Leadership
In 2012, we introduced our Women in Leadership (WIL) initiative. WIL's vision is for Plante Moran to be a place where all staff who identify as female — regardless of their race, age, sexual orientation, or other diversity attributes — can advance and achieve fulfillment in their careers. To make progress on this, WIL aims to:
Increase the recruiting, retention, development, and advancement of female staff across all areas and levels of the firm.
Offer a work environment that allows women to take ownership of their careers by providing a variety of intentional development opportunities.
Ensure that the program's objectives are aligned with those of our Diversity, Equity, and Inclusion Council.
We're proud to share that since WIL began, 73 women have been promoted to partner, seven of our office managing partners are women, 26 women are practice unit managers, and two women sit on our firm management team. These promotions opened doors for other staff at the firm, as well. We find these statistics encouraging and indicative of the commitment we're bringing to this initiative.
Progress through mentoring
When you ask most people about their achievements, they typically bring up their mentors or sponsors. A mentor can be a role model or someone to help open doors that will further your career, whereas sponsors influence promotions. To progress in your career, you need both.
WIL's vision is for Plante Morn to be a place where all women can advance and achieve fulfillment in their careers.
That's why we've implemented a formal mentoring program that pairs high-potential female staff with partners of all genders who often work in different disciplines at the firm. These partners provide an additional, objective perspective to emerging female leaders as they prepare for new leadership opportunities.
Here's Courtney, a senior manager in our assurance group, on her experience with the program:
"I was paired with John Lesser, president of Plante Moran Financial Advisors. Since he wasn't in my industry, I wondered how it would work. But the differences I was skeptical about turned into the success of my mentorship. His independence allowed him to give me a fresh perspective on my career. He helped me see that I had total ownership over it. And that gave me a level of empowerment that I still have today."
WIL programs
Whereas our mentoring program is geared toward high-performing women on an individualized basis, we also offer a variety of programming to reach staff at all levels. Take WIL Talks, for example. These panel discussions cover topics like imposter syndrome, emotional intelligence, and burnout—things we know are top of mind with participants.
We also offer an annual WIL Conference to focus on attributes that are necessary for advancement at the firm—whether it's professional development, leadership skills, or soft skills. While some women might be guided in these areas through other relationships they have in the firm, this is a more organized approach to ensure future firm leaders are receiving consistent training in certain skillsets.
Another strength of the Women in Leadership initiative is how office champions have the ability to tailor content and events to their groups. They keep tabs on the individual needs of their office population and then deliver targeted office-level programs, such as a book club, focus sessions, or lunches where people can meet leaders in different industries.
Are our efforts paying off? You bet they are
When Plante Moran launched WIL, our goal was to help build a pipeline of talent that would result in an increase of women partners and leaders at the firm. We're pleased to continue to make progress on that goal.
According to an anonymous survey conducted by Great Place to Work, 95% of all staff believe people here are treated fairly regardless of gender. And, as more evidence that Plante Moran is a place women want to work, Fortune and Great Place to Work named Plante Moran to their list of "Best Workplaces for Women" six times.
"The strength of WIL comes from women supporting one another through the challenges and milestones and making sure that all voices are heard," says Karla Whittenburg, leader of our Women in Leadership initiative. "It's about helping each other."
"And we're making a difference. Consider that 18% of our firm partners were female when WIL was formed in 2012. Today, women make up 27% of all partners. While that progress might not be as dramatic as we'd like, we're moving in the right direction."