Women in Leadership: Why intentionality spurs progress
In most firms, there's a "cliff" where women tend to drop off at the senior level and leave the accounting profession altogether. How is Plante Moran combating this trend? Through deliberate action.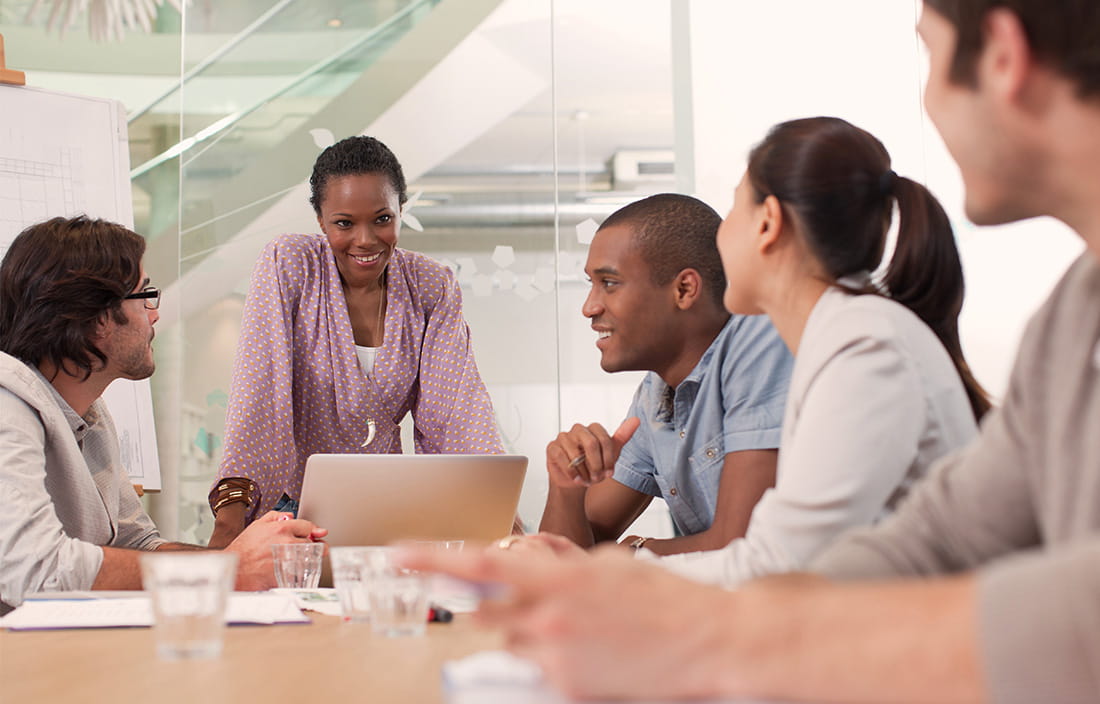 For the last 25 years, more than 50% of college graduates in accounting have been women. Yet, when you look at the percentage of female partners at accounting firms, it hovers around 20%. When looking at female representation at accounting firms on a graph, there's a dramatic plunge, or cliff, at the senior manager level where women tend to drop off and leave the profession altogether.
Why does this happen? There are numerous reasons for the lack of women in the partner ranks. Many organizations haven't made developing women leaders a priority by offering training, mentoring, or work-life supports. On the other hand, there's the old trope that women don't speak up. Rather than ask for the support they need or push for developmental opportunities, they leave.
And then there are the unconscious biases in our business culture that favor the masculine perspective — simply because our business culture has been largely designed by men. Some female leadership traits aren't recognized and rewarded since they don't correspond with what traditional leadership qualities look like. This can result in unintended consequences as well-meaning people inadvertently perpetuate the status quo.
Whatever the reason, one thing is true: it takes deliberate and intentional leadership to combat this trend. This is something we've seen firsthand.
The catalyst for WIL
More than 10 years ago, when then-Managing Partner Gordon Krater was putting his six-person leadership team together, he remembers that, "There just weren't any female partners who were positioned to take on the role." That lack of gender diversity on the management team was one of his biggest regrets, and he pledged there and then that when the new managing partner transitioned into the role, there would be a number of qualified female candidates who could serve on the team.

Gordon's mission, plus our findings on the barriers women face on the path to partnership, led Plante Moran to launch its Women in Leadership (WIL) initiative in 2012. The long-term goal of the program is to have equal presence, impact, and influence from men and women at all levels of the firm, including partnership.
In the shorter term, WIL aims to:
Increase the visibility of female leaders externally and internally.
Provide targeted developmental career opportunities to retain and advance women leaders.
Develop customized career and life integration strategies that complement the firm's existing successful work-life programs.
Progress through mentoring
When you ask most successful people about their achievements, male or female, they typically bring up their mentors or sponsors. A mentor can be a role model or someone to help open doors that will further your career, whereas sponsors influence promotions. To progress in your career, you need both.
The long-term goal of Women in Leadership is to have equal presence, impact, and influence from men and women at all levels of the firm, including partnership.
That's why we've implemented a formal mentoring program that pairs high-potential female staff with partners (male and female) who often work in different disciplines at the firm. These partners provide an additional, objective perspective to emerging female leaders as they prepare for new leadership opportunities.
Here's Cheri Stein, a partner in Plante Moran Trust:
"My advisory team was comprised of all men. I felt like they thought I could succeed if I did what they did, but I wanted to do it differently. That's one reason I was happy being paired with Judy Wright. Not only did she understand the career advancement journey from a women's perspective, but she gave me different insights because she worked in a different industry/office. The program became a personalized tool for me. Anyone can take a day-long leadership training, but this was one-on-one coaching and mentoring for 18 months focused on what I needed to thrive. I developed myself very specifically, gained more allies within the firm, and built that relationship with Judy who gave me a better understanding of a different practice group. This program was a key part of my partner readiness, and I've encouraged several others to participate."
Are our efforts paying off? You bet they are
"When we launched WIL, we set out to build a pipeline of talent that would result in an increase of women partners and leaders at the firm," says Karla Whittenburg, WIL leader in the Rocky Mountain Region. "Our female mentoring program has been one of our most successful initiatives in moving that needle. Many who've completed this program have gone on to become partners at the firm."
In fact, since WIL began, the latest flight of our female mentoring program saw a record-breaking 50 mentee participants — and 69 women have been promoted to partner. In addition, two women sit on our seven-member firm management team. These promotions opened doors for other staff at the firm, as well, with five women filling seven new leadership roles across Plante Moran. We find these statistics encouraging and indicative of the commitment we're bringing to this initiative.
"Bottom line," concludes Judy, "the future looks promising for our dedicated female staff — and, therefore, the firm — as we continue to invest in resources and programs that drive better opportunities for all."