Plante Moran rolls out "Work-From-Home Remedies" program
Our "Work-From-Home Remedies" program provides our staff with greater flexibility, balance, technology enhancements, and financial support to ease the stress of challenges from the COVID-19 pandemic. Read more at the
Grand Rapids Business Journal
.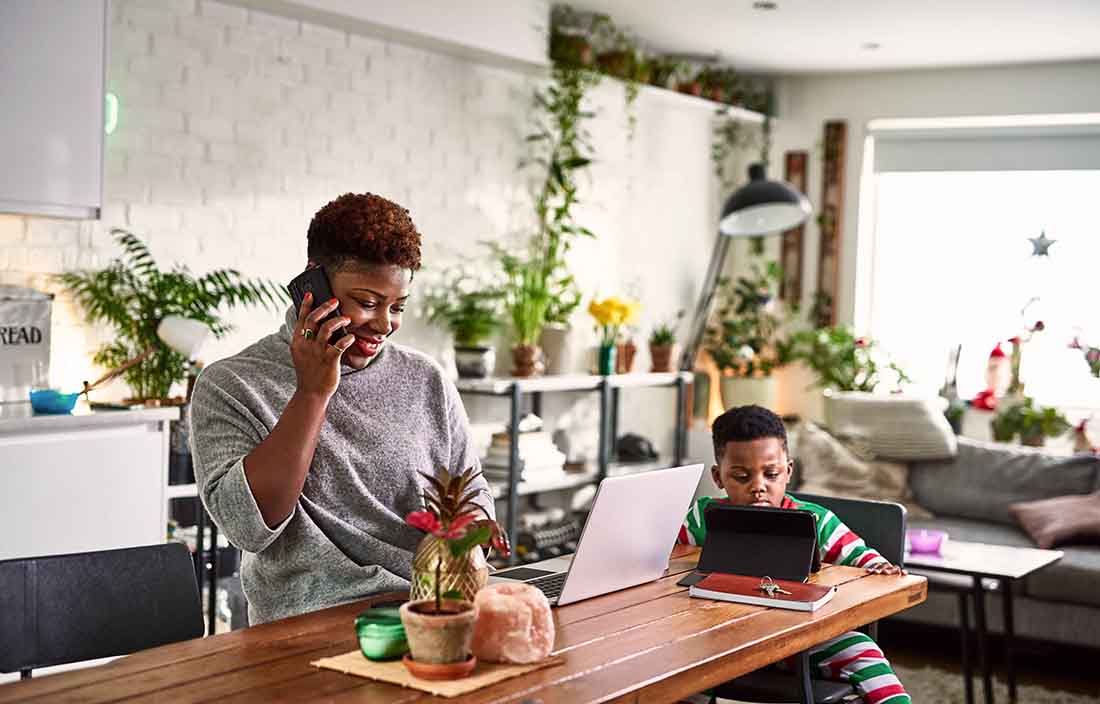 We're so proud of our staff and all they've accomplished in the middle of a massive pandemic. They've pivoted to working remotely (some for the first time!) while continuing to provide outstanding service to our clients and support each another personally and professionally.
However, we recognize that working in this remote environment hasn't been easy, especially for our working parents. So, we distributed surveys to learn more about our staff's challenges — and we saw some common themes emerge: a need for more flexibility, recharging, technology enhancements, and financial support for increased childcare and education expenses due to COVID-19.
That's why, in September, we rolled out our "Work-from-Home Remedies" program, which includes the following benefits:
50% reimbursement of up to $2,000 per household to help working parents defray the costs of daycare, tutors, and virtual learning necessitated by the pandemic
Extra funds to upgrade home offices, as well as two external computer monitors, a keyboard, mouse, and docking station
Expansion of our athletic reimbursement policy to cover costs for in-home athletic equipment, such as treadmills and free weights
Greater flexibility in scheduling, including the ability to take off a few hours to support kids' online learning or wholesale reduce weekly hours for one, two, or more months
A three-day weekend in mid-October to encourage a "battery recharge" for all
A challenge program to combat meeting fatigue by shortening all virtual meetings by 25%
Our HR Director Diana Verdun recently had the opportunity to speak with the Grand Rapids Business Journal about this program.
"People are facing all kinds of things that we don't even know," said Diana. "Some people are taking care of their parents, because maybe they have eldercare that isn't available now because of COVID-19 — there are all these little things that you just can't fit into your day." She offers this advice for other companies: "The first thing is knowing your staff members and trying to truly understand what their needs are and what they are challenged with — what they're facing. And then from there, you can design support options. If you try to design support options without really understanding what the needs are, you're going to miss the mark."
To learn more about this program and hear positive feedback from staff, read the full article below.