Event
Date:

Nov. 17-19, 2020
Anticipated CPE:

6 Credits Total; 5 Credits-Economics, 1 Credit-Business Law
Featuring engaging speakers and valuable content, our 2020 Financial Institutions Symposium will provide expert insights into the latest trends and challenges financial institutions are facing, as well as strategies to adapt faster and emerge stronger from the COVID-19 pandemic. Register now.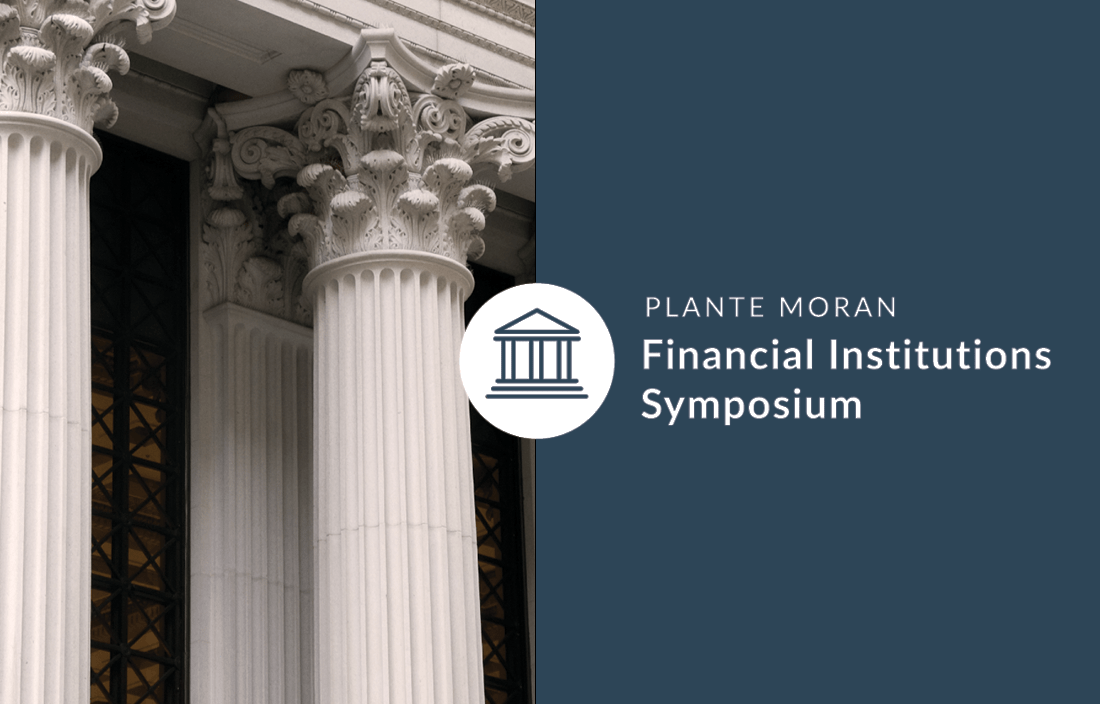 Join experts from Plante Moran's financial institutions team and participants from across the nation for a complimentary three-day CPE-eligible virtual event. This year's symposium includes an economic update from Plante Moran Financial Advisors' CIO, an engaging panel discussion on credit risk management, and important updates on regulatory compliance, tax, and accounting issues. With timely and insightful content, each session will impart actionable strategies for your financial institution that you don't want to miss.
Agenda
Note: Register for each session individually. If you're unable to attend any of the sessions live, be sure to register now to receive access to the on-demand content.
Tuesday, Nov. 17, 2020 | 3:00 – 5:00 p.m. EST
Economic update: Insights from Chief Investment Officer Jim Baird
The legal impact of COVID-19: An expert panel discussion
Wednesday, Nov. 18, 2020 | 3:00 – 5:00 p.m. EST
COVID-19: Updates on regulatory compliance, tax, and accounting impacts
Thursday, Nov. 19, 2020 | 3:00 – 5:00 p.m. EST
Credit risk management during the COVID-19 pandemic: An expert panel discussion
Cybersecurity amid COVID-19: The biggest threats facing financial institutions