Process and technology: Like diet and exercise
A healthy combination of technology and process supports the scalable and sustained growth of your business in four important ways. Conducting a process and technology "check-up" can optimize them.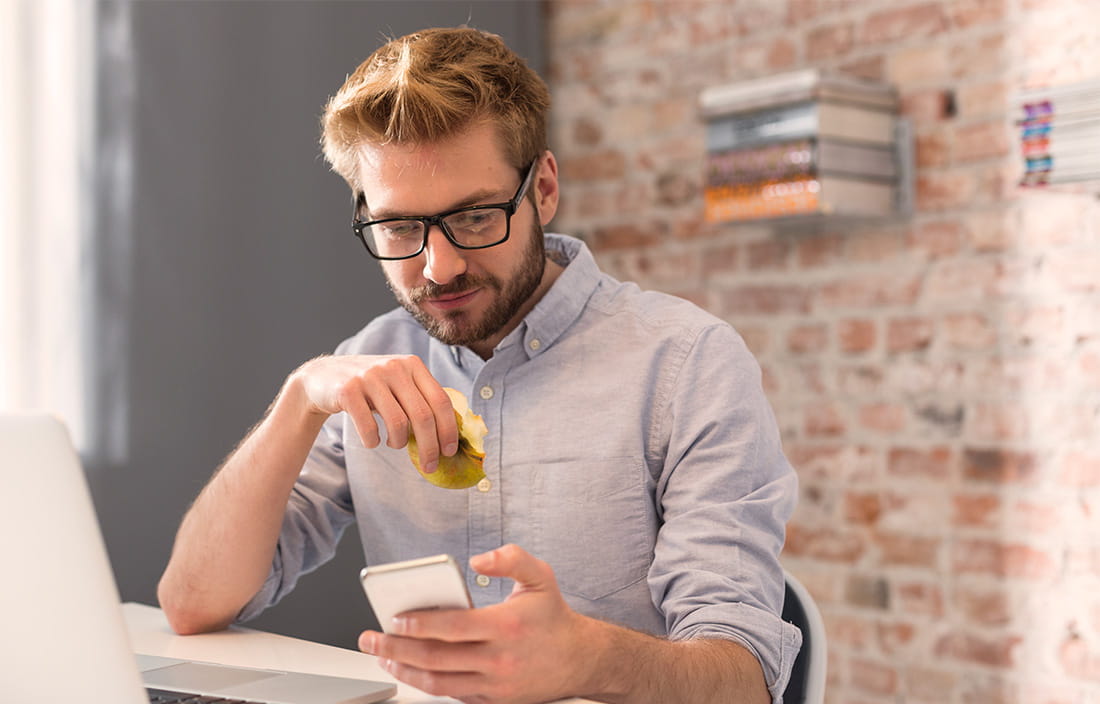 Have you ever heard from a health advisor that, as long as you eat well, there's no need for fitness in your life or, as long as you work out, feel free to eat anything that's put in front of you? Of course not. There's no form of exercise that will support bad eating habits and, even if you live as a vegan with the discipline of a saint, lack of exercise will eventually take a toll on your body. It's no different for your business; bad technology with good business processes or great business processes with out-of-date technologies will eventually take a toll.
Companies need to evaluate their security situation, establish a work plan to resolve gaps, and implement a maintenance plan that keeps risks at bay.
Let's consider four aspects of how a healthy combination of technology and process can support your business for scalable and sustained growth.
Security: Application security, physical access controls, network access controls, and security administration are being compromised on a regular basis for gold-standard brands — right up to our government. While some gaps may be very difficult to resolve, most are very avoidable and not just by buying the most expensive security appliances on the market. Companies need to conduct an exercise to evaluate their current security situation, establish a work plan to resolve gaps, and implement a maintenance plan that keeps the risks at bay.
Business applications: After conducting more than 25 ERP assessments and selections over the past year, we've seen a very consistent theme in manufacturers and distributors: spreadsheets and offline processes doing the job of fully integrated business applications. While this approach is comfortable for the individuals who operate it on a daily basis, it creates a significant risk to the growing business. Some of the critical gaps include inventory that can't be located, misrepresented costs for finished good production, lost sales due to order errors, and overpaying for components and raw materials due to expedited shipping. Simply focusing on these issues can help justify taking an enterprise approach to business management, and there are many other benefits that can also justify the return on investment.
Good processes: "Because we've always done it this way" thinking is the enemy of excellence and growth. Designing effective business processes, implementing them well, and supporting improvement opportunities are practices that can elevate your business past the competition. It's commendable that most companies we support have staff with tenure of 10 or more years, but the trade-off is usually a lack of best-practice experience that should be introduced to the growing business.
Core technology: Many businesses are plagued with system interruptions, slow performing applications, and stretched IT staff. There are many drivers that can cause these deficiencies including inappropriate staffing levels, lack of strategic IT planning, or basic mismanagement. While IT is viewed as a cost center for most businesses, if well managed it can make a very positive impact to the bottom line. Growth is the lifeblood of a company and stagnation its greatest enemy, but if growth is occurring without a strong foundation, including core technology and leadership, it can also lead to an eventual downfall.
Taking the time for a process and technology "check-up" is an important step to support long-term health and growth. Find a trusted and experienced partner to assess the current state of your business and establish a plan to optimize your business operations, applications, security, and core technology.