Inventory management and costing: Finding efficiencies and increasing security
To increase your organization's quality and security, consider these seven lean strategies regarding inventory management/costing processes and controls. Eliminating unnecessary procedures and streamlining systems allows you to increase your profitability.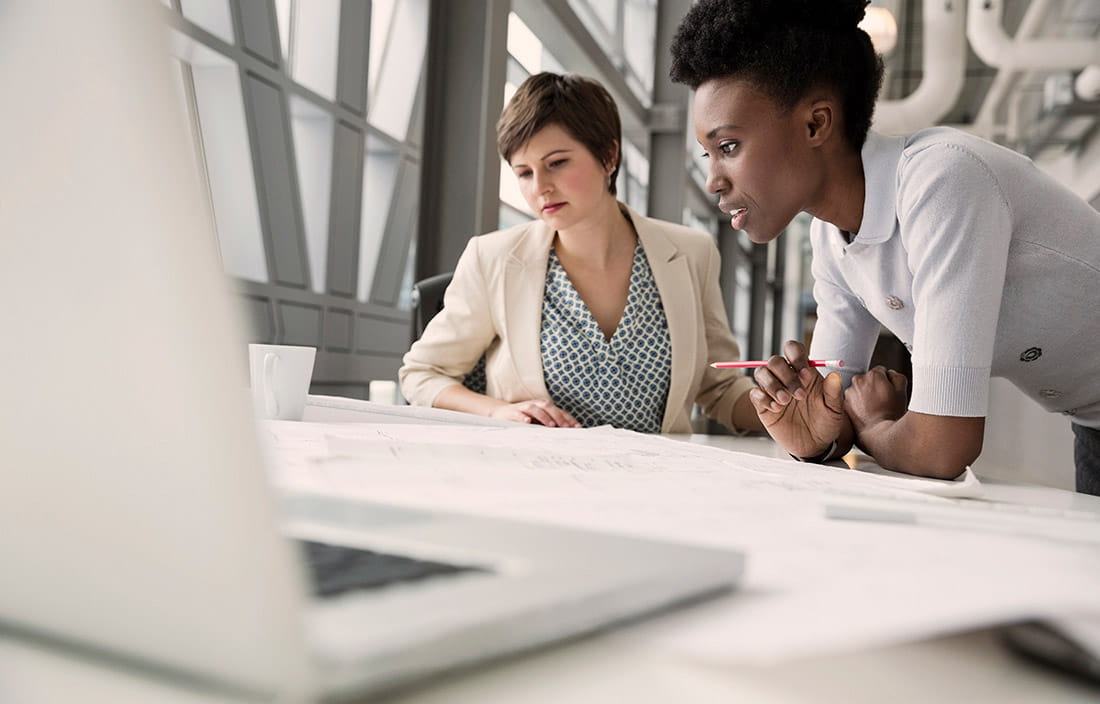 This is the second in a series of articles focused on a different area of lean management: accounts payable, costing, budgeting, financial statements, and general ledger, as described in an article published by Chartered Global Management Accountant (CGMA).
Inventory management is one of the most important areas to apply to a lean management approach. In certain industries, such as manufacturing, distribution, and wholesale and retail, inventory is a typical organization's single-largest asset, and is the main revenue driver. The cost associated with inventory is carried by either the organization or its lenders (including interest) until it's sold. Therefore, the speed and efficiency of processes surrounding inventory are of significant benefit to these organizations.
The following are seven lean strategies related to inventory and costing that should be considered:
Inventory management/costing process efficiencies
Cycle counts – Halting inventory movements to perform a full physical count can cause major disruptions in your warehouse. As an alternative, consider performing cycle counts. Cycle counts consist of counting portions of your inventory throughout the year as opposed to performing a full physical account annually. In order to determine the frequency of and strategy for cycle counting, rank your inventory into groups based on sales volume (for example, inventory items composing 80% of total sales = Group A, inventory items composing 10% of total sales = Group B.) Inventory items composing a higher percentage of total sales (Group A in this instance) should be counted more frequently throughout the year (e.g., monthly), and inventory items composing a lower percentage of sales (Group B) should be counted less frequently (e.g., semiannually). The benefits of cycle counts are numerous, including:

Reduction in inventory count discrepancies – Since the time between inventory counts will be reduced, any issues driving discrepancies can be resolved in a timely fashion.
Effective use of time and resources – Full physical counts are burdensome and time-consuming. Cycle counts will relieve that burden and help maximize the productivity of your workforce.
Increased confidence of inventory levels – Increased accuracy of inventory reporting by implementing cycle counts will boost your purchasing team's confidence in inventory levels at any given time, allowing them to make better purchasing decisions.

Safety stock levels – Develop safety stock levels that represent inventory levels at which inventory needs to be ordered in order to meet forecasted product demand. Safety stock level reporting will minimize the risk of inventory stockout and streamline the purchasing process by notifying purchase department employees as soon as inventory reorder points are reached.
Obsolete inventory review – Implement formal inventory obsolescence reviews to identify inventory that is outdated or can no longer be sold. Storing unusable inventory can be costly and consumes valuable space in your warehouse. In addition, obsolete inventory is a high-risk area for auditors and will be heavily scrutinized during a financial statement audit.
Real-time posting – Accurate inventory balances relies heavily upon the timely posting of inventory transactions. Ensure warehouse employees are posting inventory transactions as soon as inventory is received and shipped. Delays in inventory posting can have downstream impacts, such as skewing safety stock levels, which can significantly impact purchasing decisions.
One of the most useful ways to prevent impropriety in the area of inventory management is to tightly control the count process.
Inventory management/costing process controls
Inventory count best practices – One of the most useful ways to prevent impropriety in the area of inventory management is to tightly control the count process. These best practices should be followed for any count method.

Use blind count sheets, or sheets that include a listing of items, to be counted without an expected quantity. This helps to prevent falsified counts.
Segregate physical count procedures from the logging of results into the inventory system.

Bills of materials – Inaccurate or outdated bills of materials can skew inventory costing, resulting in product profitability reporting that doesn't accurately reflect the true cost of materials, labor, and overhead. In order to maintain accurate cost reporting, audit your bills of material regularly to ensure the cost and quantity of materials, labor, and overheard used to manufacture your products is complete and accurate. Include your operational staff in this process as they're likely the most knowledgeable of all materials and labor required to build your products. This also helps to create operational buy-in for best practices.
Inventory count discrepancies – Ensure inventory count discrepancies are investigated prior to posting to the general ledger. Inventory count discrepancies can be indicators of larger pervasive issues within the inventory process that require further investigation.
By using these lean-based strategies to more accurately account for inventory — and its costs — and identifying opportunities to eliminate waste, you can enhance the profitability of your company and safeguard your most valuable assets. Keep an eye out for future articles in this series that will focus on additional lean management areas, including budgeting, financial statements, and general ledger.
We have vast experience in industry and public accounting and deep knowledge of countless accounting systems, including Intuit QuickBooks. To find out how our services can take the complexity out of accounting and finance so you can focus on running your business, contact us today.