Accounts payable and disbursement: Finding efficiencies and increasing security
To enhance quality in your organization, you need to minimize unnecessary processes. Start by examining your accounts payable/distribution process as well as internal control risks, and follow these tips to become more efficient and more secure.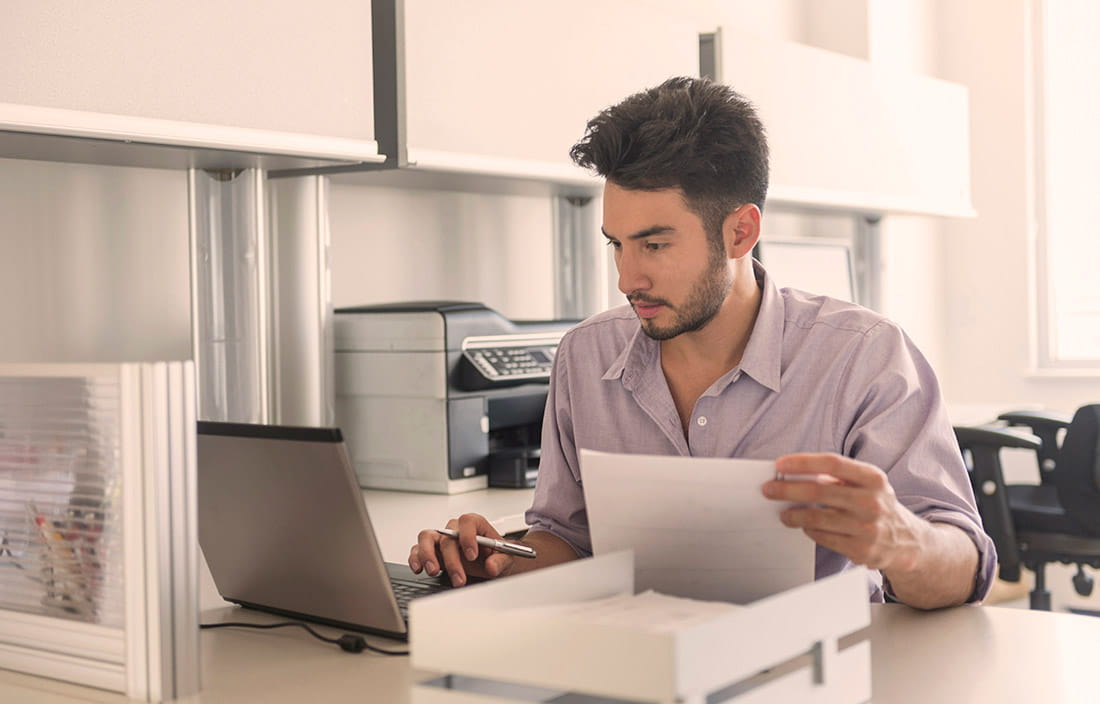 How efficient is your accounting department? Do you know how much time is spent on nonvalue-add activities? What can you do to improve efficiency without sacrificing quality?
Let us introduce lean management. The "lean concept" is not only reserved for manufacturing processes, but the same philosophy can also be applied to any organization. Simply put, the identification and elimination of waste — wasteful processes, wasted space, unnecessary data and information, unused reporting, etc. — should be a top priority to company management regardless of industry.
An article published by Chartered Global Management Accountants (CGMA) includes 10 best-practice checklists for lean management. Although not a replacement for in-depth process analysis, these checklists can be incredibly useful for those who would like to implement process changes immediately.
Our finance and accounting solutions focus on accounting process assessment and improvement projects for our clients. In our experience, we have come across many of the same inefficiencies and as significant internal control risks highlighted by the CGMA article. In this article series, we would like to focus on solutions from each checklist that are simple to implement and will provide immediate benefits.
Accounts payable/disbursement process efficiencies
Automate expense reporting – Are you sick of chasing down employees for receipts and nagging department managers to approve expense reports? Save your accounts payable team time and money by implementing a paperless expense reporting platform, such as Concur or Tallie.
Company credit cards – How many corporate cardholders do you have in your organization? Evaluate which employees truly need company credit cards, and consider cancelling the rest. Forcing employees to charge expenses to their own credit cards and submit receipts for reimbursement encourages prudent spending and reduces the company's exposure to fraud risk and theft.
Automate payments and approval for repetitive invoicing – In many organizations, ordinary recurring invoices, such as rent and utilities, follow the same approval process as other invoices, which causes managers to have to approve the same bills each month. Consider implementing automatic payment and approval for recurring expenditures.
Eliminate manual checks – Manual checks are a relic of a time gone by. Manual checks, even when properly secured, present a significant fraud risk and cause delays in the monthly reconciliation cycle. Consider eliminating your manual check stock and eliminating processes that allow for manual check issuance.
Issue standard account code list – One of the most common causes for delays in month-end close is the correction of miscodings. Consider implementing a standard account code list and restricting posting access to account codes by functional area.
The "lean concept" is not only reserved for manufacturing processes, but the same philosophy can also be applied to any organization.
Accounts payable/disbursement process controls
Vendor setup – Unauthorized vendor spend is one of the most common forms of fraud, yet controls surrounding new vendor setup and current vendor maintenance are two of the most commonly overlooked control activities. We highly recommend implementing the following vendor controls in order to mitigate your risk of unauthorized vendor spend:

Maintain a clean master vendor list (solid support for vendors in the current vendor listing, no duplicate vendors, etc.).
Implement a formal new vendor setup process that requires supporting documentation for new vendors, including:

Forms W-9
Justification for vendor selection and other vendors considered
Secondary approval of new vendors by an individual outside the account department

Require system approval by a secondary user to set up a new vendor.
Segregate check printing authority from vendor setup authority.
Heavily scrutinize vendors with addresses to PO boxes.
Monitor new vendor additions monthly.
Monitor vendor spend weekly.

Check-signing authority – Take inventory of how many employees have check-signing authority and evaluate the necessity for each. Consider adding dual signature requirements for checks over a designated threshold. Lastly, be sure individuals with check-signing authority do not have access to print checks from the accounting system.
Budget to actual reporting – Implement a formal budget process. Hold regular meetings to discuss budget to actual results, and be sure to investigate large or unexpected variances. Consistent monitoring of budget to actual results can be one of your most effective tools for detecting fraud.
By focusing on the above areas, your business will hopefully achieve some quick accounting operational efficiencies and, at the same time, will become a more secure and fraud-resistant organization. Stay tuned for future articles in this series that will each focus on applying lean management strategies to a different area of your business (accounts payable, costing, budgeting, financial statements, and general ledger).
With more than 30 finance and accounting professionals, we have vast experience in industry and public accounting, and deep knowledge of countless accounting systems, including Intuit QuickBooks. To find out how our services can take the complexity out of accounting and finance so you can focus on running your business, contact us today.