The risks of staying in place: Five reasons to consider Mexico
Trade tensions, USMCA, supply chain disruption, and other factors are prompting manufacturers to rethink their footprint. Here are five reasons to consider Mexico.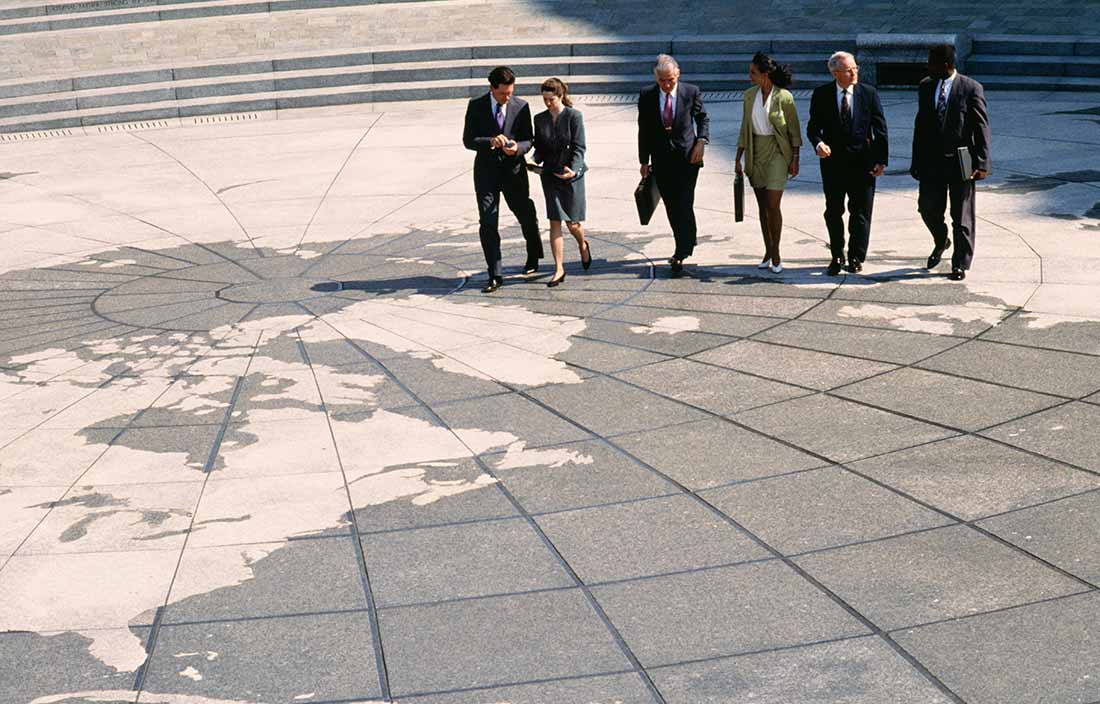 Is your company where —everywhere — it needs to be to optimize the upside and minimize the risk?
The global trade landscape is changing in significant and enduring ways, prompting manufacturers to reassess their footprint. Specifically, we've seen strong interest in Mexico from both U.S.- and Asia-based companies. Some have been wondering about moving or expanding to Mexico for a while; others haven't had it on their radar until recently. Either way, the interest is warranted, and if you haven't been thinking about Mexico, you might want to give it serious thought now. Consider these drivers:
The imminent passage entry into force of the United States-Mexico-Canada Agreement (USMCA), which will increase regional content — to 75% — for light vehicles sold to North American markets. This will modify and require meticulous tracking of origin-of-content requirements.
Ongoing U.S.-China trade friction and tariffs.
The rising manufacturing labor costs in China and the outbreak of the COVID-19 that's wreaking havoc for supply chains.
Companies are seeing their competitors, and their clients, move to Mexico, and many of those clients are asking their suppliers to set up shop there, too.
The business case that took foreign-invested U.S. manufacturers to China 10 or 15 years ago is proving less relevant today. Many now are considering reshoring to North America, namely to Mexico.
These macroscale changes are real, and manufacturers need to assess the dynamic impacts. Whether you've been mulling potential opportunities in Mexico for some time or the shifting trade landscape is now motivating you to revisit your footprint, keep these five advantages high on your list of considerations.
1. USMCA access.
If you — or your suppliers — manufacture components outside North America for North American markets or if your products are part of a larger supply chain that touches North America, you'll need to localize production or risk losing the business. It's as simple as that.
Keep in mind that what may start out as a defensive play may end up being a fruitful offensive one since opening that facility in Mexico could position you to serve additional clients.
2. Free and preferential trade.
Through Mexico's trade agreements, manufacturers there have preferential access to more than 45 countries and regions. Many of these are inaccessible from the United States, including nations within the TPP (Trans-Pacific Partnership), which the United States withdrew from in 2016. This pulls larger companies into Mexico, which draws the supply base after them. As you consider where to invest, you must understand the scale and impact of this dynamic. You likely won't be producing in Mexico and shipping to China, but you'll be producing in Mexico for North and South America and Europe and producing in China for Asia.
3. Lower manufacturing labor costs and a productive manufacturing ecosystem.
Manufacturing labor costs are now lower in Mexico than in China, and that difference increases when you factor in worker productivity. Logistics costs to and from the United States also are lower. Depending on the circumstances, real estate and electricity as well as upper management salaries can be higher in Mexico, but when you take a holistic view, the cost of manufacturing in Mexico can be more competitive.
The manufacturing sector in Mexico is broad, spanning aeronautics to electronics, and nearly 90% of the world's top 100 auto suppliers are operating there. Many companies are eager to co-locate and collaborate, as a new industrial park codeveloped by Mexican and Chinese investors shows.
4. Demographic trends.
Mexico's median population age is almost a decade younger than in China, and the workforce has growing segments that are highly skilled. The Mexican government also has been investing in technical training and educational programs to support the manufacturing sector. While Mexico might have offered mostly unskilled manual labor 25 years ago, today's companies are doing a great deal more value-added work there, including some of their R&D.
And with a growing middle class and economy, Mexico offers local growth opportunities as well. For example, new vehicle sales have doubled in Mexico over the last decade, and expanding middle class now has more access to housing, which includes buying major home appliances.
5. Improved intellectual property protection.
As part of the USMCA, the Mexican government has committed to changes with respect to IP that will strengthen protection and enforcement measures once in place. As examples, U.S. creators and innovators will benefit from improved copyright, patent, and trademark standards and best practices. The pharmaceutical and agricultural sectors will gain stronger IP protections. In addition, law enforcement officials will have more authority to intervene when they suspect pirated or counterfeit items are being shipped. Digital IP will have new enforcement procedures, and protections for trade secrets will exceed those of any previous U.S. trade agreement.
Identify expertise; ask questions.
We won't mince words: The arguments for Mexico are compelling. As you assess the impact of changes to the global trade landscape on your company's future, ask yourself these questions: What are your long-term objectives? Who are your customers, and where are they going? And, most importantly, what part of your business are you risking by staying in place?
Have questions about manufacturing opportunities in Mexico? Feel free to give us a call.