Family philanthropy: Strengthen your bond, pass on your values
Philanthropy can help build great family relationships and pass on skills, passion, and values to the next generation, no matter their age. Here's how to get started.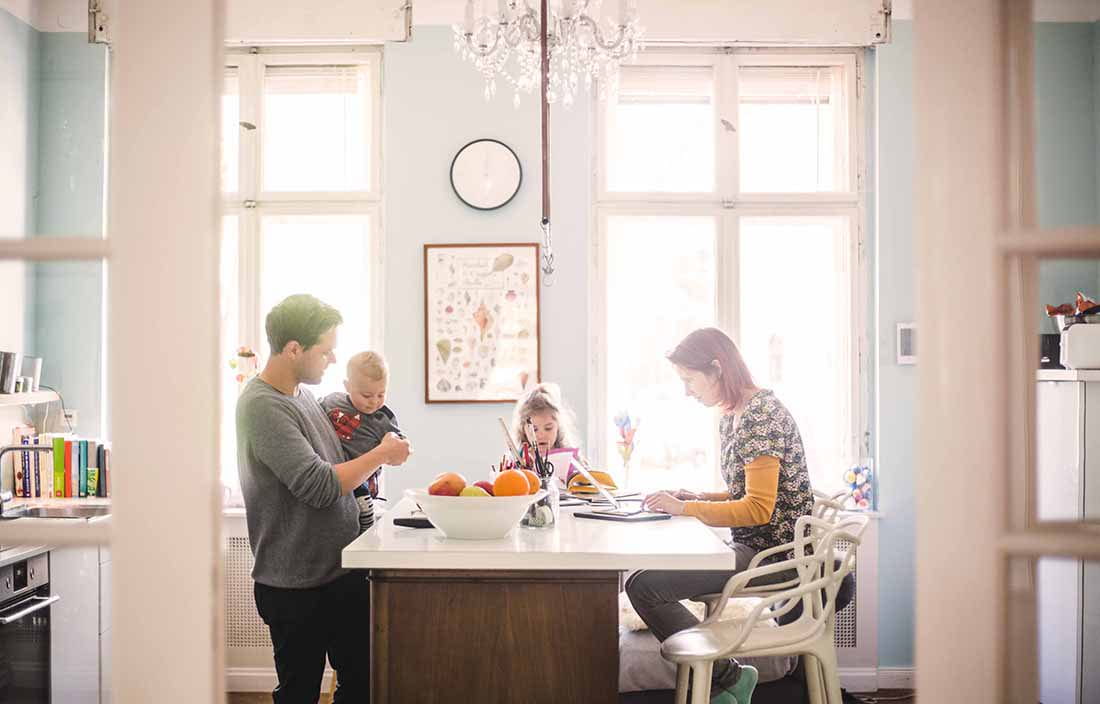 Many of our clients are hesitant to "overparent" their teenage and adult children but are eager to continue sharing life lessons — for example, why philanthropy is so important. But how exactly do you strike this balance?
You start by modeling the good philanthropic behavior and instilling not just the "what" and "how," but also the "why." Share the motivation and thought process behind your philanthropic endeavors as a simple first step toward more meaningful dialogues. Here are a few suggestions to get started:
Give examples of your most meaningful community experiences or charitable contributions, including why they were so impactful.
Have a family discussion about what each of you did to help others in the last six months and why. Would you do it again? What would you change?
Engage children and grandchildren in decision-making about your philanthropy. This can be done with or without a formal giving plan in place.
Planning for philanthropy as a family
The benefits of collaborative family philanthropy are multifaceted. Successful families generally have in common a shared purpose, core values, leadership skills, sense of business/community, a process for decision-making in family governance, healthy communication, a culture that emphasizes learning, and strong interpersonal relationships. Philanthropy can strengthen each of these. Coming together to discuss a common external goal creates an opportunity to learn about and from one another. The process of making decisions regarding something outside of the family often produces added curiosity, less hesitation, and ultimately more solidarity within the family.
One example of a family's philanthropic approach
We recently helped a family host their first family meeting, with the parents, the wealth creators, and their four adult children and spouses. This family recognizes the value of its human capital and is placing as much emphasis on it as on the financial capital. They started with discussions around their values and individual personality traits instead of their balance sheet. Both the father and mother shared stories, which we captured on video. Memories from their childhood and early in their marriage were recalled. The parents' willingness to be transparent set the course for additional discussions from all the other family members about their own values and community involvement. This experience has helped the family chart a successful course by using philanthropy as a catalyst for open communication and collaboration.
How to start the conversation
You may infer that these conversations are driven by parents, perhaps reflecting on their own mortality and legacy. On the contrary, many of these conversations are brought about by curious children and grandchildren of all ages wanting to know more and to be involved in philanthropy. If you're one of these children interested in starting a dialogue, you might consider asking:
How did you decide on what's most important in your life?
What would you like your legacy to be?
What would you try if you knew you couldn't fail?
Taking the time to ask these questions also provides you with an opportunity to reflect on them in your own life. Consider sharing your experiences and stories to make this process a two-way street to engage and learn from one another.
Take the first step
Creating a well-thought-out estate planning or charitable giving strategy is the first step. The most successful families not only prioritize the technical but also share the rationale for their decisions. Communication and trust account far more for successful family transitions of wealth, responsibility, values, and family history than even the strongest of technical plans alone.
Considering philanthropy as part of your legacy and not sure how to begin? We can help. Simply contact us.