Smart manufacturing guidebook: Four keys to operational excellence
As manufacturers face supply chain disruption and shrinking margins, increasing operations performance is critical. Our guidebook highlights strategies to integrate automation, data analytics, and connected technologies to create efficiency on the plant floor and beyond.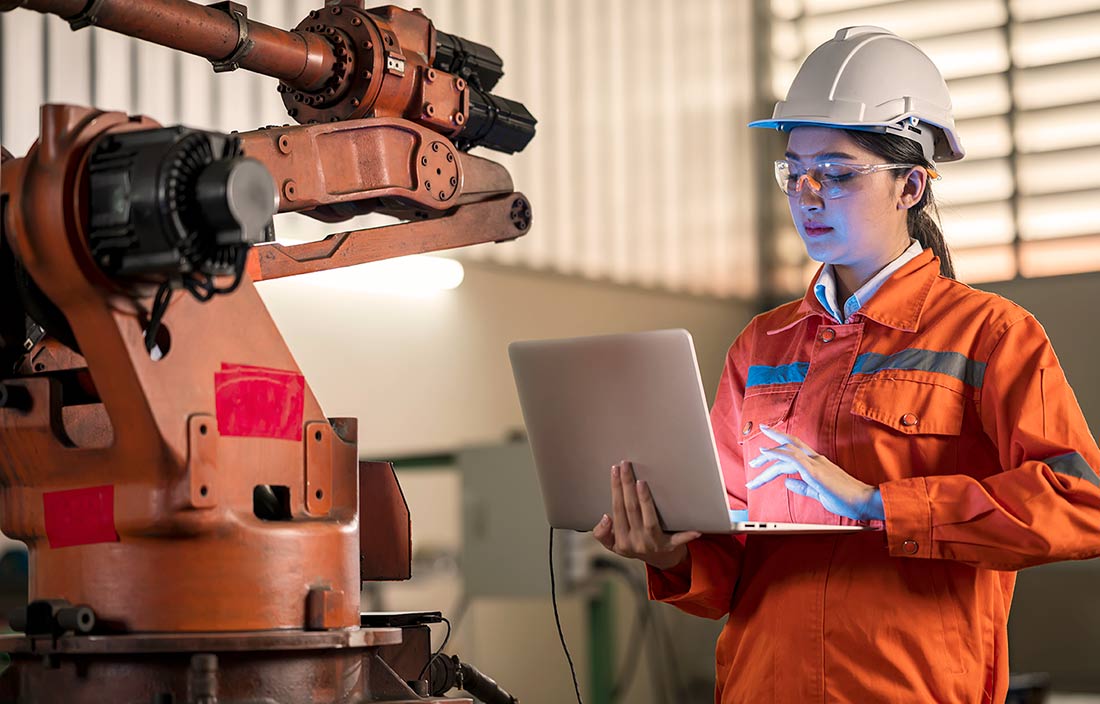 Manufacturers are looking for ways to manage disruption, drive efficiencies, and reduce costs — and in the new connected ecosystem, every aspect of your business, from your plant floor to your manufacturing value chain, is a candidate for optimization. But many in the industry find the idea of this transformation intimidating. We've broken it down so you can understand how to take meaningful steps forward without completely overhauling your business at once. Our guidebook includes actionable advice to build out your smart manufacturing strategy using an ecosystem approach. Not ready to take that step yet?
Here are three ways to help get started
.
Discover the benefits of smart manufacturing
Our smart manufacturing guidebook will help you advance your business in four key areas:
Connected processes & the plant floor. Technology-enabled automation can improve plant performance by replacing manual, highly repetitive tasks, achieving ergonomically difficult tasks, and improving quality outputs. There are many different opportunities to implement new technology on the plant floor, including collaborative robots and simulation tools, so it's important to prioritize your use cases.
Technology infrastructure & data strategy. Smart manufacturing technology allows you to automate plant floor processes and improve utilization but it's vital that your ERP system is connected to your entire enterprise. This connection is what enables the use of predictive and prescriptive data analytics that enable better decision-making and drives improvement.
Material tracking & supply chain management. Data analytics, AI, and other smart technology give you unprecedented insight into your supply chain and materials movement. Are you taking advantage of smart manufacturing benefits like reduced supply chain disruption, shorter time-to-market, and increased ability to meet customer expectations?
Financial & tax considerations. The right strategic investments can help advance your market position, but smart technology does require an investment. Luckily, smart manufacturers can oftentimes offset costs by leveraging R&D tax credits and incentives. Learn key financial strategies to minimize your tax burden, mitigate financial risk, and make profitable decisions.
As costs rise and margins shrink, smart technology can help you do more with less. Use our guidebook to stay competitive.
Download now