China tax policies update 2022 Q4
The China State Taxation Administration recently released tax incentives for small businesses and high-tech enterprises in response to the economic downturn. Businesses with Chinese operations should carefully review the criteria to qualify for the incentives. Our experts explain.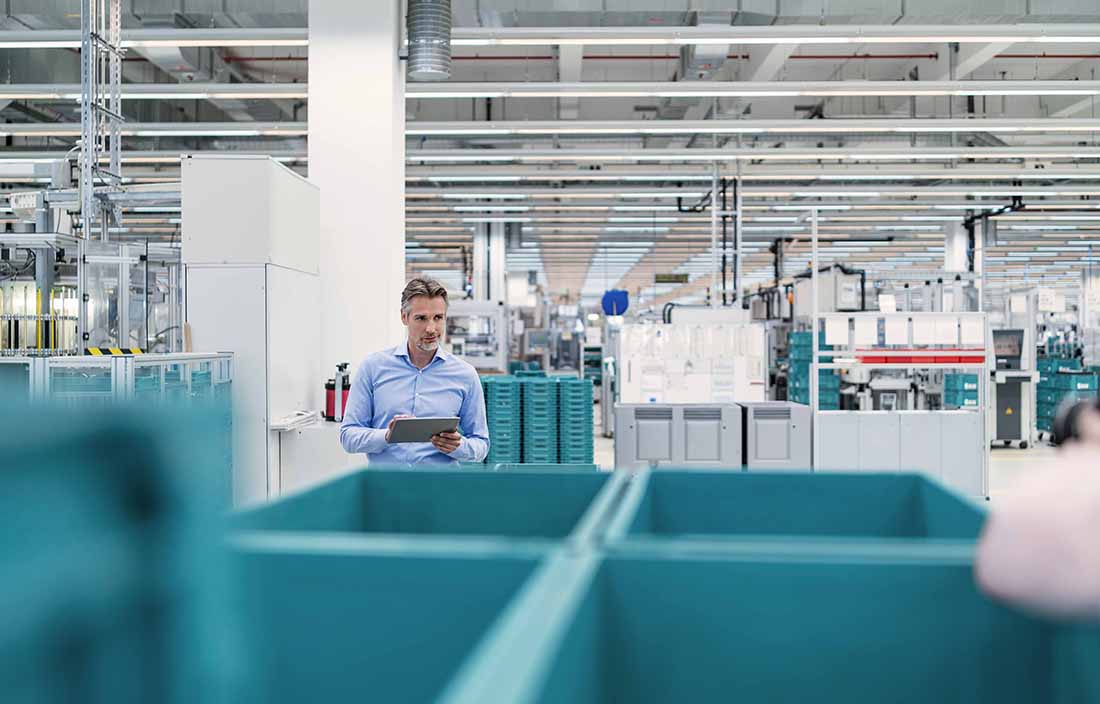 Recently, the China State Taxation Administration (STA) released several tax incentive policies to support the small businesses and high-tech enterprises amid the slow economy. Businesses with Chinese operations should pay attention to the policy updates and take advantage of the relevant tax incentives applicable to their companies.
Here's a summary of the key incentives:
1. Incentives for high-tech enterprises
High-tech enterprises enjoy one-off pretax deduction of equipment purchased in Q4 2022. Any new equipment and appliances purchased by high-tech enterprises from Oct. 1 to Dec. 31, 2022, are allowed to be deducted in the full amount at one time when calculating the taxable income in the current year of 2022, plus an additional 100% deduction before tax. This policy is applicable to enterprises with a valid high-tech qualification during the fourth quarter of 2022.
2. R&D related incentives
Increased pretax deduction of R&D expense: For enterprises that currently apply for 175% of the pretax deduction of R&D expenses, the R&D expenses deduction will be increased to 200% from Oct. 1 to Dec. 31, 2022.
For enterprises entitled to pretax deduction of R&D expenses for annual tax filing of 2022, the R&D expenses in Q4 2022 can be calculated according to the actual amount incurred by the enterprise at its discretion, or by calculating the portion of R&D expenses of operating months after Oct. 1, 2022, to the total operating months in the whole year.
3. Tax deferral period further extended for medium, small, and microsized manufacturers
As of Sept. 1, 2022, medium-sized manufacturers who enjoy 50% deferred tax payment and small and micro manufacturers who enjoy 100% deferred tax payment of all taxes and fees according to STA Announcement 2022 No. 2 by the State Taxation Administration will be granted an additional four months of grace period upon the expiration of the previous deferral period.
The applicable deferred taxes include:

Corporate income tax
Individual income tax
Domestic value-added tax
Domestic consumption tax
Surcharge taxes
Taxes and fees withheld and paid on behalf of others aren't qualified for filing extension.
Applicable tax periods and deferred tax payment due date before and after extension: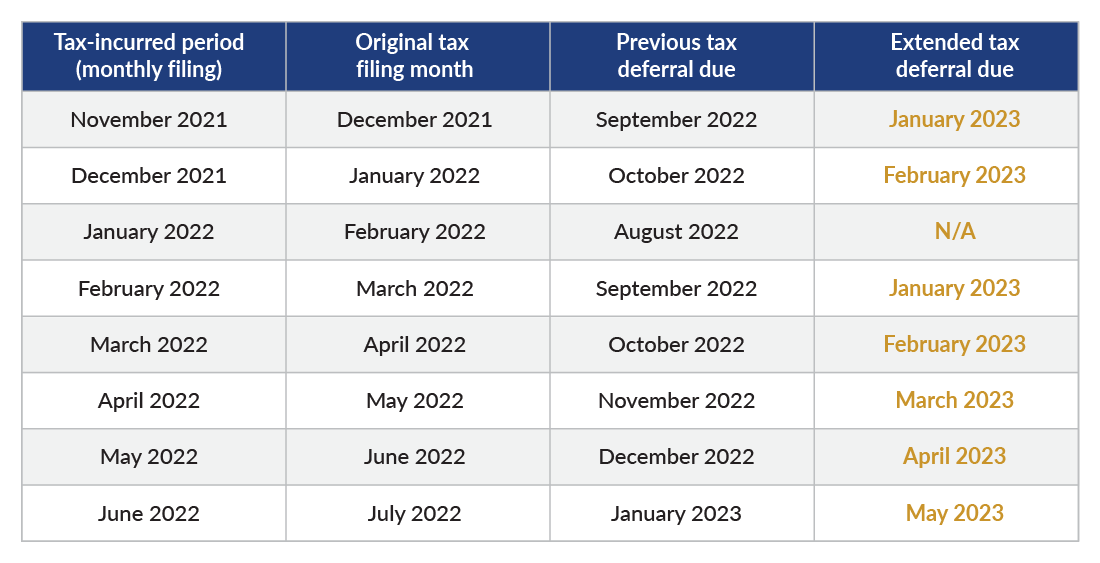 4. Simplified tax filing procedures for business dormancy and deregistration
Earlier this year, the Chinese government introduced the dormant company policy (see our previous article, "Dormant company policy in China: Conditions and compliance update"). To further address the tax policies, STA issued the "Announcement on Streamlining the Tax-related Items in the Closure and Deregistration Procedures of Market Entities."
During dormancy status, companies may enjoy the simplified tax policies but shall continue to fulfill their tax payment and withholding obligations.
Companies previously filing corporate income tax, individual income tax, and value-added tax on a monthly basis can choose to file on a quarterly basis during dormancy, which helps to further reduce operating cost for dormant companies.
Please contact our China tax team with any questions about the specific policies applicable to your organizations in China.