Auto suppliers: Are you prioritizing ESG? Here's why you should — and 5 steps to start
Environmental, social, and governance reporting is here for automotive suppliers and it's on its way to becoming a part of future sourcing decisions by OEMs. Stay ahead by taking these five steps now.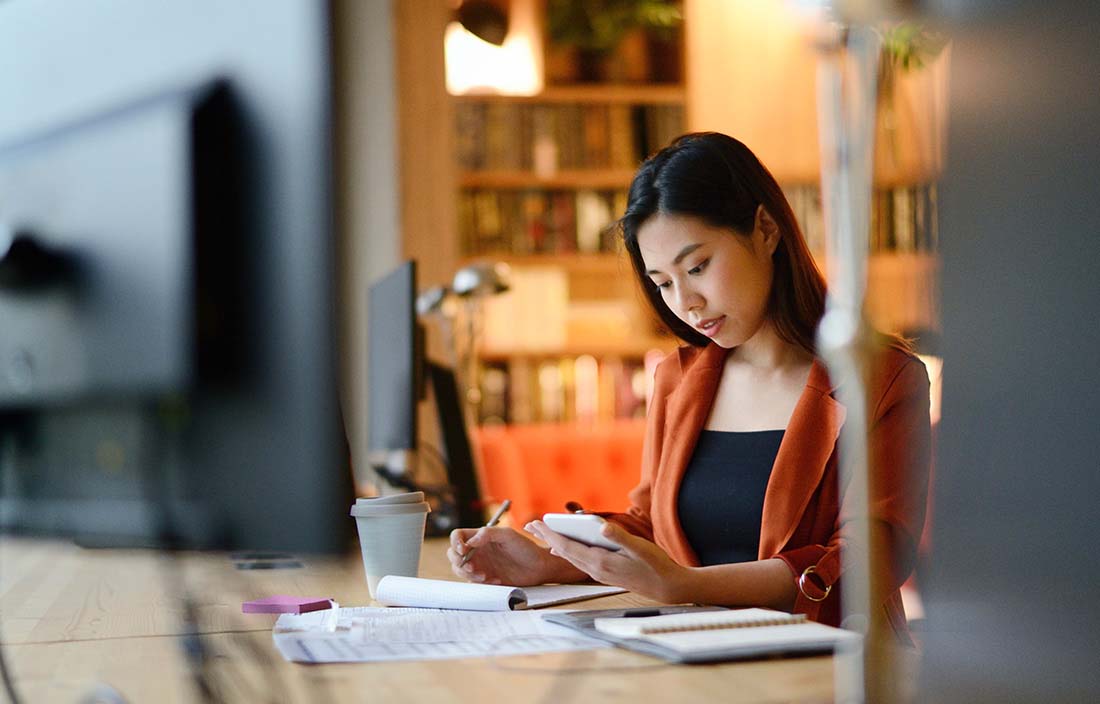 As the automotive industry undergoes a tsunami of change in the move from internal combustion engines to electric vehicles, there's a simultaneous effort to ensure the vehicles are manufactured in an environmentally and socially sustainable way. As an initial step toward meeting this goal, OEMs are agreeing to carbon targets and asking suppliers to make disclosures on their impacts in the form of environmental, social, and governance (ESG) reporting. Down the road it's anticipated that OEMs will also require some suppliers to change their operations to reduce levels of carbon emissions.
As a supplier, what should you expect?
You'll be asked to use a third-party ESG reporting platform to enter metrics on your operations. The particular platform used and the requests will vary from one OEM to another. For example, CDP — a popular platform in use by some OEMs — is focused mainly on climate. Others, such as Ecovadis, include social and governance factors such as labor, human rights, ethics, and sustainable procurement. Most OEMs use more than one system, some use a proprietary list of topics for disclosure, and none of them are doing things exactly the same way. In some instances, the disclosures can get very detailed — for example, the amount of carbon being emitted per ton of output, or what emissions a particular machine or collection of machines is contributing.
The disclosures won't likely be the end of the story for suppliers. The OEMs' current strategy is to gather data for consideration in their sourcing decisions. This will be followed by a move toward thresholds for acceptable performance, and eventually, consequences for low performance. OEMs will be looking for proactive action plans from suppliers, and disclosures will be a requirement to get a seat at the table.
OEMs will be looking for proactive action plans from suppliers, and disclosures will be a requirement to get a seat at the table.
5 steps to mounting a successful ESG response
Whether you're tackling an active request for disclosures or preparing for what's coming, these five steps will help you get an effective ESG program started at your company.
1. Start planning your program now
Start planning your ESG roadmap now, while the requests from OEMs are still relatively small. Compliance is going to get more demanding going forward, so getting a program in place now will help position you for the inevitable requests to comply, manage, and reduce.
2. Do an assessment
Figure out how you'll respond in a timely manner to current (or forthcoming) disclosure requests so you don't lose your customer. If you haven't received a request for disclosures, be proactive. Start your research now in anticipation of one.
Review any current (or likely) requests and clarify the scope of the data needed.
Figure out how much of that data you have today and identify any gaps.
3. Establish ownership of ESG disclosures in your organization
Most supplier organizations don't have a home for ESG right now. Many of the ESG-related communications are currently taking place between the OEMs and the suppliers' sales team who typically pass them off to operations or maintenance. This may not be the optimal path for long-term ESG compliance. Now's the time to decide where this will live in your organization. Some larger organizations are establishing a chief sustainability officer role to head the effort, but if you're a smaller supplier, it may require expanding existing roles.
4. Determine how you'll gather the necessary data
ESG disclosures can potentially involve numerous areas of your organization, and figuring out how to get data can be a challenge. Initial requests for disclosures have centered on identifying sources of greenhouse gas (GHG) emissions and the amount your company is generating. In many cases, this will require gathering fresh data, and depending on what you're manufacturing and the type of plant you have, certain GHG emissions may be harder to calculate than others. If your company doesn't have the expertise to determine this, you'll need to bring someone in from the outside to identify and measure the sources.
If you're asked for social disclosures, your human resources department will likely need to be involved, and if you need to address governance-related requests such as purchasing mechanisms, it could involve legal, compliance, and public relations as well.
ESG disclosures can potentially involve numerous areas of your organization, and figuring out how to get data can be a challenge.
5. Gather the data and prepare your response
Once you've determined where your data will come from, it's time to capture it, track it, enter it into the OEM's disclosure system, and submit it. Depending on your internal resources, this process may be overwhelming and require the services of an outside organization.
The most important thing is to start now and show up at the negotiating table proactively with a plan in place. If you're having proactive conversations with OEMs about their goals and how your ESG plan fits into them, you'll have more room to negotiate targets and timing. But if you come forward with no plan and no idea where to start, you could well end up in a worse position and potentially be de-sourced.
Another benefit of being proactive is you may be able to layer your ESG program onto the changes you're already making in the shift to EV production and get OEM support (financial or otherwise) in your carbon reduction efforts.
Look ahead for opportunities to profit and recover costs
Once you've identified your disclosures and have systems in place to collect and transmit the data, you're on your way to achieving the measurable baseline sought by the OEMs. The good news is you can also use the data to optimize or expand your business or serve as a data point for recovering costs. Here are three important ways you can benefit:
Operational improvements. Once you start collecting data that you've never collected or looked at before, you may gain insight into your operations that can lead to greater efficiencies and improvements, which in turn bring economic benefit and improve competitiveness (while also improving your ESG score).
Sales and marketing wins. In addition to ensuring you keep existing business, your ESG program may help you win new business. Early adoption presents opportunities for differentiation by implementing sustainable practices and demonstrating a real, impactful commitment to ESG.
Cost recovery. The capital and operating cost implications of complying with ESG disclosures doesn't need to be all your burden. It's an OEM requirement, and when you deliver a quote to the OEM you have the opportunity to document and recover these costs through a new cost burden. The OEMs may in turn need to reflect these costs in the end price of the vehicle because ultimately, it's what's being demanded of the industry.
The bottom line
ESG disclosures are now a reality for auto suppliers. Embracing the challenge now will give you time to methodically build a program that will benefit your company in the long run. Not only does it have the potential to reduce your carbon emissions, but leveraging a set plan could set you up for better support from the OEMs.
Compliance will likely be a challenge until you've been through a few disclosure cycles. If you don't initially have the in-house expertise to collect the data and interpret it for reporting — or perhaps the know-how to use the online disclosure tools — consider bringing in outside resources. If you do, look for an advisor that has relationships with automotive OEMs and understands how ESG disclosures will be integrated into their supplier programs.
Look for an advisor that has relationships with automotive OEMs and understands how ESG disclosures will be integrated into their supplier programs.
As with any industry transformation, there will be costs and a significant learning curve. However, these situations also present opportunities to grow, innovate, and ultimately bring cost savings through sustainability and production efficiencies. Now's the time to experiment and seize opportunities — or risk getting left behind chasing competitors who do.