Rolling up medical practices? Here are five steps to take
These five steps can help as you join the growing number of medical practices, hospital systems, and private equity investors that are merging to beat economic pressures.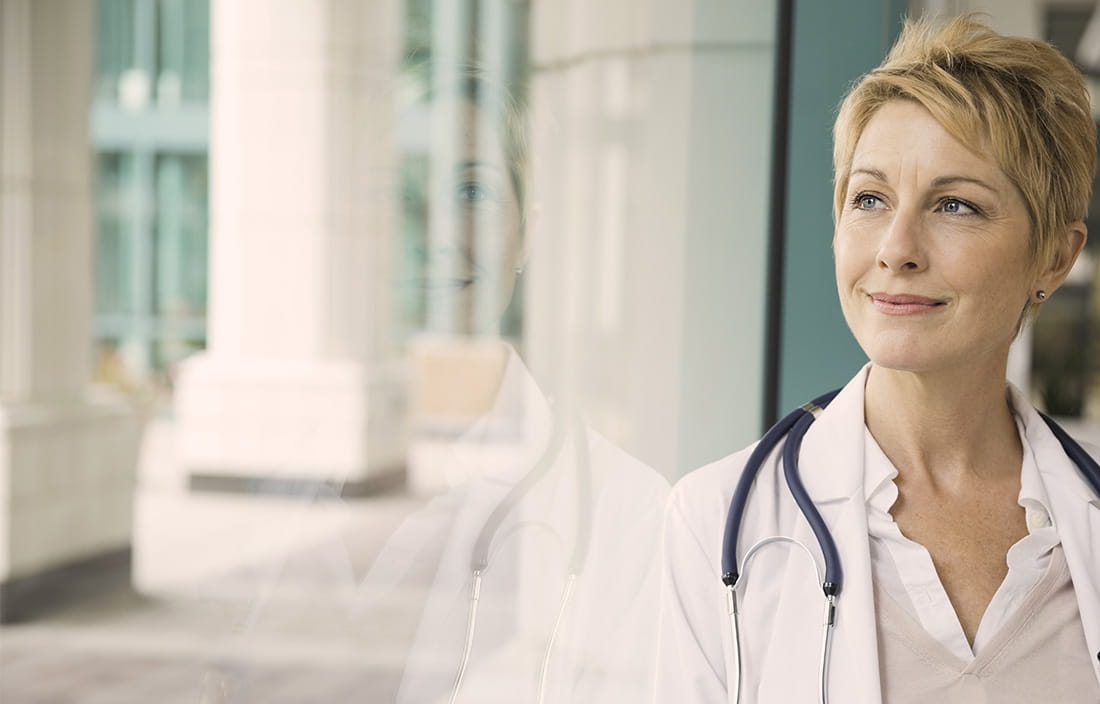 The motivation behind medical practice acquisitions for hospital systems and private equity investors is easy to understand: acquire multiple practices to gain economies of scale, boost productivity and increase profits. However, integrating various medical practices together under a single management structure comes with its share of challenges for buyers.
The days of the physician or specialist practicing alone have long been on the wane. Between 1983 and 2014, the percentage of doctors practicing individually dropped from 41 percent to 17 percent, and the number of doctors working in practices of 25 or more physicians soared from five percent to 20 percent, according to the Commonwealth Fund.
When considering the acquisition of practices, hospital systems and private equity investors should take these five steps:
Start with best-in-class practice management system
Management teams should ask if they are ready to undertake the work involved in integrating multiple acquired practices? Acquiring companies need resources, from finance and operations staff to an information technology team, to integrate acquired practices in a manner that ensures consistency on a unified platform soon after the purchase. Before setting out to make a series of acquisitions, companies must check that internal systems are robust enough to handle the burden of a larger network of practices because those resources will be needed to quickly onboard new practices and to gain the efficiencies of scale. Taking the time to develop the infrastructure to be a "big" company is necessary before embarking on acquisitions. Companies without a best-in-class practice management/revenue cycle system and accounting system that can interact with multiple practice should make their first acquisition a practice that has those systems already in place.
Embrace healthcare information technology
Technology is embedded in every facet of healthcare, from logging patient information in an electronic health record and dispatching prescriptions electronically to dealing with multiple billing codes and payors. Many practices struggle getting healthcare information technology right, especially smaller offices and regional practices. While 56 percent of all office-based physicians have demonstrated meaningful use of certified health IT, almost half have not yet done so, according to government data. Acquiring a practice without the right technology will add a level of complexity to any deal, making it harder to efficiently integrate that practice into a broader medical system. Conversely, practices employing great technology systems tend to onboard new practices quickly and efficiently and can lead to higher purchase price multiples. Hospital systems setting out to make acquisitions should establish system-wide standards of healthcare IT to make expansion easier.
Beware of HIPAA risks
Migrating medical records in a manner that protects patient privacy rights under the Health Insurance Portability and Accountability Act (HIPAA) requires special care. Any failure to secure data can result in significant fines, so the issue must be taken seriously. This requires practices to adequately train staff and ensure that system controls are in place to comply with HIPAA. Buyers should look at whether the practice being acquired has maintained and safeguarded patient medical records and has the IT infrastructure to protect patient information.
Audit for billing compliance
When assessing the value of a medical practice, buyers look at revenues and profits and the growth trajectory of the practice to determine a suitable purchase price. However, those revenues are affected by a practice's approach to billing. If a target practice employs billing practices that are more aggressive than the acquiring system, revenues may be lower after the acquisition, and the purchase price should be modified accordingly. Last year, doctors, nurses and medical professionals billed $900 million in fraudulent claims to Medicare and Medicaid, and fraud is a part of private insurance too. Everything from misrepresenting the dates of service to issuing unneeded prescriptions and bribery is possible; therefore records should be examined closely. As part of the due diligence of any purchase, acquiring companies should have an expert transaction consultant assess billing practices, including an analysis of compliance procedures.
Undertake a quality-of-earnings analysis
Financial and tax due diligence procedures must also be performed to verify the historical financial results of the target and identify potential successor tax liabilities. Common pitfalls include unexpected trends in net revenue to procedure/visit ratios, accounting for physician and/or shareholder compensation, overlooking the impact of a cash to accrual conversion, and poor planning related to tax structuring. The level of due diligence varies depending on the size and complexity of the target and structure of the proposed transaction. Acquiring companies should use the results of due diligence not only to mitigate post-transaction surprises but to make any final changes to the ultimate purchase price.
In the end, medical practice acquisitions are a volume game, with many hospitals and private equity investors buying as many as 10 or more practices at once. However, before embarking on such a plan, buyers should assemble a pre-acquisition checklist. At the top of that list is making sure the buyer itself has strong practice management and accounting systems in place. An alternative approach is to start by acquiring a practice that already has the crucial infrastructure in place, which may require paying a premium for the platform acquisition. The acquired system can then be used to add on subsequent practices to build a regional or national practice.
For those willing to take on the challenge, the rewards can be substantial. Practices can be bought for multiples as low as three to four times EBITDA and integrated into a system that can be valued at a much greater multiple, making it immediately accretive. Like most things in life, however, getting to that payoff is about paying attention to the details.