Plante Moran Welcomes Marten van Pelt as New CMO
Plante Moran announced Marten van Pelt as its next chief marketing officer, succeeding partner Jeff Antaya, who is retiring after 13 years of service.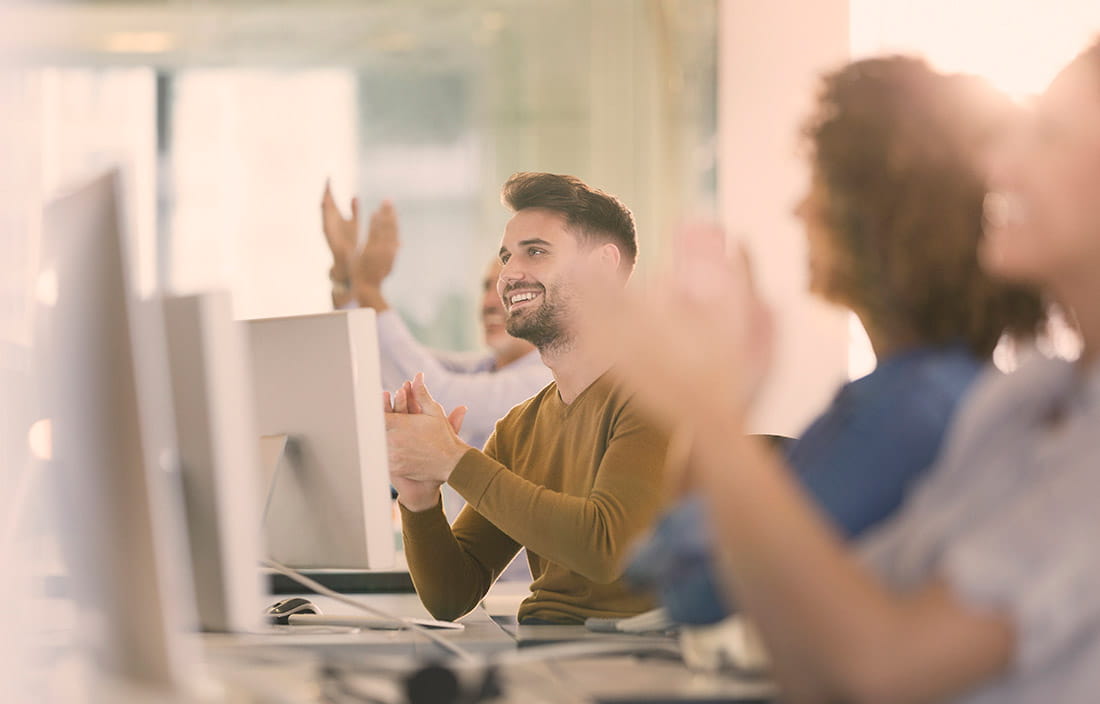 Southfield, Michigan –
Plante Moran announced Marten van Pelt as its next chief marketing officer, succeeding partner Jeff Antaya, who is retiring after 13 years of service.
In his new role as CMO, van Pelt will oversee all marketing functions, including strategy, sales, digital marketing, marketing technology, proposal and pursuit support, public relations, advertising and internal and external communications. Van Pelt joins Plante Moran from KPMG, where he was responsible for leading marketing for the US advisory practice.
In keeping with the firm's tradition of longer than typical succession planning, he started on Feb. 3 and will work alongside Antaya, ensuring a smooth transition through Antaya's official retirement date of Aug. 31.
Van Pelt joins Plante Moran with nearly three decades of experience in marketing, including strategy, business development, technology solutions, digital innovation, brand development, advertising and public relations for professional service firms and creative agencies and their clients.
During his tenure at KPMG, van Pelt was responsible for marketing and growing the organization's consulting business in the United States by building brand awareness, differentiating the firm in the marketplace and driving demand generation. From his base in New York, he also served as the business lead for firm-wide marketing technology strategy.
"When conducting the search for our new CMO, we made it a priority to find a leader who would continue the strong culture of innovation and growth Jeff brought to the marketing department," said Jim Proppe, firm managing partner. "We also wanted to find someone with exceptional interpersonal skills and the ability to nurture and enhance the team we built. I am confident Marten positions us well to meet the firm's needs now — and into the future."
Van Pelt has spent significant time in-house at national advertising, marketing and communication agencies, including Young & Rubicam, Inc. and Accenture Ltd. His international experience extends to working abroad for four years in the Y&R office in South Korea, where he managed growth and global operations for a large firm client in 50-plus offices globally across six business units.
Throughout his career, van Pelt has held leadership roles of increasing responsibility, giving him experience with budget development and management, talent acquisition and retention, and client services.
"Marten has deep roots in both the advertising and public accounting worlds, along with extensive experience in digital marketing," Antaya said. "He brings a great track record in coaching, mentoring and promoting people, which is consistent with our culture. His work at Young & Rubicam in South Korea demonstrates great management and marketing skills.
"Marten will be an excellent fit for Plante Moran, and we are eager to begin the transition process."
Van Pelt holds a bachelor's degree in political science from Syracuse University and a master of business administration from the London Business School. A native of Massachusetts, he will be relocating to Detroit from the east coast.
About Plante Moran
Plante Moran is among the nation's largest accounting, tax and consulting firms and provides a full line of services to organizations in the following industries: manufacturing and distribution, financial institutions, service, health care, private equity, public sector and real estate and construction. Plante Moran has a staff of more than 3,000 professionals throughout Colorado, Illinois, Michigan and Ohio with international offices in Shanghai, China; Monterrey, Mexico; Mumbai, India; and Tokyo, Japan. Plante Moran has been recognized by a number of organizations, including FORTUNE magazine, as one of the country's best places to work. For more information, visit plantemoran.com.