Plante Moran convenes technology team to better manage data and services for those experiencing homelessness in California
Snowflake, Informatica, Tableau, Amazon Web Services, and Crisis Response Network are supporting Plante Moran in providing a best-in-class data solution to help California better manage homelessness.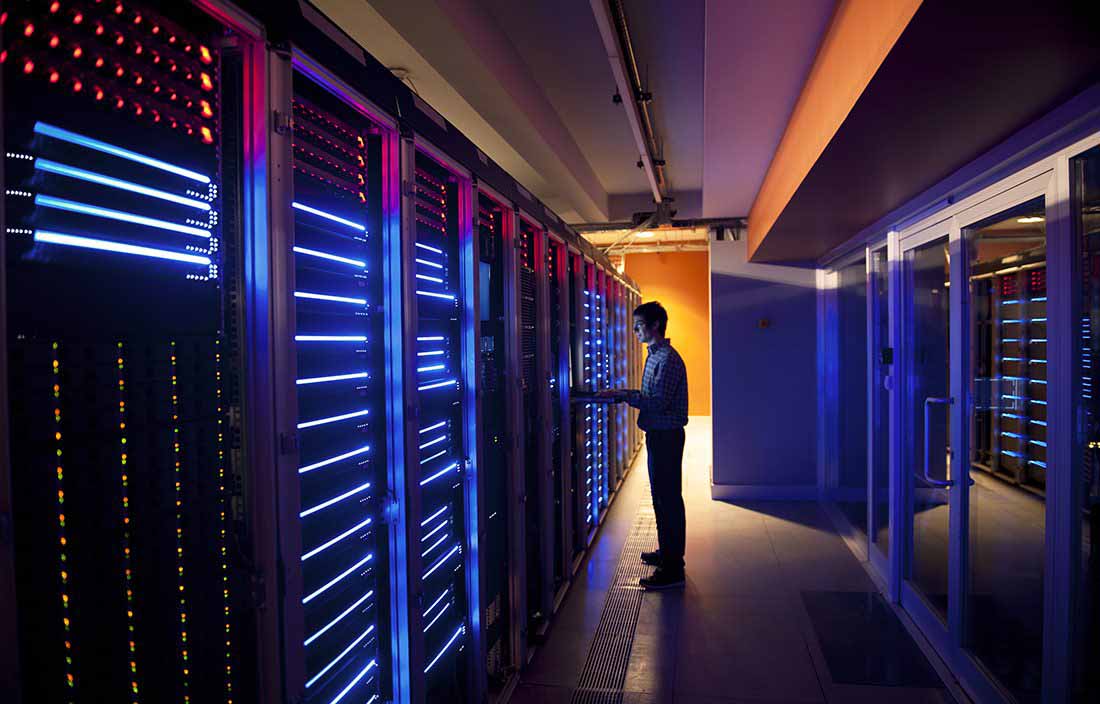 Southfield, Michigan – Plante Moran has convened a best-in-class team of technology experts to help the state of California better manage data and coordinate services for those experiencing homelessness.
Home to 27% of those experiencing homelessness in the U.S., California has awarded Plante Moran a three-year $3.9 million software and services agreement to build the new Homeless Data Integration System, or HDIS. The HDIS will aggregate information on the more than 150,000 people experiencing homelessness who access services in the state.
California will use the information to better understand the challenges impacting this population, identify trends, make data-driven policy decisions and drive program improvement at the local level. Additionally, analysis of the data will identify patterns of service usage that support broader efforts to identify racial and other inequalities among people experiencing homelessness.
One of the nation's largest accounting, tax and consulting firms, Plante Moran is partnering with some of the world's leading technology and data management companies to create the HDIS, including:
Informatica, which will move, cleanse, master and integrate the records
Snowflake, which will house the data warehouse, enabling the HDIS to securely share, combine and analyze data in near real-time
Tableau (NYSE: CRM), which will provide the user interface and provide real-time reporting and analysis
Amazon Web Services (Nasdaq: AMZN), which will provide secure and resilient cloud infrastructure and services for the HDIS
Crisis Response Network, which is an award-winning nonprofit based in Arizona that partners with communities to provide solutions that improve public access to local services and resources
Plante Moran will deliver the first phase of the contract in spring 2021 by accessing and compiling data from California's 44 continuums of care, or CoCs, to provide a common data set. This information will enable California to better understand the occurrence and duration of homelessness across the state.
"We are now one step closer to establishing a comprehensive homelessness data system to capture local information, better understand the services being provided to individuals experiencing homelessness and measure our progress," said California Business, Consumer Services and Housing Agency Secretary Lourdes Castro Ramírez. "We will gain valuable insight into the gaps and needs in our homelessness support systems and be able to answer key questions, including what interventions are most effective and where we should place greater focus of state and local resources to create more positive outcomes."
The HDIS also will allow the state and CoCs to gain valuable insight into the gaps and needs in its homelessness support systems. The system will aid the state in answering key questions, including what interventions are the most effective, where greater focus of state and/or local resources could create more positive outcomes and where California may be falling short in providing housing and services.
Want to talk to us about how we can help you use data to address homelessness in your state? Contact us here.
What our partners are saying:
Informatica Sales Director Will Payne: "Informatica is proud to partner with Plante Moran to deliver such an innovative solution for improving outcomes for those experiencing homelessness of California. Informatica's cloud native Data Integration, Data Quality and Master Data Management solutions will be used to ultimately provide 'the' trusted record source for the state. These solutions will allow California to provide accuracy and, most importantly, context around this issue. California will be able to gain insights into the characteristics of homelessness and identify patterns of service use. Informatica's Integrated solutions will ensure clean data and scalable connections to all necessary resources among our HDIS partners. We look forward to a successful outcome and ongoing solution to this critical project."
Snowflake District Manager-Public Sector West Zach Oxman: "We're excited to partner with Plante Moran on the HDIS project, leveraging cloud data warehousing and secure data sharing capabilities on Snowflake's single, integrated platform. Snowflake's modern cloud data warehousing capabilities separate compute from storage to enable Plante Moran with fast, reliable and secure access to all of its organization's data. With Snowflake Secure Data Sharing, data never moves, so Plante Moran is able to securely share, combine and analyze near real-time data across its business ecosystem for the HDIS. In addition, Snowflake also makes data governance seamless, so Plante Moran has the ability to fully govern access to data sets and control who sees what data when."
AWS U.S. Education, State and Local Government Leader Kim Majerus: "Access to comprehensive data and solutions can play a critical role in preventing and combating homelessness. AWS cloud computing technology can help states make more effective data-driven decisions and more rapidly respond to emerging needs. We are proud to be collaborating with Plante Moran and other AWS customers to help California better understand and serve individuals and families experiencing a homeless crisis in the state."
Crisis Response Network Director of HMIS and Database Resources Tyler Rosensteel: "Many communities nationwide are faced with increasingly complex technological challenges when it comes to addressing homelessness through a multi-sector approach. Solutions like the HDIS, built with industry-leading technology, will be a game-changing proposition for community planners and policymakers who want to see a measurable impact in reducing homelessness and addressing the financial and societal impacts of homelessness."
About Plante Moran
Plante Moran is among the nation's largest accounting, tax and consulting firms and provides a full line of business analytics and data management services to private and public sector organizations. Plante Moran has a staff of more than 3,000 professionals throughout the United States with international offices in Shanghai, China; Monterrey, Mexico; Mumbai, India; and Tokyo, Japan. Plante Moran has been recognized by a number of organizations, including FORTUNE magazine, as one of the country's best places to work. For more information, visit plantemoran.com.