Plante Moran moves corporate headquarters to Southfield Town Center
Plante Moran officially moved into its new corporate headquarters today, securing 12 floors in the 3000 tower of the Southfield Town Center.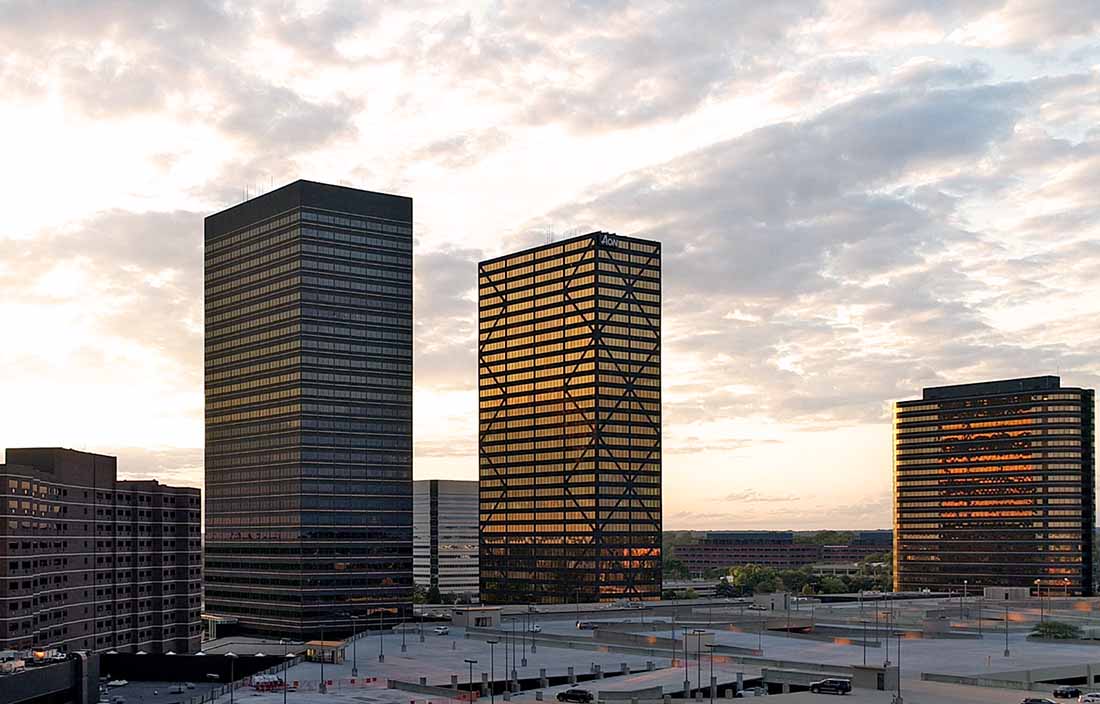 Southfield, Michigan
— Five years in the making, today's move enables one of the nation's largest certified public accounting, business advisory and wealth management firms to unite two former offices and more than 900 staff under a single roof in an easily-accessible central location. Plante Moran will occupy 192,600 square-feet of space in 3000 Tower Center, making it the largest tenant in the building — and making this one of the largest commercial real estate transactions during the COVID-19 pandemic.
Under Michigan's MI Safe Start Plan, Plante Moran staff will begin transitioning from fully remote work to more in-person office work over the coming months.
Plante Moran's new office features:
Nearly 1,000 shared work spaces, giving staff options for the task at hand — from quiet, individual offices and workrooms to larger spaces that promote collaboration.
Twelve large gathering spaces, enabling Plante Moran to host large meetings, in-person trainings and in-house client events. These spaces include cafes, a private lobby and private outdoor space ideal for hosting guests.
State-of-the-art technology for conducting virtual meetings and collaboration with staff and clients across the firm's footprint.
Additional building amenities, including a gym, covered parking, shops and proximity to restaurants.
The office will also feature customized graphics that highlight the firm's core principles, values and rich almost 100-year history including:
Motivational quotes placed throughout the office from our founders, staff and other influential individuals.
The Wheel of Progress, which is a moving wheel purposefully located in an area where staff and recruits spend time to remind them of the wheel's importance to firm culture.
A "One-firm firm" wall that illustrates the firm's diverse capabilities and locations while reinforcing that Plante Moran is a single firm united in supporting clients.
"For more than five years, Plante Moran has been in search of a space that would better fit the needs of both our staff and our clients," said Group Managing Partner Teresa Pollock. "We were reimagining a 'digital-first' office space, and looking for the perfect balance of location, amenities, accessibility and customization for each group. The Southfield Town Center checked all these boxes – and more.
"One of our deciding factors was this location's benefits to our clients. Our new headquarters is right off the highway and features prominent signage, making it easily accessible for everyone. We have abundant covered parking and reserved spaces for our visitors, making it especially convenient during Michigan winters. And after nearly two decades of working from multiple Southfield office locations, we'll be able to unite all our staff in one building."
Plante Moran is making the two-mile move from 27400 Northwestern Highway, where it has been headquartered since 1985, and joining a second facility that was occupying three floors in the Town Center building since 2018. The firm signed its 15-year lease on the new space shortly before the global pandemic began in 2020 and completed renovations and buildout this spring, underscoring its commitment to the critical importance of in-person work.
The new offices in the Town Center will enable team members in audit, tax, management consulting, wealth management and Plante Moran Cresa to gather in a single facility where they are joined by staff from internal services, including HR, marketing and technology. In Southeast Michigan, Plante Moran also has offices in Detroit, Auburn Hills, Ann Arbor, and Clinton Township.
"The new space has an energetic, clean and simple design, which includes a new direction in messaging," Pollock noted. "We've been able to marry form and function at their peak so team members can complete projects independently or in teams with the utmost efficiency.
"The firm has grown and evolved dramatically over the past 35 years, transforming our culture, brand and the way we work. We can't wait for staff and clients to experience our new space that will foster team collaboration, improve client service and efficiency and increase our sense of community."
The corporate real estate arm of the firm, Plante Moran Cresa, was instrumental in strategizing and guiding the firm through the major milestones of the project. Southfield-based HED served as the architect for the project, which was led by Detroit-based Sachse Construction.
About Plante Moran
Plante Moran is among the nation's largest accounting, tax, consulting, and wealth management firms and provides a full line of services to organizations in the following industries: manufacturing and distribution, financial services, service, healthcare, private equity, public sector and real estate and construction. Plante Moran has a staff of more than 3,300 professionals throughout Colorado, Illinois, Michigan and Ohio with international offices in Shanghai, China; Mumbai, India; Tokyo, Japan; and Monterrey, Mexico. Plante Moran has been recognized by a number of organizations, including Fortune magazine, as one of the country's best places to work. For more information, visit plantemoran.com.
# # #