Risk versus reward: Six considerations for smart cities
From safer communities to more effective, data-driven decision-making, smart city technologies have numerous benefits. But, with opportunity, comes risk. Here are the top six considerations for successful smart city planning.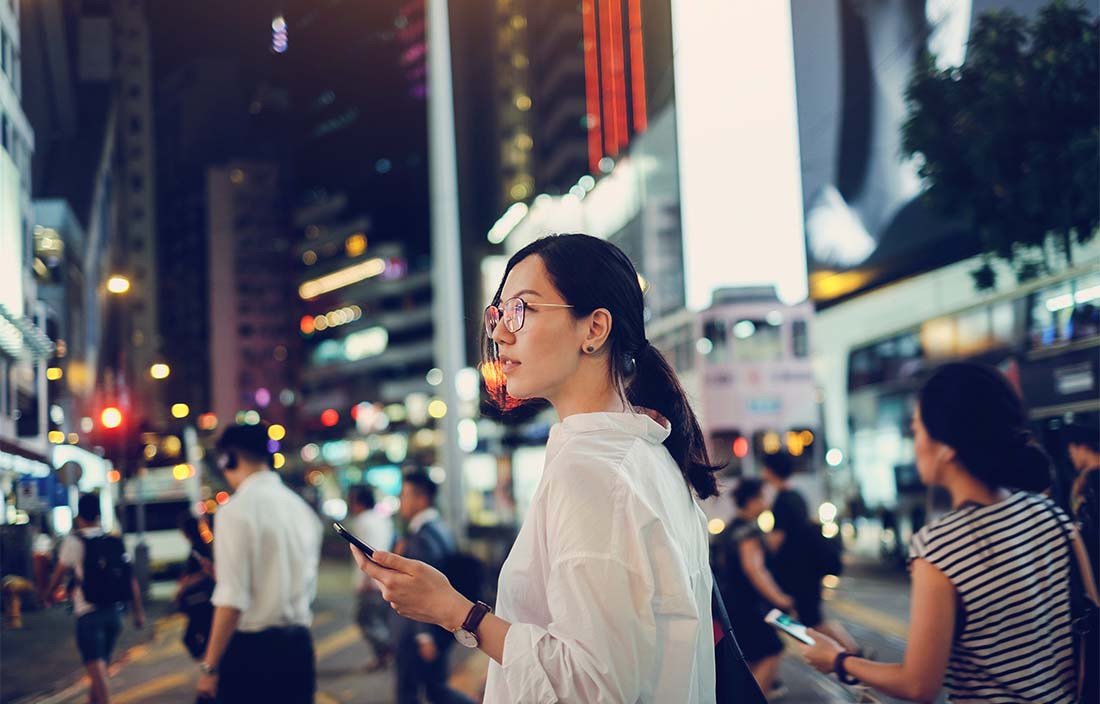 Smart city technologies improve services and help cities operate efficiently, but they don't come without their risks. For successful implementation and adoption, you not only need to engage citizens and businesses, but also consider the financial investments and potential security and privacy concerns. Below are the top six considerations for smart cities:
1. Stakeholder engagement
One of the main goals of any city government is to provide cohesion between citizens and public servants to create a positive impact in their community.
To ensure stakeholder buy-in, expand participation, and improve overall project success, it's important to identify smart city initiatives that your citizens will value. The thoughts and ideas from city residents and local businesses should be at the center of any smart city planning initiative.
The thoughts and ideas from city residents and local businesses should be at the center of any smart city planning initiative.
One way to ensure the identified project benefits citizens is to use real-life cases to initiate new projects. Open town hall meetings, discussion forums, surveys, contests, prize giveaways, and other social media channels are useful techniques to make sure citizens can voice their opinion and collaborate with their city.
Take the City of Louisville, for example. They created the Office of Civic Innovation to provide deep collaboration between citizens, private partners, and the city government. This civic engagement initiative promotes communication with residents about upcoming projects, gathers comments and concerns, and enhances the digital equity between Louisville's residents.
Another way to ensure smart city initiatives capitalize on public demand to enhance citizen self-service and overall engagement from stakeholders within the development community is to consider adopting Electronic Plan Review (EPR) software or ePlan. EPR software helps connect stakeholders within the development community by giving access to all the same information such as video tutorials, FAQs, and tools that make it easy for the development community to fully participate.
Ultimately, your city's residents will bear the social and economic burden of a failed technology implementation, or reap the benefits of a successful, innovative smart city initiative, so it's important they're included.
2. Technology due diligence
While there's a vast array of available innovative technologies in the marketplace, the allure of cutting-edge technologies can falsely portray the realities of a smart city. With so many options, it can be difficult to decipher which technologies will maximize benefits for a community. City officials are often too focused on leveraging new technologies without performing the proper due diligence to guarantee the selected technologies meet the cities — and its citizen's — needs.
The first step? Identify the issues your city faces, and develop your business requirements. Next, consider the direct effects of a new technology's reliability, functionality, maintenance, training requirements, and cost. Also consider the indirect effects technology implementation may have on existing policies, resource allocations, security controls, and other business procedures. For example, the City of Chicago embarked on a "Smart Lighting" project which offered the installation of better, smarter and more-reliable street lighting, which are energy efficiency and a better quality of life in neighborhoods throughout the city of Chicago.
With rapid advancements in technology and overall innovation, some technologies also become obsolete faster than others. A new and disruptive technology could quickly become available shortly after a large investment has been made in an existing technology.
3. Updated policies
New technologies mean new regulations. Current city policies may be outdated and sometimes don't address advancements in the internet, connected devices, and the use of sensitive data. Autonomous vehicles, citywide camera systems, artificial intelligence, and other smart technologies will require new policies and procedures to ensure there are proper regulations and controls in place. These policies should be developed prior to any large-scale technology implementation so that the integrity of city operations are maintained.
For example, Kansas City successfully developed a smart city data privacy policy six months before they installed gunshot sensors in low-income areas. This new policy defined what data would be collected, why the data would be collected, and how the data would be shared with the public. Many residents had reservations about the city using the data collected to spy on the community and potentially invade their privacy. To combat this trust issue, the policy was jointly created by citizens, local businesses, and the Kansas City government.
Antiquated public policies don't often advocate for private/public partnerships that have been proven to maximize the benefits of a smart city. It'll be an ongoing challenge for city governments to develop policies that promote innovation, but at the same time, ensure the appropriate restrictions are in place to protect residents.
City governments will need to develop policies that promote innovation, but at the same time, ensure the appropriate restrictions are in place to protect their citizen's sensitive data.
Clear privacy regulations will be necessary to parcel out which data is open and which data is private.
4. Financing strategies
Smart city transformation is an expensive endeavor. Cities will need to consider all financing strategies before investing in any smart city initiatives. Some of the most common financing options include: federal grants, private grants, local private investments, private donations, and in recent years — labeled green bonds. Because smart cities can come with a high price tag, it's imperative you conduct comprehensive return on investment analyses to ensure taxpayer dollars are well spent.
The City of Columbus has been very proactive in their smart city financing strategies. Columbus was the winner of the federal Smart City Challenge and was awarded $40 million form the Department of Transportation, and $10 million from a private company, Vulcan. The City of Columbus was so successful at marketing their smart city strategies and goals that they raised an additional $450 million dollars from numerous organizations, including: the state of Ohio, IGS Energy, Ohio State University, Singularity University, Nationwide, and others.
A public/private partnership is another financing option to help cities reduce financial and operational risks associated with their smart city initiatives.
Public/private partnerships help cities reduce financial and operational risks associated with smart city initiatives.
For example, Cisco recently invested over AU$1 million ($750K USD) in a pilot of smart city technologies in Adelaide, Australia by deploying many sensors across the city. These sensors have the ability to track numerous data points from traffic flow, autonomous vehicle management, and infrastructure health assessments.
5. Cybersecurity
Perhaps the largest, and most devastating, incident that can adversely affect a city is a large-scale cybersecurity attack. Governmental entities face a unique situation because cities are responsible to ensure their network is open and accessible to all members of their community, but also secure and safe from all cybersecurity threats. A forecast by International Data Corporation (IDC) estimates that there will be 41.6 billion IoT devices in 2025. This expected expansion in many cities' digital footprints increases the number of access points available to a hacker, which can make it easier to find a weak link in a city's network.
Key governmental departments and agencies such as utilities, transportation, and public health leverage complex — and often vulnerable — systems to support day-to-day operations and house sensitive data. A cybersecurity breach within any of these operating systems could jeopardize a city's ability to provide its citizens with power and water, halt public transportation activities, and leave citizens at risk of identity theft. Furthermore, the financial and social costs to repair an aggressive cyberattack can be catastrophic.
As cities continue to adopt smart city initiatives, it's paramount that effective cybersecurity protocols, procedures, best practices, and disaster recovery plans are implemented to protect residents and data from all cyber threats. Robust functional testing of all new technologies should be performed to ensure they're deployed with effective and secure safeguards in place.
6. Data governance
Many public sector organizations operate in silos, but the very essence of a smart city consists of open data and the flow of information between multiple internal and external outlets. As the internet of things (IoT) and big data become a reality in our cities, there's an increasing risk for data to have inadequate security, minimal usability, low accessibility, or poor integrity. For example, over 70 percent of government officials claim they often encounter bad data that hinders their ability to perform their job functions. This bad data can come from outdated information, human error, or incorrect application configurations.
Additionally, citizens are rightfully concerned about privacy as it relates to who can collect, own, or distribute certain information about themselves. With the rise in public/private partnerships across city operations, there's an additional layer of data that needs to be governed. For example, if a city's fire department is using a third-party vendor's software for dispatching, does that service provider have the right to use their data to create predictive algorithms? Or, if a city has security cameras placed across public areas, what data can be used and for what purpose? Cities must examine their current operations and develop a comprehensive data governance framework that addresses their citizen's best interests.
Smart cities are the future. Whether your city has already adopted smart city technologies, or is in the planning stages, you'll need to face these risks head-on whether you want to or not. Risk mitigation involves proper planning and collaboration between multiple departments and stakeholders. For more information on how to maneuver some of these considerations, contact us today.