Five predictions from the 2018 Food & Beverage Forum
The 2018 Food and Beverage Forum gathered industry pros in Chicago to talk trends, technology, and tastes. Find out what speakers predicted in 2019 for the food and beverage industry.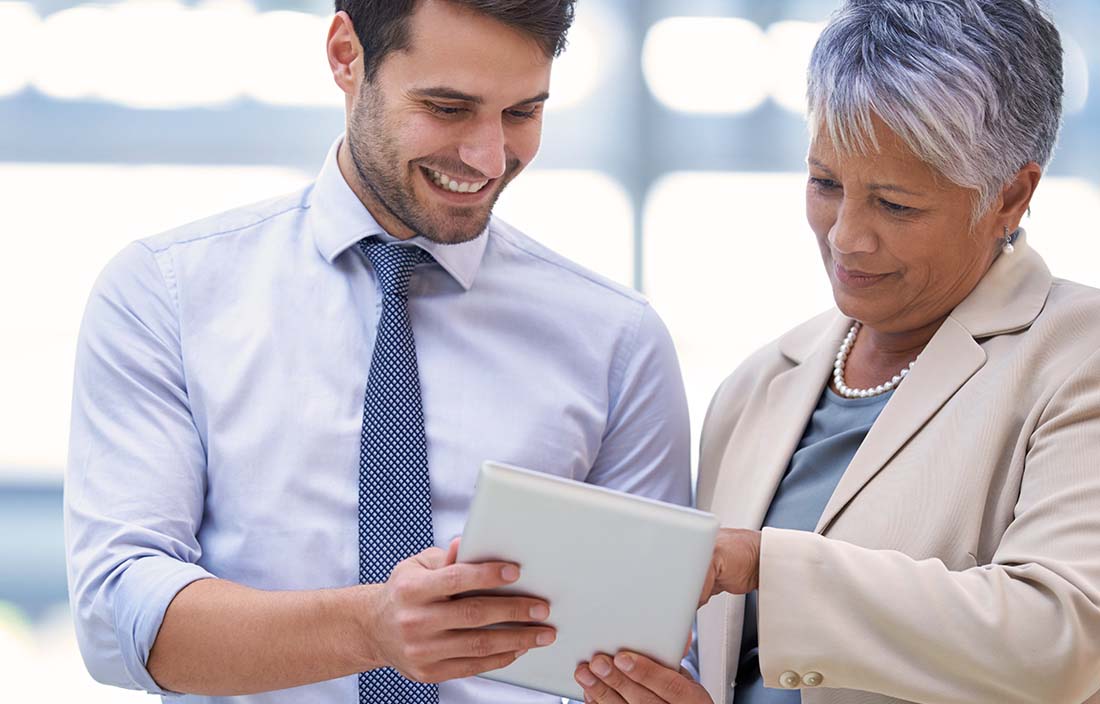 The food and beverage industry is experiencing a continued shift in mindset. It's commanding attention from consumers, producers, and investors. Technology is becoming increasingly accessible to companies of all sizes, and it's being leveraged in ways that are keeping consumers safer, adapting to their changing tastes, and reframing how value is perceived by the companies they buy from. And it's not just consumers; a new generation of industry professionals is impacting the landscape as well. Their willingness to adapt to new technology is improving efficiency and driving new industry trends.
Expect consumers to buy from a wider range of retail stores in 2019 and beyond.
Technology, trends, and tastes were the focus of the 2018 Food and Beverage Forum, which gathered industry experts from young startups to long-established consumer packaged goods (CPG) companies. Industry leaders shared their best insights from the last year, as well as a handful of predictions for 2019 and beyond. Here are five exciting predictions for the food and beverage industry that we heard about at the forum:
1. Microtargeting will drive foot traffic, so supply chains must be ready. Mobile ads, typically pushed out by social media, are driving foot traffic by offering hypertargeted deals to small segments of customers. By taking advantage of this technology, companies can collect useful data to better understand their customers' needs and behaviors. Long-term use of technology makes for happier consumers and can lead to higher sale volumes, but it also creates new challenges for the supply chain.
For example, limited time promotional offers or products that are subject to seasonal demand can lead to high demand in short spurts. As promotional offers become more targeted, they may create more challenges to food and beverage suppliers. If suppliers are able to provide enough products for the promotion or seasonal period, they may face an issue with replenishment if they're not properly forecasting demand. This can lead to significant lost opportunity costs. The advice to suppliers? Stay in real-time communication with your customers and the end consumers, and make sure you have the cash flow and raw materials you need to manage fluctuations in demand.
2. Consumers still like brick-and-mortar retail stores for fresh groceries and will continue to patronize multiple stores. A consumer may shop at Trader Joe's for frozen food and less expensive staples, Whole Foods for organic meats and harder-to-find health food products (collagen smoothies, anyone?), the farmer's market for fresh produce, and thrivemarket.com for specialty protein bars and snacks. Shopping at multiple brick-and-mortar retail establishments was still a routine behavior for many consumers in 2018. Gone are the days of the one-stop shop — expect consumers to continue buying from three or more brick-and-mortar stores in 2019 and beyond.
While shoppers are increasingly turning to the web for groceries, in-person grocery shopping is still preferred, especially for main food items like fresh produce and proteins. The convenience of ordering from websites like boxed.com or having somebody do your in-store shopping for you, like with Target's Shipt, doesn't appeal to the consumer who prefers to see and touch the products they're consuming — many will continue to want to test avocado firmness with their own hands.
What does that mean for suppliers? If retailers are no longer the one-stop shop, they'll need to focus on innovative products that drive consumer demand. Demonstrating high consumer demand will allow food and beverage companies to expand and diversify their customer base and distribution channels.
3. Smart warehouses will improve the recall process and keep consumers safer. There's nothing like a food recall to remind us that it's high time for tighter controls (looking at you, romaine lettuce). Until recent years, food and beverage companies didn't really have the technology for it, but now, smart warehouses are enabling producers to improve utilization and handle recalls more efficiently than ever. Geofencing on trucks and within the warehouse helps track the location of production lots, which trucks are on the road, and when they'll arrive at supply docks. Blockchain can also be leveraged for tracking and lot ID traceability.
Now, with the appropriate technological investments, food and beverage companies can trace all the way through from the raw ingredients in the production facility to the finished goods warehouse, to the retail customer and the consumer. If this technology is properly used, companies can use Blockchain to determine the root cause of a recall in minutes, compared to the hours or days it takes using traditional technology.If not managed properly, a recall can cause significant financial and reputational harm to a company, including bankruptcy. Recalls are what keep most food and beverage executives up at night. Investments in supply chain technology can help them sleep easier, knowing that increased production efficiency and improved food safety can provide significant returns.
Companies can use blockchain to figure out the root cause of a recall in minutes.
4. Big CPG companies will continue to invest in food and beverage startups. A continuing major trend is that large CPG companies aren't just acquiring proven brands anymore. CPGs are making investments in early-stage companies, often pre-revenue, and even creating incubators to foster new, innovative product ideas. It's often easier for a big CPG to pay a high multiple for a promising small food and beverage company than to use internal research and development (R&D) to "strike gold." Major CPG brands might not be able use their R&D teams to foster the same level of innovation that a startup can, but they can often use their own supply chain to bring innovative products to scale.
So, a continuing trend is for large CPG companies to continue coming in near ground level to purchase emerging brands created by passionate and often "scrappy" startups. In the past, investments at this level would have typically come from angel investors, venture capital, or private equity. Considering the fact that two of every five startups fail, the CPG companies are playing a numbers game, throwing money at many projects hoping one or two will hit it big. We expect funding from CPGs to continue, and we're eager to see who will be the big winner(s) in 2019 and beyond.
5. Snacking is not a fad, and the importance of on-the-go consumption continues. In the past few years, millennials, "soccer parents," and busy professionals have proven they're willing to pay more for convenience. The percentage of meals consumed without the use of an appliance — not even a microwave — has increased significantly. Prepackaged salads and sandwiches, protein bars, and other easy-to-consume items are the preferred choice of a growing demographic of very busy consumers.
Conclusion
A trend we're seeing, and expect more of, is retailers opening locations with smaller footprints, in-store pickups, and online delivery. These "on-the-go" locations will use technology to help consumers spend as little time as possible finding food so they can devote more time to their busy lives.
If growth is the goal (isn't it always?), investing in new technologies to capitalize on these trends may prove imperative. Sure, there may be a high, upfront cost to technology, but considering where the industry is headed waiting too long could cost much more in the end.