Smart city implementation: Nine tips to get you started
Smart city technology implementations aren't simple. With various moving parts — including people and data — now isn't the time for a light touch. Here are our tips.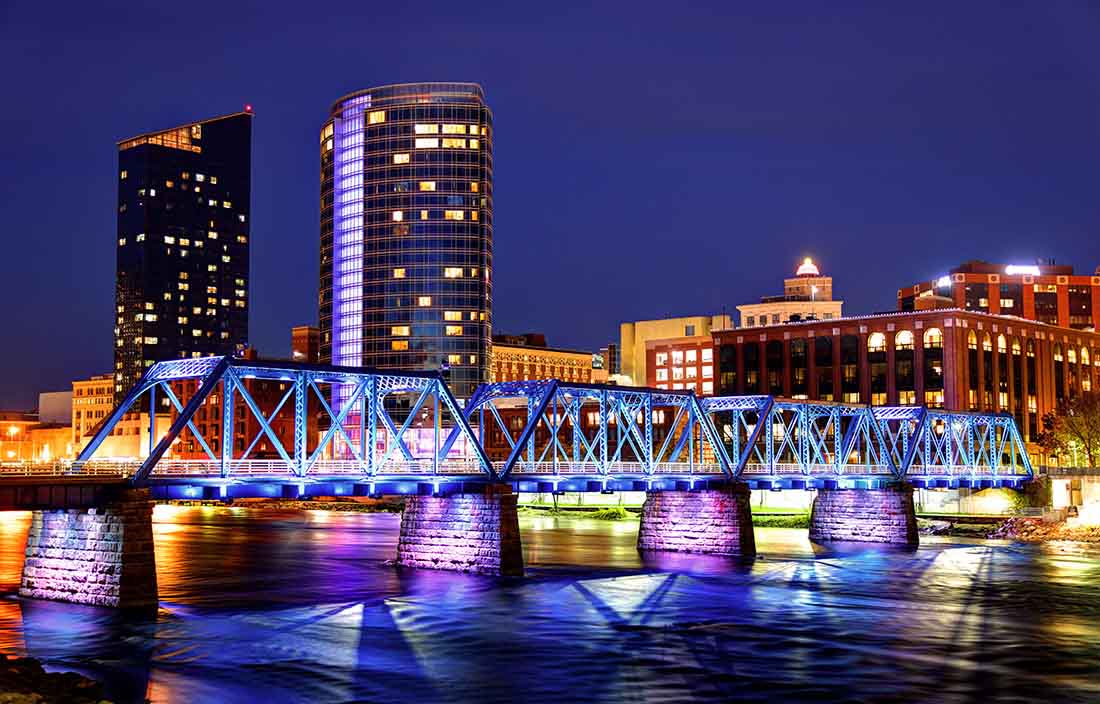 Smart city technology is already benefitting many cities. However, a successful implementation isn't as simple as procuring new solutions. These nine steps will help you in your journey to becoming a truly smart city.
1. Collaborate with stakeholders
A city is only as smart as its connectivity to its constituents. A successful smart city plan relies on the involvement of your city's citizens, businesses, and other stakeholders. What should you do to increase collaboration? Spread the word of this initiative and host public forums. These forums should be accessible, well-advertised, and should educate citizens on what smart city technology can, and cannot, do for them. Be receptive of what they want in their city and collaborate with them. Ongoing communication will be key in determining what the city wants and needs.
2. Create your smart city plan
Once stakeholders have identified key areas for improvement, it's your job to create the execution plan. This strategic plan should establish a governance structure, relevant policies, and the manner in which decisions are (and were) made. The plan should define what being a smart city is to your city. A city's initiatives shouldn't be dependent on what other cities have chosen. The merit of a smart city plan is in its foundation of stakeholder needs. However, the plan should focus on a certain goal or function the city is planning to improve. Improving education, safety, roadways, other infrastructure, utilities, and health services are just some of the areas that can be improved by the implementation of smart technology. For example, the cornerstone of Columbus, Ohio's, plan is the future of transportation. The City of West Hollywood, California's plan begins with establishing a "smart" city hall — one that's equipped to leverage data analytics, address key priorities, and automate processes.
The plan should focus on a certain goal or function the city is planning to improve.
Two dynamic pieces of the plan will be governance frameworks for both program delivery and collected data. Program governance will define the responsibilities of each role, the process in which decisions are derived, and plans to review this structure at certain milestones. A strong data governance framework will outline who collects the data, how it's collected, and who owns the data. A fortified data governance framework is imperative in planning a smart city. Just as law enforcement is tasked with protecting the city's citizens and businesses, the city is responsible for protecting its stakeholders from misuse of data.

3. Prioritize implementation efforts
It may be tempting to immediately pursue grandiose, sweeping changes. Usually, these changes require the most capital and time — two resources your stakeholders will be most hesitant to provide. Prioritize small and quick victories at the beginning to broaden stakeholder perception of the initiative. With small victories comes the trust to pursue larger and more time-consuming projects.
A great tool to prioritize initiatives is a use case. Use cases will help the city understand the potential benefits, the impact on the plan, and the efficacy of its governance plan. Better public transportation sounds great, but if your city is facing urban sprawl, the costs may outweigh the benefits. West Hollywood, for example, included use cases reflecting the potential smart city impact on its citizens, small businesses, and tourists.
4. Develop strong partnerships
Partnering with organizations, both local and national, will allow you to harness knowledge and reputation from experts in the fields affected. An affiliation with renowned firms, universities, and agencies will provide assurance to the public prior to the completion of the project. Finding expert partners in technology, urban development, policy, and the implementation of the related technologies will be crucial in staying within budget and time frames.
5. Seek additional funding
Financing a smart city is no small feat. The upfront capital investment necessary will more than likely be more than the city is willing to burden on taxpayers. In addition to the knowledge provided by partnerships, another benefit of strong partnerships is financial backing. Grants from the federal government, nonprofits, and public private partnerships (P3) can help finance your initiatives. Even though it was a runner up in the U.S. Department of Transportation's Smart City Challenge, San Francisco was still awarded an $11 million grant to pilot smart carpooling and traffic signals.
In a traditional P3, the private partners can take the burden of development costs away from the city in exchange for some of the revenue generation created by the product. Instead of direct revenue, smart city P3 can provide network data access to the private partner. Kansas City, Mo., partnered with Cisco and Sprint. These private partners contributed over 75 percent of the capital necessary for their projects, which include public Wi-Fi installations throughout all of downtown. In return, Sprint will maintain 50 percent of the network for its own use throughout duration of the partnership. Prior to offering access to citizen data as compensation for capital outlay, be sure to modernize your data governance policies.
6. Ensure maintainability
Smart technologies cannot exist without a strong foundation and ongoing maintenance. These technologies are a technology investment just like any other. Assess your environment, and be sure that key responsibilities are assigned and that you have adequate resources. Determine if your infrastructure is adequate, if databases need to be upgraded, or transitioned to the cloud, and if workstations have the proper operating systems. With an influx of more data — and much of it coming from your citizens — your network security should be routinely reassessed.
7. Pilot testing
Before rolling out your program or service to every constituent, determine its efficacy. Pilot testing with a defined group of users or within a specific geographic area will allow you to measure the benefits of the new offering. This smaller group will also help you determine required fixes in the process, technology, and user experience. Based on these results, you can refine the offering prior to full deployment.
8. Deploy
It's finally time to launch your initiative! Prior to go-live, train the relevant individuals on their duties for go-live day. This includes help desk staff, database administrators, and third-party staff. Furthermore, develop and implement a customer communication plan. Include when a project is going live, how this will affect them, and how they can provide feedback. Be sure to show gratitude for their patience in your effort to make the city smarter.
9. Assess, improve, and repeat
What went right in the rollout? What could have been better? Assess the deployment — how quickly it occurred, troubleshooting, public response, etc., and document for future use. Update the inefficiencies found in the initiative on a continual basis. The transformation into a smart city doesn't end after the launch of your first initiative. The City of Columbus published five lessons they've learned in how to best launch and operate a smart city initiative. The lessons include a demolition of silos with strong leadership, consistently communicate with process owners and stakeholders, and getting as many citizens involved as possible. The strategic plan should be a dynamic, ever-improving vehicle to guide the city forward.
The strategic plan should be a dynamic, ever-improving vehicle to guide the city forward.
Whether it's your first or 50th initiative, following these implementation steps will improve your success rate.