10 financial strategies to capitalize on before year-end
The market downturn, inflation, rising interest rates, and concerns over the economy are leading investors to revisit their personal finances. Are you missing opportunities for financial gain? Get started with 10 ideas we're considering for clients.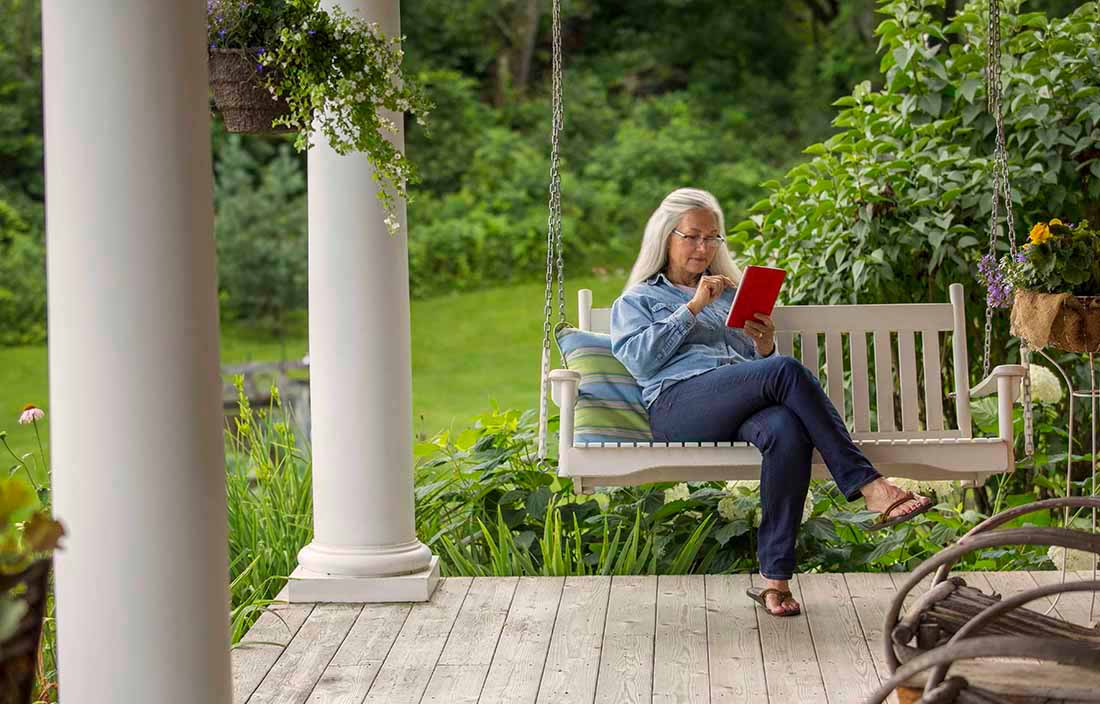 For proactive investors, 2022 has presented opportunities amid volatility. As we've spent time with our clients, we've uncovered strategies to make the most of this environment. The ideas below represent some of the more consistently relevant ideas. These may be able to add to your bottom line while keeping you on track to hit your financial goals.
Here's our "to-do" list as we head toward year-end.
1. Assess your portfolio strategy
Investor concern over inflation, interest rates, and the possibility of a recession remain. Recent market action gives you the opportunity to reaffirm risk tolerance and confirm cash reserves remain at appropriate levels. Additionally, you can assess if this is an appropriate time to consider strategically rebalancing your portfolio.
Your review could include:
Evaluating strategies for navigating a continually evolving interest rate environment.
Considering new opportunities presented by this year's relatively large pullbacks in certain areas of the markets.
Revisiting the cost benefit of utilizing alternative investments.
2. Revisit cash management strategies
With the changing interest rate environment, you can once again generate some yield on cash reserves. Cash alternatives vary widely, so matching features of different options with intended needs is important. Even within a brokerage account, numerous money market fund options come with differing yields and even some liquidity risks. Confirm you're comfortable with both the yield your cash is generating as well as the products generating that interest.
3. Measure progress toward financial independence
Although the past few years have been difficult on numerous fronts, investors have generally seen steady growth in their overall net worth, even with this year's market pullback. After a period of strong performance, it can be beneficial to review your current assets versus the levels necessary to support financial independence. With this analysis in hand, decisions can be made on savings rates, investment policy, and wealth transfer strategies. In many cases, it can also be a good opportunity to think about the positive changes and celebrate the results of a disciplined financial strategy.
4. Consider Roth conversion or contribution strategies now
Investors often make Roth contributions heading into tax season for the prior calendar year. They also typically consider Roth conversions toward year-end in the context of year-end tax planning. While no one can predict the direction of the markets over the coming year, the pullback this year creates potential opportunity. You may want to consider pulling forward the timing of your normal Roth funding strategy. Particularly if, based on your overall investment strategy, new dollars will be placed into the hardest hit and/or most attractively valued asset classes. While the risk remains that the markets could slide further, it's worth evaluating given the long time horizon often associated with Roth dollars.
5. Address tax planning opportunities
Many investors paying 2022 quarterly tax estimates based them on prior year income. Coming off years of strong market returns and higher overall income, these estimates may prove on the higher end, depending on your overall tax situation and how markets fare through the end of the year. Work with your advisory team to determine if remaining tax estimates should be adjusted down.
Additionally, review your portfolio for "tax-loss harvesting" opportunities (but be careful — specific rules apply that negate the benefits if violated). This strategy entails selling securities (or specific lots of securities) at a loss and immediately buying similar securities. By executing such trades, losses are pulled forward and can offset other gains (saving you tax dollars). However, by buying a similar investment you avoid locking in the actual economic downside, allowing those funds to recover if/when markets rise.
6. Check on education funding
If you own a 529 education savings account, you may benefit from an adjustment of current funding relative to anticipated needs for beneficiaries. Needs can change based on choice of schools, available scholarships or aid, and other factors that affect net needs from plans. Remember that balances can also be shifted among certain family members.
Starting in 2023–2024, student financial aid (i.e., FAFSA) applications will no longer count grandparent-owned 529 plans when considering resources. Therefore, when deciding whether a parent or grandparent should own a new 529 plan, there may be advantages to choosing the grandparent level.
7. Review buy-sell agreements
Businesses have seen their value increase over the past few years, so it's important that privately held business owners revisit any buy-sell agreements and confirm that all parties agree on the stated price and/or the mechanism to set price in the future.
If you're relying on insurance to help fund obligations, you should revisit coverage in light of any changes.
8. Plan now for sunsetting estate tax exemptions
If your family is considering wealth transfer strategies, you should be actively developing and implementing your plan now. The current estate exemption is still scheduled to drop in half in 2026. If you're considering wealth transfer to minimize future tax bills, you may benefit from doing so sooner rather than later.
2022 featured a large inflation adjustment to the gift tax exemption figure. So even families that had previously used all their exemption could make sizeable gifts this year.
Check with your advisor.
Many transfer strategies may benefit from leveraging today's relatively low interest rates while they last. They are already moving higher and, if market interest rates continue increasing, we expect that trend to continue. This could include intrafamily notes to lock in today's rates. It could also include considering grantor retained annuity trusts (GRATs) and other related vehicles while the hurdle rate to transfer upside remains relatively low.
9. Don't forget the estate planning "freebies"
While opportunities currently remain to transfer larger amounts of wealth over the next few years, don't forget the simpler options as well:
The annual exclusion gift limit has increased to $16,000 per person.
Medical expenses can be paid without limitation if you pay the medical provider directly.
Education expenses can also be paid with no limit if you issue payment to the institution and not an individual.
10. Plan for philanthropic giving
Donor-advised funds (DAFs) and family foundation balances have swelled in recent years due to accelerated gifting for tax purposes and strong market performance. If philanthropic giving is in your plan, this may be a good time to review your strategic plan for the funds moving forward.
Not sure where to start?
As with many financial topics, these planning concepts shouldn't be considered as individual silos. Your advisory team can work with you to tie those that apply into your broader plan. Contact your relationship manager to discuss further. If you don't currently work with us, reach out to speak to one of our advisors — we're happy to connect.