Special Market Commentary: Policymakers respond to banking sector turmoil
Policymakers intervene to re-instill confidence in the banking system following the closures of Silicon Valley Bank and Signature Bank.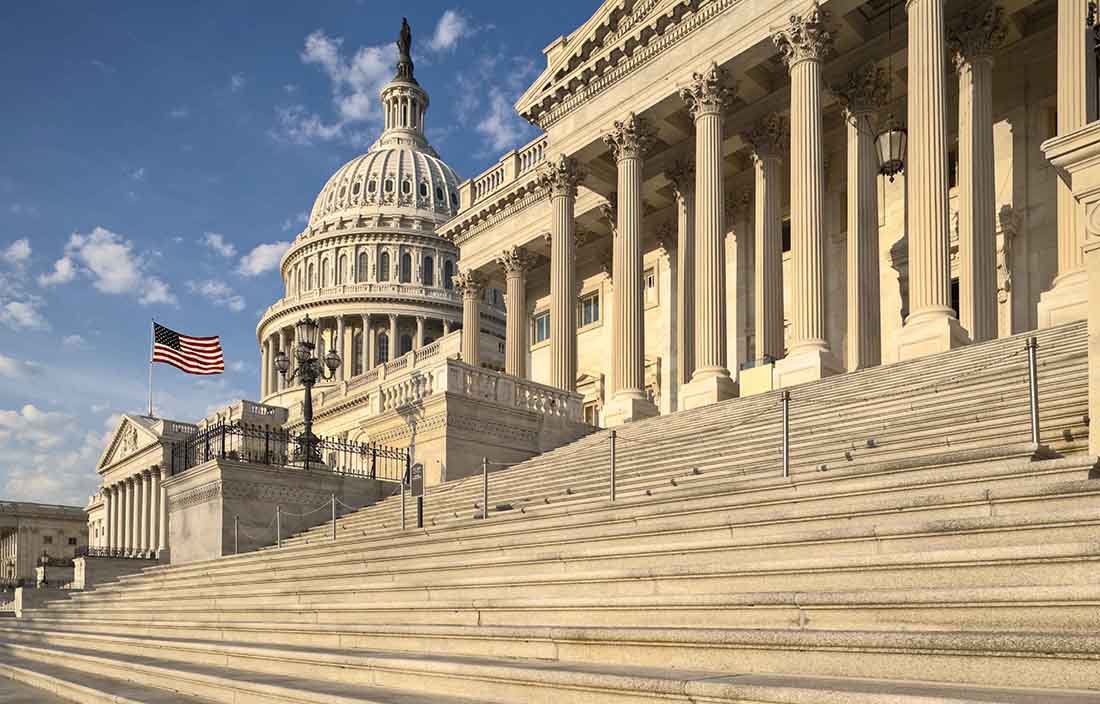 Following the closure of Silicon Valley Bank (SVB) on Friday and Signature Bank on Sunday, U.S. regulators have taken significant steps this weekend to reinforce the stability of financial markets and stave off further contagion. Equity markets opened on a weak footing, but these actions appear to have provided some support, lifting most major indexes well off their opening levels and finishing the day relatively in line with their Friday close. Still, a significant degree of uncertainty remains as investors digest recent policy efforts amid ongoing concerns surrounding these events.
What happened?
On Friday, SVB was shut down by regulators following a run on the bank amid failed attempts to boost liquidity and shore up its balance sheet. SVB was the 16th largest bank by assets, and its closure was the largest bank failure since Washington Mutual in 2008. The news shocked markets and led to a broad sell-off, with many regional banks in particular experiencing sharp declines due to fears that contagion could spread through the financial sector and have a larger negative impact on the economy. Bond yields fell sharply as investors flocked to safe-haven assets, including U.S. Treasuries.
Over the weekend, regulators also seized Signature Bank, which had experienced significant outflows as concerns around SVB spread. In an attempt to stem the tide, policymakers moved quickly and decisively. At 6:15 p.m. on Sunday evening, in a joint statement by the Treasury, Federal Reserve, and FDIC, policymakers announced a "systemic risk exemption" and outlined actions to provide protection to all depositors within those failed banks, extending that lifeline to even cover deposits above FDIC insurance limits. Additionally, the Federal Reserve announced additional funding to banks to be made available through the creation of a new Bank Term Funding Program to "help assure banks have the ability to meet the needs of all their depositors."
As a result of recent events, other banks have also come under pressure, including First Republic Bank, Western Alliance Bancorporation, PacWest Bancorp, and Charles Schwab to a lesser degree. Given that Schwab is a custodian utilized by some of our clients, we wanted to acknowledge a few key highlights. Schwab is one of the largest brokerage firms in the country with a banking division that places it among the 10 largest banks in the country. Earlier today, Schwab issued a formal statement to address questions surrounding current conditions and their financial position, noting the following:
More than 80% of all deposits at Schwab Bank are insured by the traditional FDIC insurance limits.
Most of the cash within the more than 34 million Schwab brokerage accounts is held within Schwab Bank, which provides it with an incredibly diverse depositor base.
Client investments at Schwab are held in investors' names at the Broker Dealer and aren't commingled with Schwab Bank.
As a further safeguard, Schwab has access to over $80 billion in borrowing capacity with the Federal Home Loan Bank (FHLB) — an amount that exceeds the bank's total uninsured deposits. That allows Schwab Bank access to considerable liquidity and an additional source of cash should their clients need it.
What does this mean for investors?
As we noted on Friday, it's impossible to know the near-term ramifications from these recent events. Although the joint efforts by the Federal Reserve, FDIC, and Department of Treasury aimed at quelling risk were substantial, it's possible that volatility could persist as investors digest additional developments. As we've seen many times in the past, volatility isn't limited to downside risk and can come in the form of sharp upward moves in the market as well.
Ultimately, recent actions by policymakers are intended to strengthen public confidence in the banking system and give banks ample liquidity to safeguard deposits and address depositor redemptions should they continue. Moreover, the Fed has explicitly acknowledged it is "prepared to address any liquidity pressures that may arise," which should provide further confidence to investors in the days ahead.
In these periods, clients should evaluate the adequacy of their cash reserves, while ensuring they aren't holding cash over the insured limit at any bank, to mitigate the potential risk of loss. Most bank depositors are protected for up to $250,000 in assets by the FDIC, and any deposits in a failed bank over that threshold could still have the potential to experience some degree of loss.
We will continue to closely monitor ongoing developments and will remain in close communication with our contacts in the industry to evaluate what additional steps, if any, may be appropriate. We're appreciative of the opportunity to serve you, and if you have any questions or concerns, please reach out to your PMFA relationship manager or service team.