10 surefire ways to attract, retain, and motivate talent
High-performing organizations know talent brings the intellectual capital that sets you apart from your competition. These 10 recommendations can help you find, and keep, top talent over the long haul.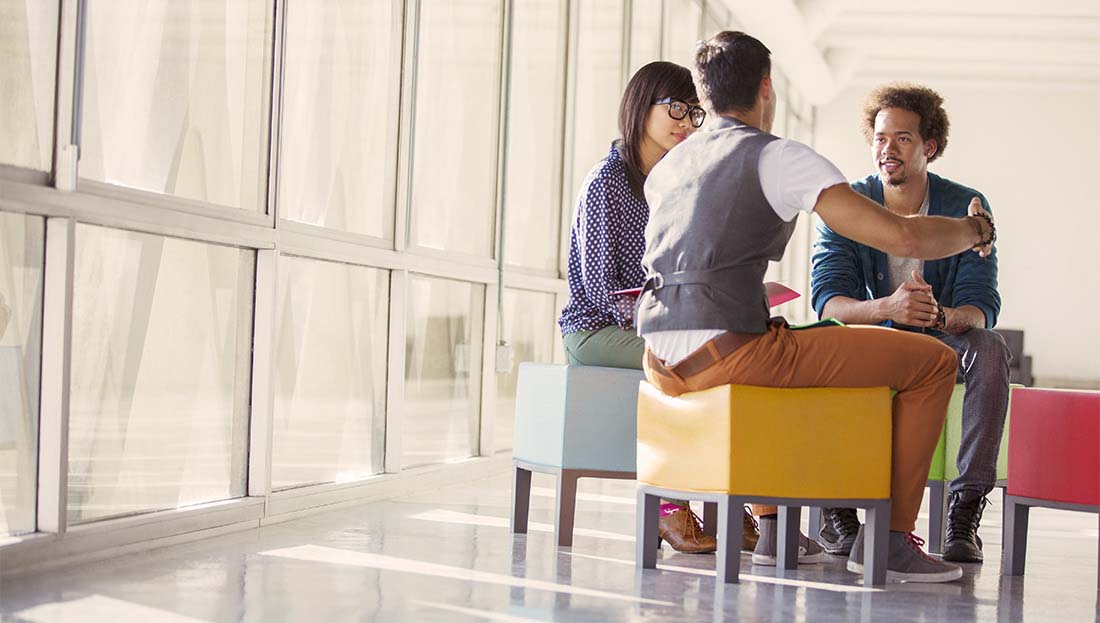 Ask most high performing organizations about their #1 asset, and they'll tell you it's their people. And for good reason—that talent possesses the intellectual capital that differentiates an organization from its competitors. Talented staff possess the creativity to innovate, the expertise to problem-solve, and the ideas to keep an organization nimble and relevant to its clients and customers.
Wish there was a secret sauce to recruit, retain, and motivate that talent? We do, too. In the absence of that, however, here are 10 of our best tips to help you find that top talent and ensure it sticks with you and your organization for years to come.
Recruiting talent
1. Reach out to staff for referrals.
Whether your company employs five people or 5,000 people, your best source of talent is your existing staff. They're your best salespeople as they know what it's really like to work there. So tap into that. Ask your staff to recommend candidates for job openings, and consider offering recruiting bonus if a candidate is hired and remains at the company for a specific period of time.
2. Ensure your website and social media are critical differentiators.
It's not enough to just "be there"; you have to stand out. Use your recruiting website and Facebook pages to provide a glimpse into what it would be like to work at your organization. Include photos or videos of the fun things you do or the ways you give back to the community—anything that gives candidates a sense of your culture. In addition, be sure to monitor what's being said about you on social media at sites such as LinkedIn and Glassdoor. Thanks to these sites, word of mouth—particularly when it's negative—spreads a lot more quickly than it used to.
3. Be visible in your industry and community. Get out there, and network with other businesses.
Understand the competitive landscape—what are your competitors' strengths and weaknesses, and how do you measure up? The more you understand what you're up against (and understand how to combat it) and the more visible you are in the community, the better your odds of attracting the talent you want.
Talent retention
4. Openly discuss career aspirations, and create promotion guidelines.
Wondering if your top talent intends to stay at your company for the next 10 years or so? Ask. Most people will be up front with you, and it could lead to a mutually beneficial discussion about opportunities within your organization. Speaking of opportunities, some staff will expect to be promoted more frequently than others. Be candid with staff about expectations—how long they should they occupy their current position before advancing, what skills will they need to develop to ready them for the next opportunity—and keep your expectations reasonable. In many cases, successful retention might mean keeping top talent for eight years instead of three; no matter how great an organization, it's rare for a staff member to spend their entire career at one place.
Wondering if your top talent intends to stay at your company for the next 10 years or so? Ask.
5. Draft succession plans for key positions, and develop and train your workforce.
Identifying your next level of talent is paramount. Equally important is training that talent to be able to fill key positions when the time comes. This could be formal training, on-the-job mentoring, or anything in between. And remember—retention doesn't necessarily mean holding on to specific people; equally important is retaining knowledge and passing skills as appropriate through the organization.
6. Create a culture where people want to come to work.
Organizations with strong workplace cultures don't necessarily pay their staff the most money or offer the most enticing benefits. They do, however, tend to demonstrate that they genuinely care about their staff by communicating with them, supporting them, valuing them, and encouraging them to enjoy the 40+ hours a week they spend at their organization. It requires attention to detail, persistence, and buy in from top management.
7. Probe more deeply into those poker faces.
Some people wear their emotions in their expressions, and it's easy to see when they're stressed out or displeased. Others…not so much. Rather than assume that these staff are satisfied, reach out to them. Ask how they're doing and what could be better. This presents an opportunity for an honest dialog and—if necessary—a way to re-recruit staff to your organization.
Employee motivation
8. Appropriately challenge individuals.
When it comes to motivation, there's no "one size fits all." Regardless of one's level or ability, however, it's important that all staff feel challenged and are given tasks that appropriately stretch and motivate them in a way so that, upon completion, they feel a sense of accomplishment and satisfaction.
9. Pair innovators with developers.
Some people are better at generating ideas; others are better at building off those ideas. It's important to understand these team dynamics. Pair individuals up in order to and maximize skillsets and outcomes. (For example, pairing innovators might seem like a great idea…until days later they're still innovating with little or no execution.)
10. Understand your staff's career path desires and need for variety.
Some people aspire to become a CEO from day one; others are fine working as an administrative assistant for the entirety of their career. Get a sense of what attracted staff to their positions and what they hope to get out of them. Where do they expect to be in five years? Having this information will help in propriety motivating them.

In addition, finding the right variety is key. Some people prefer to be the go-to expert in a very narrow area while others would prefer a broader skillset. Ask about their preference and then support their career development accordingly.
Staffing is a critical issue for all businesses. While there's no surefire recipe for success, these 10 tips can help you recruit, retain, and motivate staff.
Most of these require investments of time, money, or both. Rest assured, those investments pay off. Consider this CEO/CFO dialogue popularized on LinkedIn:
CFO: "What happens if we invest in developing our people and then they leave the company?"
CEO: 'What happens if we don't, and they stay?"