The four myths of succession planning: Are they holding you back?
We all know that succession planning is important, but why do so many of us feel our plans are ineffective? If you're buying into these four myths, it could be getting in the way of a successful business transition.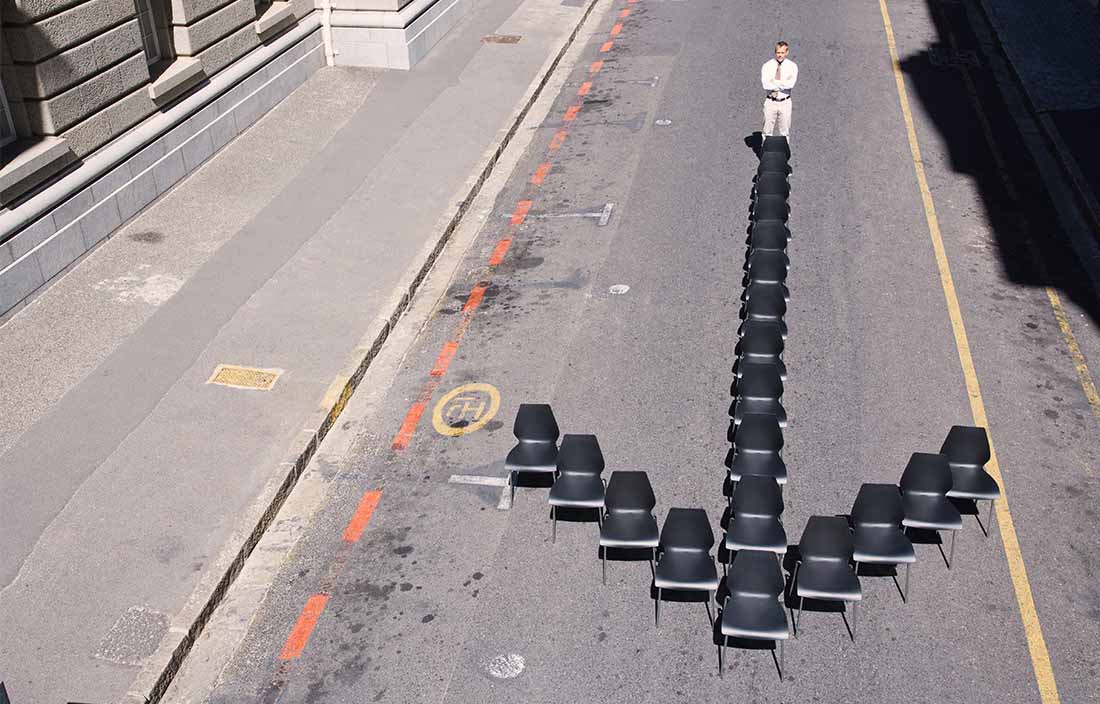 In a succession planning survey conducted by XBInsight, just two in 10 companies said their succession planning was effective. When you consider what's at stake — high turnover costs, lost time, failure to engage the rest of the staff, loss of stakeholder confidence, the list goes on — why are so many companies failing to effectively replace the leaders that keep them running? Well, it could be because they're subscribing to any of the four myths of succession planning.
By exploring some common myths and best practices of succession planning, your organization will be better positioned to overcome current and future leadership challenges.
Myth 1: Succession planning is only for the C-suite
Successful organizations recognize that leadership is needed at all levels, not just in the C-suite. They work toward building a talent pipeline of future leaders. Scrambling to find someone to replace key positions below the C-suite could get the wrong players into that pipeline, which hurts you in the long term. What's more, focusing on only one position creates the image of CEO as hero or heroine, which negates the importance of a team of leaders driving the success of an organization.
Identifying emerging leaders and multiple successor candidates for key roles is an important step in building a talent pipeline. Create individual development plans for these leaders to: a) increase their level of engagement and commitment to your organization and b) leverage strengths and target specific skills needed to be successful at the next level.
Myth 2: The business transition process ends when a successor is named
Many succession planning committees feel that their work is completed once a successor is named. Strategic succession plans include assimilation or transition planning to support the success of the new leader. Failure to provide such transition support creates a "sink-or-swim" mentality, increasing the risk of failure.
Lack of transition support creates a "sink-or-swim" mentality, increasing the risk of failure for new leaders.
We suggest creating transition plans for all leaders moving into new roles. Proactively including supervisors and key stakeholders in the creation and review of these transition plans provides valuable feedback and encourages ongoing dialogue related to key success factors. This dialogue allows for adjusting the plan as needed.
Myth 3: Succession planning is a one-time event
Best-in-class organizations emphasize succession planning as a continuous process, not a one-time event; event-driven succession plans often result in a reactionary or crisis management approach. Facilitating talent roundtables, where senior leaders discuss top talent in their organization or business unit at regular intervals, creates the opportunity for multiple stakeholders to provide input related to the development of emerging talent.
Adopting this type of proactive approach promotes discussion that better prepares organizations for seamless transitions. In doing so, you'll create alignment of important success factors for key roles and a comprehensive discussion of top talent.
Myth 4: Succession planning occurs in a vacuum
Succession planning decisions are often made by a select group of individuals behind closed doors. Such groups may fall prey to "groupthink," failing to consider critical success factors because the participants overvalue consensus and conformity. Key stakeholder opinions may be ignored, which results in decisions that fail to consider dynamic marketplace changes or the need for new leadership behaviors required for the organization to thrive in the future.
One best practice is to develop multiple successors for key positions. Becoming more inclusive in gathering input from a broader range of stakeholders creates a more diverse candidate pool beyond the usual suspects.
Succession planning is key to organizational excellence, so don't wait until you need to fill a leadership position before thinking about the right candidate. Create a leadership success profile, establish a succession planning process, and develop a transition plan to ensure that new leaders are successful. Succession planning creates tomorrow's leaders today.
Busting these myths is helpful for companies that are already working on succession plans. But if you don't even know where to start, check out our C-suite guide for low-risk leadership transitions.