Suspect fraud? Seven actions to take now
Have that nagging feeling something just isn't right? Conduct the initial analysis to substantiate your suspicions — don't wait any longer to take these important steps to protect your business.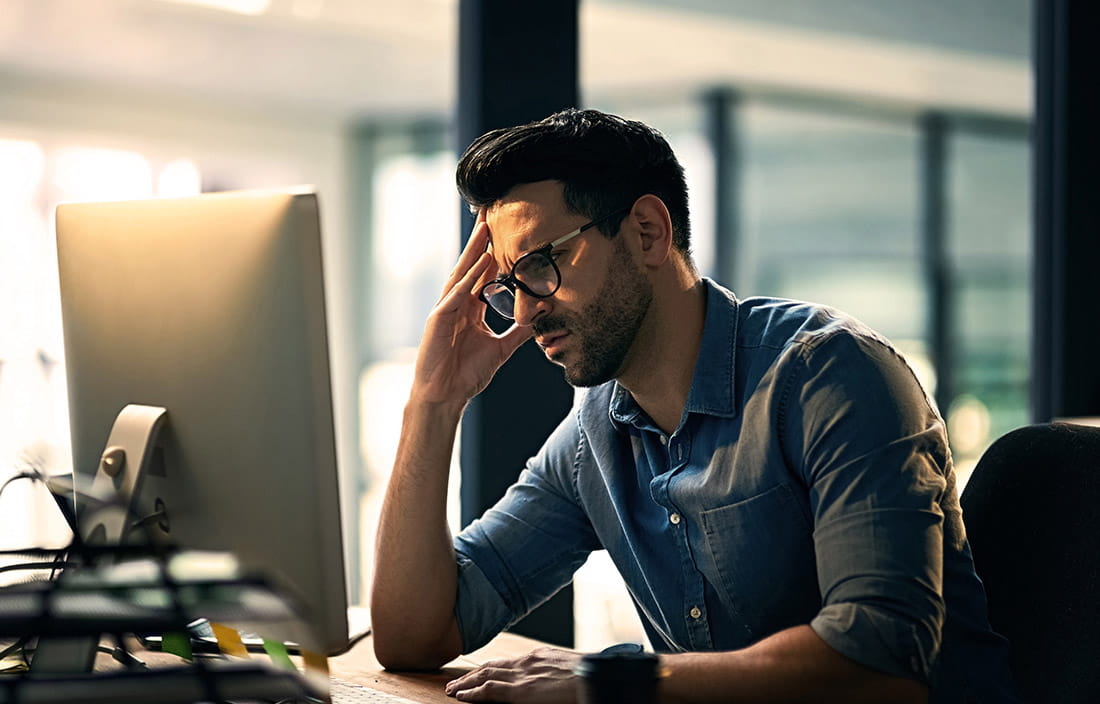 You're not getting answers to inquiries on certain adjusting journal entries. Someone on the accounting team is saying you don't need to review any of the disbursements — they're taking care of it. The accounts payable clerk just purchased a $70,000 SUV, although just a few months ago, they had financial difficulties. Your controller goes to the casino every week. Your data analysis identified unusual activity.
Do any of these scenarios sound familiar? They are possible red flags from an organization's financial activities indicating that (1) you may have a fraud, and (2) a closer look is needed.
First and foremost, hire an attorney. This is not a time for self-diagnosis.
If you've seen signs that something just isn't right, and you've conducted some initial analysis to substantiate your suspicions — be prepared to begin these seven action steps immediately.
1. Seek legal counsel
First and foremost, hire an attorney. This is not a time for self-diagnosis. Legal counsel will guide you through proper protocol for conducting the investigation, preserving the evidence, and deciding on the appropriate legal action to take. Mishandling an embezzlement case could set your organization up for a wrongful dismissal, slander, or libel lawsuit or limit your ability to seek reimbursement or restitution.
2. Communicate with key individuals in your organization
This step is important and is dictated by the suspected fraud at hand. Board members, the internal audit department, human resources, and key management personnel should be informed as dictated by policies and procedures. Be prudent, and involve only those individuals who would have a role in the investigation and decision-making actions. Discuss with them how and when the information should be shared with employees, business partners, stakeholders, and the media.
3. Engage a forensic accountant
Enlisting the support of experienced and credentialed forensic accountants is essential. Forensic accountants can conduct investigations either on-site or off-premises in a discreet manner. They will hone in on the problem through the maze of information, determine the scope, quantify the losses, and preserve the evidence. Forensic accountants are also trained interviewers, detecting verbal and nonverbal clues from employees during an investigation. These independent professionals take the burden of investigation off management during what's often a highly charged, emotional situation.
4. Preserve the evidence
Fraud deals with issues of "intent," so evidence that proves intent must be gathered and preserved. Steps may include securing copies of all electronic backups on the network and local drives along with original data, including printed copies of ledgers and subsidiary journals, vendor invoices, and bank statements. Electronic data is useful but, ultimately, it's just a summary of the original source documents.
5. Place employees on leave and restrict access
With guidance from human resources and legal counsel, placing the suspected employee on leave will not only help preserve evidence but also allow the employee to be available for questioning at a later time. While management may want to terminate immediately, it's vital that you hold this action until the evidence is gathered to substantiate the scheme. It's important to also secure all electronic information devices (computer, smart phone, tablet, etc.) from the employee's office as well as any remote sites, so the employee no longer has access either physically or virtually. Because the employee may know the passwords of others in the organization, require everyone to change their passwords to prevent unauthorized access and destruction of evidence. Finally, restrict the employee from the physical office space.
6. Document your efforts
Keeping a record of your activities upon the discovery of a fraud is critical should you be questioned about the protocol taken. Further, it provides a great reference since these types of matters can become very involved and convoluted; you may need to refer to your notes at some point in the distant future.
7. Review your insurance policy
Check your insurance policy to see if you have employee dishonesty coverage or other coverage that would qualify for reimbursement of the fraudulent activity. If coverage was purchased, the policy will have a rigid notification window. You'll need to inform your carrier that the company has suffered a covered loss. Just one day outside the window, and your claim will be denied. Also, check to see if the policy provides "claims preparation" coverage, since this provision may reimburse the company for professional fees relating to the investigation.
An ancient Chinese proverb states, "Be not afraid of moving forward but of standing still." Too many companies fail to take the above actions because they're embarrassed or afraid of the possible reaction within their organizations or by the public. However, if action isn't taken, it's likely that history will repeat itself.
---
Healthy business risk starts with proper segregation of duties.
---